The Journey to Online: Keep Coaching! (Part 2)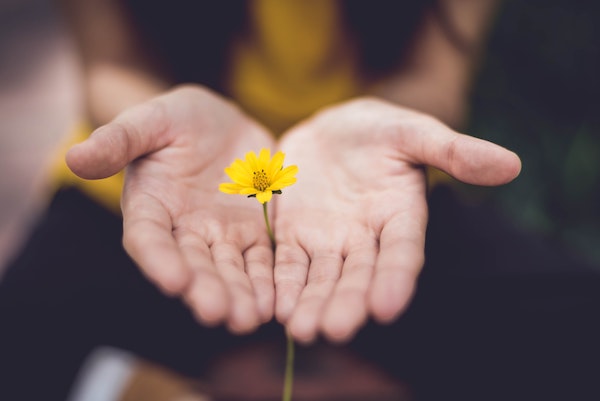 In March, when campuses were faced with the prospect of having to move their students and traditional campus operations online, everyone — faculty, staff, and students – made the best of a hard situation. The question that kept being asked in late spring/early summer, however, was how campuses could better prepare themselves for the coming academic year, given more time and support. This article is the second in a series describing how the University of Wisconsin system, through the University of Wisconsin Extended Campus, approached this question. The first article described how instructors and faculty were supported for online instruction, and in this article, we describe how we supported staff who directly support students in their online learning. More specifically, using a "success coach" model, how can campuses retain and redirect staff who provide important face-to-face support and services to online students on a daily basis? How can roles be reimagined to promote student success in an online environment?
UW Extended Campus's focus is providing an excellent online student learning experience as well as offering extraordinary support to students through success coaching. Our expertise in student coaching offered us the unique opportunity to share our knowledge with others via our Keep Coaching resource. This resource acts as an introductory roadmap to help existing staff not currently in advising/coaching positions take up new roles to directly support online students. This resource provides an opportunity to think about ways to enhance traditional administrative roles and transform them into virtual positions that benefit students and school alike.
A success coach is someone who meets one-on-one with students, dedicated to helping them navigate their higher education experience. They do this by developing personal relationships with students and providing proactive, wrap-around support to help them stay on track. A coach is there to help provide guidance and encouragement, share relevant resources, teach and develop problem-solving skills, and provide helpful advice on how to overcome obstacles students may face during their online educational journey. A coach must be proactive and reactive, thoughtful, encouraging, and resourceful. Because no two students are alike, a coach must anticipate and adapt to students' needs, and offer specific support plans. This individualized approach significantly impacts student success, retention, and degree completion.
The sections below are a quick overview of four main areas covered on the Keep Coaching website. The website was designed to make it easy for campuses and individual campus-based support staff to learn practical tips about how to provide students with necessary support for online learning. The website has guides and worksheets to help coaches get started by offering ideas and suggested techniques based on best practices. The campus-based coach can also complement the work of other staff on campus. While the list below briefly touches on the work coaches do, we hope it also helps imagine how this role could enhance the online student experience, and support campus retention.
Academic content support
At some point in students' online experience, they will need extra help with their studies. This is where a coach plays a valuable role by introducing the resources available and providing information to students on how to access and utilize online academic support resources on their campus. Demystifying all the available student resources up front can minimize anxiety and increase ease of use for students. Resources coaches should become familiar with include:
Campus tutoring services – all of them!
Faculty and instructors in students' programs – coaches can better understand common tripping points students may encounter during their courses and recommend ways a student can avoid those pitfalls
Available study groups – the topics they focus on and how a student connects with them
Librarians – how a student interacts with the online library services, including systems
The program's academic advisors
Student success strategies
Students need tips and tools to help themselves be successful in their studies. It is especially common for students who are transitioning to an online learning environment to need extra help in what can be a less structured environment. Additionally, and much like a traditional student, online students often struggle with issues such as: procrastination, self-efficacy, study skills, time management, test-taking skills, and goal setting.
Coaches should have the skills to offer guidance on how to approach their academic work in a thoughtful, systematized manner. Campuses may offer training for students in these areas — connect the coach with academic and non-academic supporting departments. Campuses may not offer everything students need in an online format. That's okay! Free online tools exist that other universities and businesses offer may benefit students. Some examples of these tools are:
Explore what is out there, and don't be afraid to think outside of the box! Some really terrific TED Talks are applicable; for example, this one by Laura Vanderkam, "How to gain control of your free time" is particularly relevant.
Systems and process support
Online students need help navigating and learning online systems and campus processes, for example: how to find grades in the LMS (learning management system), how to get waitlisted for a course, how to withdraw, etc. A coach assists students with navigating the system, locating policies, and learning about processes within a campus. Thus, coaches will need to learn all the campus-based systems that students will interact with, which means that coaches will need access (or guest access) to all of them.
Topics we have seen on the rise since COVID-19 started are:
How to navigate the LMS (grades, instructor contact information, etc.)
How to "work" the student information system:

Drop/add classes
Get added to waitlists
Sign up for payment plans

How to locate and understand policies and processes associated with:

Accessing resources at a distance (library, counseling, tutoring)
Appealing a grade
Incomplete grade policies
Late or retroactive withdrawal policies and processes
Asking for additional financial aid
The more familiar the coach is with navigating these topics, the more adept they will be at helping students build their own confidence to navigate systems and processes effectively.
Campus resource referrals
An important aspect to student coaching is knowing what campus resources are virtually available to students. Oftentimes, students don't know what resources they need until they are struggling, and it can be difficult for online students to find what they need. Therefore, it is important for coaches to establish a connection to each campus academic and nonacademic department, to learn how each campus resource can assist students virtually, and to understand their availability. Below are some examples of the departments important to students:
Accessibility resource center
Career services
Financial aid
Food pantry
Health/recreation center
LGTBQ+ center
Mental health services
Multicultural student center
Student organizations
Student technical support
Veterans services
While borne from the necessity to quickly pivot to online learning formats, the Keep Coaching and Journey to Online websites have evolved to deliberately challenge our campus partners to reimagine how traditional resources and support services primarily offered in-person can now be offered online. These two UW Extended Campus websites encourage campuses to think creatively about how staff can do more to support students' online learning. We know this is a stressful time for all campus leaders – especially for those responsible for retaining and providing services to students. We offer these websites, and our lessons learned in their application, as campuses build out their own resources and support for students' online learning. We freely share the materials on these websites because we are all truly in this together!
Disclaimer: Embedded links in articles don't represent author endorsement, but aim to provide readers with additional context and service.
You Might Also Like