Driving Engagement and Experience Through Strategic Technology Use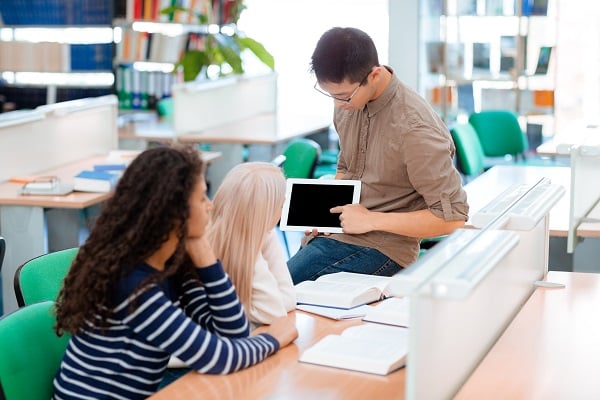 Student engagement, and the creation of a student experience that replicates what learners are seeing from other major service providers, is the Holy Grail for higher education leaders today. Achieving this end requires investment in systems and development of strategies specifically designed to create the experience students expect, but sometimes even this isn't enough. In this interview, Kate Tornatore reflects on Penn State's use of a new CRM system and shares her thoughts on how CRM can help to create the experience students demand.
The EvoLLLution (Evo): What are a few of the key reasons Penn State World Campus decided to invest in a CRM tool?
Kate Tornatore (KT): Several critical factors drove Penn State's World Campus and the Undergraduate Admissions Office to implement a tool in support of our CRM strategy. We wanted to improve the prospect/applicant experience, reduce costs and improve data quality.
To us, improving the prospect and applicant experience meant, in part, eliminating barriers. One way to do that was to centralize communications. By moving communication with prospects and applicants out of an email client and into our CRM we broke down the barriers created by siloed email accounts.
On the cost front, Penn State previously had several homegrown legacy systems that were expensive to maintain. By transitioning the functionality of those legacy systems into our CRM we were able to decommission those systems.
By teaming up with the World Campus, the Undergraduate Admissions Office benefitted from the existing system, the existing CRM project team and some licensing costs, thereby reducing their on-boarding costs. We are also able to reduce costs by automating email campaigns. One of the biggest pay-offs for Penn State is how the system has scaled with us without a similar increase in costs to support it. For example, with only modest increases in the support team, our CRM has 350 additional users, sends and receives 100 times more one-on-one interactions, distributes more than 100 times more campaign communications and contains information on more than 1.25 million more individuals now than it did when the World Campus began using the system.
Finally, we wanted to improve data quality and reliability of what we store in the CRM database. This was our guiding principle throughout the entire implementation. Of course we wanted the data to be accurate to provide the best possible service to our prospects, applicants and students, but we also use the data for research and institutional reporting. We have very strict change and database management processes to ensure that any changes to the system do not impact the integrity of the data.
Evo: How has the CRM tool helped to improve the student experience for all learners?
KT: By moving email communication out of an email client and into our CRM we centralized communications and created a 360-degree view of our communication history, taking the burden off prospective students to retell their stories every time they spoke to or emailed someone new. Now it doesn't matter who a prospect spoke with or whether they made contact by email, phone or chat—that history is accessible to anyone at Penn State World Campus or the Undergraduate Admissions Office working with prospects, applicants or students.
Evo: What are some ways you and your colleagues use the CRM tool that you didn't expect or plan for prior to purchasing?
KT: Once we completed the initial rollout of the project, we determined what could take the system to the next level. We collaborated with our user groups to identify opportunities to automate processes that resulted in a 50-percent or more reduction in time spent pulling lists of prospective students from Talisma. We build workspaces that act as dashboards providing the support team with at-a-glance insight as to how the system is performing. When I meet with our stakeholder groups I always tell them, "If you think there's got to be an easier way to do something, those are the times you call me."
Our most recent improvement was the rollout of chat functionality to the World Campus admission services team. This broadened our communication channels, which already included phone, email, in-person and fax. Going into the pilot we assumed we'd see prospects choosing to chat with us instead of emailing or calling. What we're actually seeing, however, is an uptick in new interactions—meaning we're communicating with individuals who may not have contacted us if chat weren't an option.
We also evaluated what we didn't want to do. Though our CRM has an analytics tool, we consciously decided to take ourselves out of the reporting business and instead, collaborated with our existing reporting teams to deliver data to them for analysis and distribution. We work closely with them so they understand what the data means and can merge it with other institutional data for a more powerful picture. We also work with a data team to deliver our CRM data to stakeholders via a third-party dashboard tool that provides virtually real-time access anytime, anywhere.
Evo: While CRM tools are relatively common across higher ed today, many institutions still aren't delivering the experience their tools can facilitate. To your mind, what are a few of the most common ways that colleges and universities underuse their CRM tools?
KT: The biggest underuse of a CRM tool comes from underestimating the importance of a CRM strategy. I speak with a lot of institutions that are considering the purchase of a CRM tool. One of the biggest mistakes is thinking that a CRM is just a glorified email system that can be rolled out quickly and managed with a skeleton crew. Schools may also underestimate what it takes to support a CRM successfully. This is not something you "set and forget." It takes discipline and commitment to maintain data and system integrity and to keep the system scalable. Finally, there are countless ways a CRM tool can contribute to cost savings, process efficiencies, etc. The World Campus has been using Talisma for many years now and yet we are still identifying opportunities to leverage the system to enhance what we do. For example, we work with our marketing colleagues to help them take campaigning to the next level. We don't just send out campaign emails, we send out emails that are (device) responsive and include trackable URLs that integrate with our web data.
I also speak with individuals from other institutions who want to know what makes Penn State's CRM use successful. In addition to what I mentioned above, what sets us apart is our position within the organization. We are a technical project team embedded within the business, yet tightly aligned with IT too.
Author Perspective: Administrator
You Might Also Like