Leveraging Technology to Simplify the Back-End and Improve the Front-End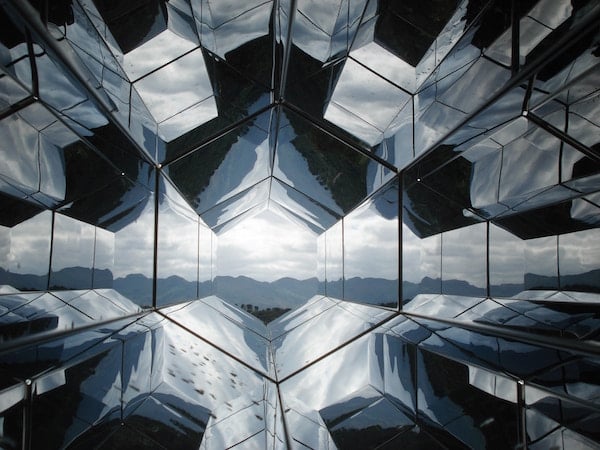 The expectations on colleges and universities today are different than they used to be. Traditionally, postsecondary institutions were responsible for ensuring programming was high quality. Eventually, there were expectations for greater flexibility. Then, for new modalities. Then, for specific outcomes. Today, postsecondary institutions—and especially divisions that serve non-traditional students—must meet all these expectations while also delivering a customer experience that matches what individuals are used to receiving from companies like Amazon.
Bringing in technological tools and systems to address this gap is becoming increasingly common and, at UC Berkeley Extension (UCBX), they turned to the Destiny One Student Lifecycle Management (SLM) system. In this interview, Patty Maciel, Rebecca Roos and Robin Sease discuss the impact Destiny One has had on operations, staff workloads and the student experience at UCBX.
The EvoLLLution (Evo): How is the new SLM impacting the management structure of UCBX?
Rebecca Roos (RR): I was a program coordinator at the time that we started using Destiny One so I was pretty heavily impacted by that change. Destiny One shifted the whole course- and term-planning process. The system we were using was really outdated, and Destiny One gave us a lot more options.
Just having the course level and housing all of the sections was a really interesting feature. Having every class offering as a separate instance, for example, is one way that Destiny One helped us get more organized with our course planning.
Patty Maciel (PM): The systems that we were using before were very compartmentalized and departmentalized, so they wouldn't speak to each other. Destiny One is more cohesive—it's more of a Swiss Army knife that all of Extension can use. Additionally, the different parts of the system speak to each other within the SLM, making collaboration much easier.
Robin Sease (RS): When we brought on Destiny One I worked in the Online Learning Department, which was separate from the rest of Extension. We had our own student information system, but we also used the SIS and registration system that Extension used. The implementation of Destiny One allowed us to incorporate and embed the online courses into each of the departments and their corresponding academic unit course load. This allowed each division to manage their own online offerings rather than having an additional Online Learning division working parallel to everyone else.
I then joined the Information Systems (IS) team, and one of the first things I did in IS was help decommission a number of different applications as we moved people onto Destiny One. We were able to decommission at least a hundred different applications, shadow systems and processes as Extension moved fully onto Destiny One.
Additionally, because the online courses were being embedded into their respective academic units—rather than managed separately—it became easier for units to coordinate how many sections they were running and where their students were coming from.
Evo: How is the new system changing the way you work at UCBX?
RR: Information is a lot more organized and easier for staff to find. If someone had to jump in on something they weren't previously working on, it became a lot easier for them to find critical information they needed and get up to speed in Destiny One than it previously was. That helps us support our students and our instructors.
RS: After moving over to Destiny One we had a web catalogue that was produced by Destiny One, with all the content already in it rather than having to be manually transcribed from one system into the marketing material. We eventually moved away from having a paper catalogue and began spending more money on advertising that brought people to the website itself. That was a huge process change for us that was enabled because of the move to Destiny One.
Evo: What impact has this growth had on revenue and enrollments?
PM: Enrollments are definitely increasing due to the retention of existing students.
Before Destiny One, we didn't have any student portals. Students didn't have any place to visit apart from a bulk-standard website so having the ability to see all of their courses, see other course offerings, see any advertisement for anything else that they could possibly be interested in is huge for our student population.
RS: Part of the problem we had with re-enrollment in the past was that we couldn't track it. Now we can track it.
PM: We couldn't track re-enrollments because we did not have unique student identifiers.
RS: Our ancient system was a transactional system, so each time a student enrolled they created a new entry in the system. They didn't really have an account, they just provided whatever information about themselves that they wanted to in order to register for the offering.
There was no transcript compilation either, so if a student asked for a transcript the staff had to find all of the student's entries—which were potentially under different names, different addresses—and manually create a transcript.
With the Destiny One Student Portal, we significantly improved our student experience and that has made a difference for re-enrollment.
PM: That jumps back to the initial question around how the system is changing the way we work. Obviously, the staff experience is very different now compared to before, because with Destiny One staff just go into the system and look for a student, as opposed to going back and looking for 16 entries for the same student.
Evo: Which reports and data are most helpful to you?
RR: When I was a program coordinator I used the enrollment count report to keep an eye on each term's enrollments. Since classes don't all start at the beginning of the semester, but throughout the term, it's critical that we monitor enrollment numbers daily.
We were looking for low enrollments, for possible cancellations, or looking for classes that were full to manage those numbers. Perhaps classes that were so large that they might not fit in the classroom that they were originally scheduled in.
RS: We also run a section schedule summary report every day in order to make a print out for students to know which classes are going on that day.
Additionally, by moving instructor payroll to the new system, they can cut a whole number of processes because now the instructor payroll staff can simply run their different reports. They run one that we created specifically for our continuing enrollment courses to pay instructors as soon as all their students have been graded. Now we're no longer at risk of staff missing something, resulting in late payments.
Evo: What is an example of a major shift that could be facilitated by data-driven intelligence?
RS: One of the hopes is that our data analysts will find that we're over-offering courses—that we offer a particular course every single term and it really is mostly just popular in one term, and if we moved it into just the fall term then we would have a larger set of students applying to that particular time slot.
PM: A major challenge with over-offering courses is in classroom usage. By offering a course every term, we wind up with courses that have maybe 5 to 8 students in them, and they're taking up classroom space that could've been used for larger courses.
It means small classes won't take up large classrooms, and large classes will have the space available to offer more sections. The physical limitations of what our inventory of classrooms looks like really does have an impact on how many classes we can offer.
Evo: Where has Destiny One had the most significant impact on the work you do at UCBX?
RR: From my program coordinator days, I was the most excited about the fact that students would be able to see their own grades online. They aren't calling us asking when they are going to get their grades in the mail anymore.
RS: I think my favourite thing is that it has allowed us to automate a lot of things that we used to do manually or on paper. For example, allowing students to use discounts when enrolling online or enforcing that only certain students can enroll in a class—things of that nature.
PM: Enrollment restrictions, the use of the portal—there are so many things that Destiny One has provided to improve our student experience, I can't rave enough about.
I also see how everything is intertwined with each other from module to module. The Destiny One environment is really well connected and simply structured, and it makes a big difference.
This interview has been edited for length and clarity.
– – – –
To learn more about UCBX's work with the Destiny One SLM, download this case study.
– – – –
Author Perspective: Administrator
You Might Also Like