Where Is the Biden Administration Taking the Community College?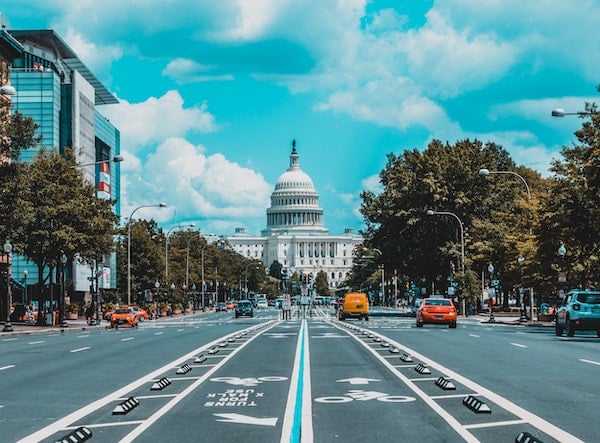 For over a hundred years, the community college has been evolving as one of the most effective institutions of higher education in addressing the nation's social and economic needs. During the 1950s and 1960s, there was general consensus that the community college was a comprehensive college designed to serve the multiple needs of a diverse student body. In the past few decades, that purpose has been changing to make workforce education the community college's priority purpose.
Follow the Money
James Jacobs (Former President of the National Council for Workforce Education) and Jennifer Worth (Senior Vice President of Workforce and Economic Development at the American Association of Community Colleges), in a 2019 article in Terry O'Banion's book 13 Ideas that Are Transforming the Community College World, noted:
As the new millennium got under way it became increasingly clear to community college leaders, policymakers, business and industry, and federal and state legislators that workforce development was not only a central mission of the community college; some saw it as a priority of the community college. When the majority of community college students are enrolled in workforce programs rather than liberal arts programs, and when workforce programs are funded extensively by state and federal agencies and by foundations over other community college programs, then it becomes even clearer where the priority is.
And "funded extensively" is the rub. Every community college leader in the nation is thrilled that the Biden administration is calling on their institutions to play a leading role in training the workforce of the future. More than any past administration, President Biden and his Democrat colleagues understand the community college's central position in in sustaining U.S. economic vitality. The amount of funds provided for job training in community colleges by the federal government in the last few years and the potential for additional funding under the Biden administration is staggering.
Funding for workforce education is woven into the nation's defense policies, foreign policies and social and economic policies. Anthony Carnevale (Director of the Georgetown University Center on Education and the Workforce) and colleagues, in the 2015 report College Is Just the Beginning: Employers' Role in the $1.1 Trillion Postsecondary Education and Training System, cited federal job training support at $18 billion and "certifications, apprenticeships, and other workforce training" support at $47 billion. Carnevale also pointed out that "The United States spends $1.1 trillion on formal and informal postsecondary workforce education and training annually."
The Biden administration has proposed spending more on community colleges and workforce education than any administration in history. In his first speech to Congress on April 28, 2021, President Biden indicated he wants to allocated $109 billion to two-year colleges, an additional $80 billion to Pell Grants, $62 billion to retention and completion efforts, and $39 billion for two free years at minority-serving institutions.
So, What's the Problem?
The problem is that if our education system is to prepare fully educated citizens for a democracy—for a just society that equally supports the nation's social and economic imperatives—a liberal education must be incorporated into job training programs or at least required as part of the general education program. Unfortunately, the federal government provides only about $150,000 annually for the National Endowment for the Humanities and a similar amount for the National Endowment for the Arts.
Workforce education is no longer in need of defense, as it once was decades ago—just follow the money. But liberal education still needs defending and desperately needs to be reformed and funded. A liberal education exposes individuals to ideas and opportunities that help them explore the human condition and examine a vast array of possibilities on their way toward identifying their dreams, honing their talents and fulfilling their potential. The value of a liberal education lies in its ability to help individuals achieve their full potential, a basic principle of an American education. Our students need an education that bridges the divide between liberal education and workforce education. We need an essential education for all students to make a good living and live a good life.
Where is the Biden administration taking the community college when it comes to liberal education?
Disclaimer: Embedded links in articles don't represent author endorsement, but aim to provide readers with additional context and service.
Author Perspective: Educator
You Might Also Like