The Modern Community College: The Underused Asset in Socioeconomic Development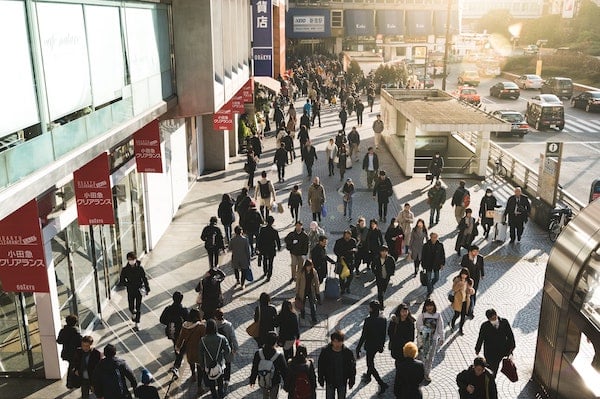 It's just a starting point for those who aren't ready for "real" college.
It's night school for working moms.
It's where people who can't quite make it at a university can receive some training to get a job that pays slightly above minimum wage.
Unfortunately, these are some common statements made about community colleges. There are no overcrowded dorms, no hundred-year-old clock towers, no NFL-sized stadiums, no massive research labs and no horrible parking, so they must not be as educationally valuable as a university, right? However, community colleges, when utilized to their maximum potential, can be a significant piece in the socioeconomic puzzle facing the communities in which they operate. When both community leaders and college leadership partner together, communities can experience significant growth and prosperity beyond the stereotypical expectations.
Admittedly, high school students see community college as a stepping stone to a university. Maybe mom and dad don't think they're ready. Maybe mom and dad aren't financially ready. Yet, despite different obstacles, the university remains the goal, as most believe a bachelor's degree is the ticket to a livable wage. However, transfer, while a big part of the community college's mission, isn't consistently happening. According to John Fink of the Community College Research Center, only 30% of community college students nationwide transfer to a university, so transfer being the primary function is clearly a myth. That said, why not shift the primary focus to educating/training these students with the goal of keeping them in the community?
Now let's say we hold onto the notion of community colleges existing predominantly for transfer students. How does that benefit the community? Students receive an education leave and maybe come back? Socioeconomic growth is predicated on a consistent population. Fewer people in the community means less money spent within it. However, the community college can provide local training for local jobs. People can remain in the community, get training in the community and get a better job in the community. This structure can lead to these individuals spending more money on food, housing and retail items locally, creating stronger economic growth. Additionally, students receiving financial aid can also be a driver for economic growth. Often, students not only receive help for tuition and books, but they also receive assistance for housing, childcare and even gas, which allows these students to spend more money in the community on other needs.
In order for industry to operate in a given area, they need an available workforce and training for that workforce. According to the Site Selection Group advisory service, part of any site selection analysis is that workforce's educational attainment and the presence of a higher education institution. Having a training center to prepare the workforce is a vital part of attracting new industry. In addition, when industry comes to a community, local services such as construction, heat and air conditioning repair, food services, shopping and housing all rise in demand, which is known as the multiplier effect. Recent research by Enrico Moretti found that for every skilled job created, an additional 2.5 jobs are created outside of that sector, from services such as retail or food service to doctors and lawyers. This is what communities need to grow. However, without the training necessary to ready the workforce, none of this is likely to happen.
That is where the community college plays a vital role. It can train students via credit or non-credit courses in eight weeks, sixteen weeks or a semester, depending on their goals or industry need. It has the facilities and the instructors to give a hands-on experience to the students and can also partner with industry to give job-specific training. Additionally, through the use of federal financial aid, students in some cases can receive this training completely free. Community colleges also have more access to educational grants, giving them more leverage to acquire equipment for state-of-the-art training. Having a local community college ready to train individuals is a key driver of bringing and creating more jobs to a given area. Likewise, community colleges are often one of the largest, if not the largest employers in small to mid-sized communities, so their presence alone is an economic driver. As they grow to educate and train more students, their impact on the community grows as well.
The community college also serves as a hub to enrich citizens of all ages. Community colleges often offer children's programs and kids' college camps during the summer months. They also partner with area schools for science fairs, college courses and other educational demonstrations. These institutions also provide continuing education opportunities to people in the community in areas such as cooking, computer literacy, automobile care and business. Additionally, community colleges are a center for cultural diversity and enrichment, which exposes citizens in the community to cultures and ideas they may not have the opportunity to experience on their own. This means that students and community members can receive the well-rounded education provided by a university within the community in which they currently live, albeit without tailgating and frat parties, which arguably isn't a bad thing. All the while spending money and solidifying the economy locally.
For any community of any size to move forward, they need to look to the community college as a vital driver. Ross DeVol of the Walton Family Foundation says that communities that are hallmarks of economic development "have community colleges that engage with local employers. They focus not just on recruiting large companies; they attract smaller firms from other locations, and they pay attention to business retention and expansion. Those things get overlooked in most small towns. They don't in the most successful ones." In order for communities to avoid recession and the effects of global pandemics, they need to support and engage with their local community college to collaborate with industries, foster a thirst for education and show the benefit of growing the community from the inside.
References
Ashford, E. (2020, November 16). Elite colleges compete for transfer students. Community College Daily. Retrieved from: https://www.ccdaily.com/2020/11/elite-colleges-compete-for-transfer-students/
Moretti, E. (2010, May). Local multipliers American Economic Review: Papers and Proceedings 100 (May 2010): 1–7. Retrieved from: http://www.aeaweb.org/articles.php?doi=10.1257/ aer.100.2.1
Starner, R. (2019, March). The 7 habits of highly selective small towns. Site Selection Magazine. Retrieved from: https://siteselection.com/trustbelt/the-7-habits-of-highly-effective-small-towns.cfm
White, K. (2019, May 22). The 8-step site selection process that identifies the optimal location for corporate expansion. The Site Selection Group Blog. Retrieved from: https://info.siteselectiongroup.com/blog/the-8-step-site-selection-process-that-identifies-the-optimal-locations-for-corporate-expansion
Disclaimer: Embedded links in articles don't represent author endorsement, but aim to provide readers with additional context and service.
Author Perspective: Administrator
Author Perspective: Community College
You Might Also Like