Helping Drive Attainment Rates for the Workforce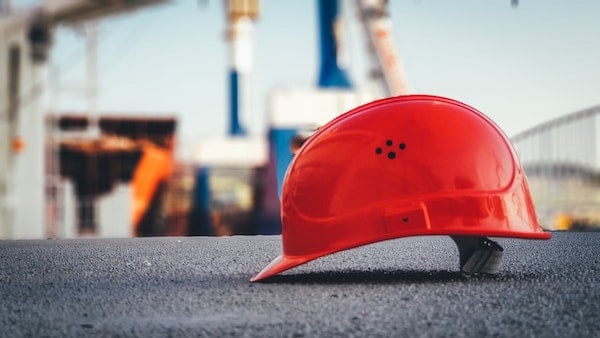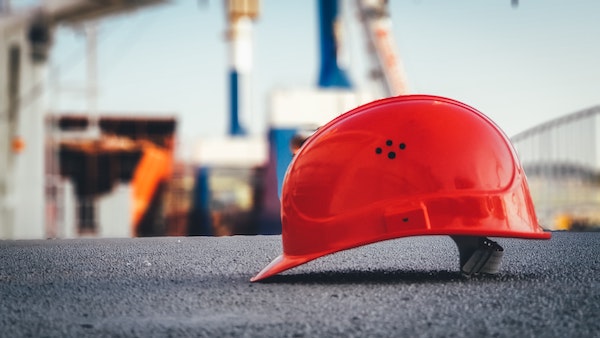 A low percentage of adults have any education or training beyond high school, and Arizona is looking to change that with a new initiative. Achieve 60 AZ is looking to increase the percentage of adults with learning and training beyond high school to 60%. To achieve this goal, institutions are going to rethink how they look at non-credit education. In this interview, Lee Lambert and Ian Roark discuss the need for change in the colleges' role in labor market, how community colleges can help train and educate, and what it will take to get communities back into the workforce fast and efficiently.
The EvoLLLution (Evo): How important is non-credit, non-degree workforce training programming in achieving that Achieve 60 AZ Concept attainment goal?
Lee Lambert (LL): Let me put this in a larger context for a moment. Brookings recently released a report on low-wage earners across the entire United States. When you isolate Tucson, Arizona, and you use their calculator, you find that we have over 175,000 individual earners who are considered low-wage earners. Now stack that against the work that the University of Arizona has been doing on automation and workforce impact, and they're saying well over 40% of earners will be affected.
You're talking about a substantial portion of this community's economy and talent that will be directly impacted by automation. When you overlay that with other data points, especially around equity, many of those individuals are people of color. That's the growing segment of our community here in Tucson, as well as in the state of Arizona. So how are we going to address that? One way is to have a clear goal and to set some standards that we can reach. In this case, by 2030, 60% of Arizona adults aged 25 to 64 will hold a post-secondary credential or degree.
It's important that they frame it that way because it allows for both credit and non-credit students to be part of the solution. We also need to recognize that this is ever-evolving. That's why non-credit is so important–because it allows you to come in on a short-term basis, quickly acquire a set of skills and tools, and to continue to build upon them to stay viable and relevant in your career.
Evo: How does our own understanding of colleges' role need to change, if our goal is to keep up with the changing nature or the ever-changing nature of the labor market?
LL: I served a couple of years in the regular United States Army, and they put me through a very rigorous training program to become an administrative assistant. I chose it, and they honored that commitment. When I arrived at my permanent duty station, they decided to train me on the job for something else. All of that training isn't recognized by colleges or universities. Something's wrong with that. You're telling people who serve our country that the valuable skills they obtained during that time have no value in the civilian world. That's not right.
Now you layer on the automation reality on top, and now we're at a key point in history when we need to recognize that skills are obtained in a variety of ways. Sometimes it's validated by a college or a university, by the United States Army, or by some other party. The point is, it's about the skill, not who you're obtaining it from; it's about whether you actually received it or not.
Learning doesn't just happen in the classroom. That's always been a false perception; more learning occurs outside of the classroom. But that doesn't get recognized from a third-party validation perspective. Your ability to be successful in life is often not because of the degree you got or the credential you received, it's about other variables: your persistence in life, your ability not to give up when you get knocked down. How much hard work and time and effort are you willing to put into achieving a goal? Non-credit allows you to recognize all of those other variables in the learning process.
Evo: What role must community colleges play in driving that attainment goal forward?
LL: Think of the community college as the hub of the wheel. We are probably one of the few, if the only, entities in a community that has a 360-degree connection. Universities don't have a connection like we do. The K-12 system doesn't have a connection like we do. We are essential to our community. And when you think about where most workers reside, they're going to be either in a community's middle or lower tier. Well, that's the community college space.
Universities often aren't training and educating people in the middle and lower tiers, so I think it's important to recognize that our value proposition is much larger. We're connected to the workforce system. We're connected to the non-profit and K-12 sectors. We're connected to other community-based organizations in a way that other entities are not. A lot of our students are low income, disadvantaged and not in a position to go onto a university without a lot of support.
Evo: What will it take to scale access to non-credit, non-degree workforce training programming, for adults across the state of Arizona, but specifically in your service area?
LL: It's multi-pronged. Ultimately, everyone needs to work. Either they're going to work for somebody, or they're going to work for themselves, but everything is interconnected. And employers defining what they need in terms of talent, skills, knowledge, and abilities, is going to be the key point in all of this. Employers are becoming less focused on the degree and more focused on the skill. You have an employer like Google coming out with its own certification and making a bold pronouncement, saying, "If you do these, we will see this as on par with a bachelor's degree."
As the skills gap continues to persist, employers who are flexible and more focused on skill will be the ones to thrive into the future. Those who are wedded to a traditional model of talent development are going to struggle because they're not going to find the talent that they need.
It will start back to where the pre-K and K-12 systems reside. It begins with the parent. If they're not ensuring the student can be exposed to adequate language by a certain age, that individual is going to be limited in their growth and development. So that's why it's more of an ecosystem than a linear progression. The more we recognize that, the better we're going to be able to support and develop human potential.
Evo: How do community colleges stay competitive when the space that they used to occupy as the sole participant is becoming increasingly crowded?
LL: One of our advantages is that many community colleges have already been functioning in this non-credit space. It's in that non-credit space that you see a lot of the flexibility—less tethering to the rules and accreditation. That gives us flexibility. Now the question is, how are we using that flexibility to ensure that the quality of education remains? The world of work is the ultimate validator because you can acquire a skill, but if you can't apply it, it doesn't really matter that you acquired it through an education or training environment.
It doesn't really matter who those validators are but whether you can bring your skill in, have it validated, and then constantly refresh it. It's going back to Stephen Covey–you got to sharpen the saw. And it's a constant sharpening.
Each time these disruptive innovations come along, they're going to require skill. That's where community colleges are well positioned because that's fundamentally what we do. We're not focused on learning a set of disciplines rooted in tradition or in history. We are truly calibrated to the ever-evolving world of work. That positions us nicely, vis-a-vis other entities. Not that other entities can't do this, but it's in our DNA to be doing this.
Evo: What will it take to start creating access to those services and access points to the institution, for folks that are in workforce training and non-degree offerings?
LL: It starts with the mindset shift. The focus is on skills. It doesn't matter which modality you choose to pursue to acquire it. But once you decide to enroll at Pima Community College, you're going to get additional services. This is where the marketplace becomes important. So, I'm trying to advertise and market Pima. My competitive advantage is to say, "You come and do these things, you're going to get these services as part of that."
I could price things on an à la carte basis, which will come with little to no support. Or I'll build in additional pricing to have access to an advisor and faculty members. That's why I come back to the idea that it's a mindset. It's not that it can't be done; it's whether we're willing to think creatively about how we do it. But remember, it's our brand that's on the line. The learner's going to start thinking, "Can I get my skills needs met from Pima? What are the barriers to entry? What are the services? What are the offerings?" That's what's going to be more important, as opposed to the distinction between credit and non-credit.
Ian Roark (IR): In that vein, as a part of our strategic plan, one of Lee's goals as chancellor was to ensure through policy that non-credit learners have the same access to services as credit learners do, so we've been baking it into the operations. As an example: We offered the Google IT Professional Support Certificate through Coursera. Of course, you can take that through Coursera for free on your own. But what we did was embed it in our LMS shell, which automatically afforded the learner access both to a faculty member and our online student services.
So, that's the value that we're providing to a non-credit learner. As a part of that mindset shift that the chancellor was speaking about, what we've started doing in all of our meetings is refusing to refer to people as non-credit versus credit learners. Non-credit is not a person–it's a modality. Many members of my own team, who have been in continuing ed for years, will stop and ask why we're calling them non-credit learners. Non-credit is a way you offer something, so let's talk about the learner.
Evo: In what active ways we can start to either bridge the gaps between or create stackable offerings toward certificate, non-degree offerings, and towards more traditional or formal offerings?
LL: I approach it through my legal training. In criminal law, you might have what we call lesser-included. If I can prove the higher crime, then I must have proved all the other lower crimes too. Think about stackability in the same way. A degree in cybersecurity is built from the pieces that make it up. I can get certified in those pieces first. And if I meet all of these requirements then I get the degree. Again, that's a mindset shift that institutions have to make.
It's not credit versus non-credit students, transfer versus CTE students, adult ed versus GED students. If you come to Pima, you're a Pima student, and have access to our entire platform. You decide what pieces you want. We want to make sure that each part you obtain leads you to employment, so there's no waste in your learning. We've still got work to do, but that's the idea. This is what we want to achieve. Let's start building the systems, policies and practices that are going to make it happen.
We need to start recognizing how learning really works, not how we want to fit real learning into a system that we artificially created. How does learning work? It starts with tinkering and creativity and passion. Our job is to make it a little easier for people to tinker, create and study their passion—to sharpen the saw. That's where our value really is. Truth be told, that's how innovation's always been.
Evo: Is there anything you'd like to add about working towards the Achieve 60 AC target and how you see the next few years playing out from a strategic perspective?
IR: It ties back to the Reskilling and Recovery Network piece. Arizona was one of the 20 states selected to be a part of the AACC NGA piece. Lee is one of four Arizona community college CEOs representing the 10 districts. I'm honored to serve as a steering team lead for that effort. We're really focusing our recovery efforts on two phases. We have a very loose, decentralized system in Arizona. Community colleges don't have state oversight, so we are banding together to build those structures from the ground up ourselves. Collaborating at the CEO level where Lee sits with his peers, at the workforce level with me and my peers, our public information officers, our CFOs, we're really building the system together.
It's ramped up because of the COVID-19 crisis and recovery. We're focusing on short-term reskilling and upskilling opportunities. The long term is about the policies that will incentivize the right set of behaviors from the colleges, among the employers, and in the public workforce system. For example, in Arizona we can look at our full-time student equivalent accounting that we report to the state for expenditure limit purposes. It doesn't recognize non-credit workforce training. If we were able to bake that into the funding formula, then perhaps that would incentivize colleges to do more of it.
How do we build ourselves back up from this pandemic to make our network resilient and, more importantly, our workforce to be more resilient, so that whatever the next crisis is, we can use these structures and systems to help workers pivot in a very volatile labor market.
This interview was edited for length and clarity.
Disclaimer: Embedded links in articles don't represent author endorsement, but aim to provide readers with additional context and service.
Author Perspective: Administrator
Author Perspective: Community College
You Might Also Like