Bootcamps Go To College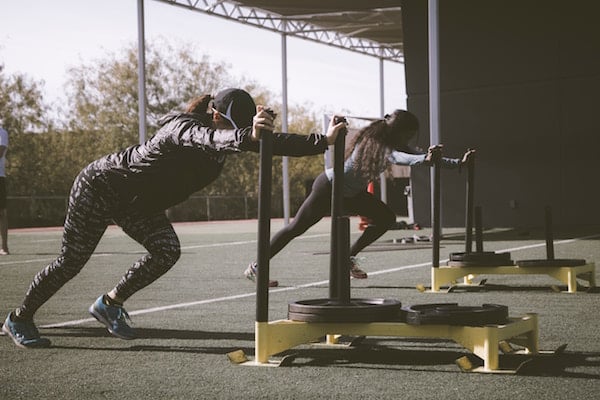 In April 2018, the coding and design bootcamp General Assembly was acquired by a Swiss staffing firm for $413 million. Bootcamps are often described as disruptors of higher education, giving underserved learners the ability to learn valuable, work-focused skills at lower cost than in a traditional degree program. Some saw the acquisition as the culmination—and vindication—of a disruptive challenge to traditional higher education. But was it?
Looking back at the seven years of General Assembly's rise from startup to sale, and the development of the bootcamp sector as a whole, it's now clear that while there is some truth to the disruptive claim, it's imprecise. American higher education is diverse. Disruptive to what segment? Community colleges? Plausible. Continuing education? Perhaps. The undergraduate degree? Almost certainly not.
Rather than viewing bootcamps as a threat, higher education should integrate the bootcamp model into the undergraduate experience to prepare graduates with the combinations of knowledge and skills they will need in their careers and lives.
While the intensity, flexibility and experiential learning of bootcamps are compelling, those features are complementary to four-year undergraduate education. For most colleges, bootcamps are a sustaining innovation that can be absorbed into the core—not a disruptive innovation that must be developed or acquired and protected on the margins. Bootcamps haven't undermined the bachelor's degree, for which the return on investment is an annualized 15 percent per year—performance that would make any Wall Street investor envious. (Stocks have yielded an annual return of seven percent and bonds three percent since 1950.) Rather, they have validated an accessible learning format to support skill development linked to the labor market. General Assembly co-founder Jake Schwartz acknowledged as much in a statement about the acquisition: "General Assembly has always been about creating bridges between education and employment…"—not replacing formal higher education.
Some higher education institutions have recognized the potential of the bootcamp model and partnered with bootcamp providers. Trilogy Education Services, a program manager, has collaborated with nearly 30 U.S. universities from the University of North Carolina at Chapel Hill to the University of Pennsylvania to offer white-labeled coding bootcamps on campus. Trilogy develops and markets the programs and the university provides the space and brand. But these partnerships don't go far enough. Trilogy's programs have few connections to the institutions that host them—no cross-registration, no tuition discounts for current students, no links to the curriculum, no campus student services, and no federal financial aid. The link to the workforce is strong but the link to their institutional hosts is weak.
Such loosely coupled partnerships would make sense if bootcamps were disruptive. Most bootcamps are designed for learners who are not affiliated with a university, those "underserved" by higher education. For internal startups that serve the underserved to thrive, disruptive theory dictates autonomy and independence from the core. But higher education has many subsidies, regulations, and what economists call "market imperfections." So the theories that explain the functions of other industries don't always apply in the education sector. Federal financial aid is a prime example: Its vouchers and loans are a cornerstone of higher education access, but because federal aid is available only through accredited Title IV institutions, it slows the pace of innovation and reduces competition from new entrants.
The Educational Quality through Innovation Partnerships (EQUIP) program is an effort to improve low-income student access to bootcamps through partnerships with colleges and universities. Starting in 2015 the US Department of Education invited collaborations among three different entities: higher education institutions that distribute federal aid; alternative providers such as bootcamps; and independent quality assurance entities to ensure the providers delivered on their promises. The goal was to increase access to innovative skills-development opportunities. But the results have been mixed: Three years after EQUIP was announced only one such collaborative program has been approved, and it wasn't with a bootcamp but with StraighterLine, an online course provider.
So how should higher education leaders think about the bootcamp model and what is has to offer? In his new book Robot-Proof, Northeastern University president Joseph Aoun offers a way forward. He proposes a curricular strategy that integrates three literacies: data literacy, technological literacy, and human literacy. Equipped with this combination, which he calls "humanics," graduates will be able to "invent, create, and discover… [filling] needs in society that even the most sophisticated artificial intelligence agent cannot." The job of today's educators is to weave together liberal arts foundations with hands-on technical skills, undoing an outdated model that held that they should be kept separate.
Skills are essential. We should not outsource their provision to bootcamps, nor should we upend liberal arts education to provide them. Rather, we should integrate into the college experience the technical skills necessary for professional success. This is the recommendation of a major new joint report from the National Academies of Sciences, Engineering and Medicine: The Integration of the Humanities and Arts with Sciences, Engineering, and Medicine in Higher Education, Branches from the Same Tree. The report recommends curricular and co-curricular integrations of the technical and the humane and argues that such integrated models are "associated with positive learning outcomes that may help students enter the workforce, live enriched lives, and become active and informed citizens." To achieve this, significant changes are needed:
Individual campus departments and schools, campus-wide teams, and campus-employer collaborators should consider developing and implementing new models and programs that integrate the STEMM [science, technology, engineering, mathematics, medicine] fields, the arts, and the humanities.
Institutions should work to sustain ongoing integrative efforts that have shown promise, including but not limited to, new integrative models of general education. New designs for general education should consider incorporating interdisciplinary, multidisciplinary, and transdisciplinary integration, emphasizing applied and engaged learning and connections between general education and specialized learning throughout the undergraduate years and across the arts, humanities, and STEMM disciplines.
An integrated approach will prepare graduates for the changing labor market and the rise of what Matt Sigelman of Burning Glass calls "hybrid jobs." A blend of literacies in data, technology and humanities will prepare our students for the hybrid jobs that are already growing quickly. A Burning Glass analysis of all job descriptions in the US revealed that 49 percent of jobs in the top quartile already required coding skills in 2015, and demand is growing. Technical skills are now required for fields outside technology. Many marketing roles, for example, now require data and analytical skills and digital literacies alongside the creative and communications capacities that we typically associate with the field.
In an excellent recent interview, President Aoun described how he and his Northeastern colleagues have developed an approach to experiential learning that brings together the classroom and the real world. Northeastern undergraduates participate in mentored co-ops, service learning, research and global experiences, and then bring these experiences back to the classroom. This kind of integrated "humanics" curriculum is precisely what is envisioned by the National Academies report.
At Duke University, we recently launched a new initiative to prepare our students for the future of work. Coursera for Duke is a partnership between Duke and Coursera that provides free access to Duke's online courses and credentials to Duke students, faculty and staff. We've integrated the bootcamp model into the student learning experience via online, self-paced, non-credit learning experiences. Coursera for Duke provides opportunities to learn career-relevant skills that students know they need but which the liberal arts curriculum does not (and should not) provide.
We offer those opportunities as part of a broader student-centered co-curriculum that includes opportunities for hands-on projects and complements the credit-bearing courses of the curriculum. In the co-curriculum we can offer the timely, technical skills that are necessary to the first job or two (with online alumni learning opportunities for upskilling and reskilling later). In the curriculum students gain essential critical thinking, collaboration, and communication skills and develop as thinkers and human beings.
The early response has been positive, with enrollments in the four digits. Students immediately grasped the value. Duke student government executive vice president Kushal Kadakia said, "Coursera for Duke eliminates the false dilemma that students face between taking classes you 'want' versus classes you think you 'need.' Digital learning allows us to study our passions on campus while acquiring skills online—all while moving at our own pace and without pressure to ensure we can meet the demands of the rapidly evolving modern economy." Other students posted on social media about the appeal of learning technical skills in an ungraded mastery-learning environment, without the "soul-crushing" fear some associated with technical or quantitative courses. Based on the success of Coursera for Duke, Coursera recently announced a pilot program in which it will partner with 10 other universities to offer similar co-curricular skills-development opportunities.
The future of work and the future of learning are converging. The growing demand for new combinations of skills is an opportunity for higher education. Hybrid jobs will go to graduates who are educated across disciplinary boundaries and are able to apply frameworks from one field to challenges in another. They will need literacies that come from diverse methodologies— quantitative and qualitative, narrative and analytical, empirical and empathetic.
Educators should embrace the chance to combine timeless knowledge and timely skills, which will be the basis for graduates' lifelong success both as professionals and as citizens.
Author Perspective: Administrator
You Might Also Like