Author Profile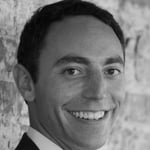 Matthew Rascoff | Associate Vice Provost for Digital Education and Innovation, Duke University
Current Position and Past Experience
Matthew Rascoff currently serves as Associate Vice Provost for Digital Education and Innovation at Duke University, advancing the innovative use of technology in teaching at Duke, both online and in the classroom.
Prior to being appointed Vice Provost, Rascoff was Vice President and Founder of the Office of Learning Technology and Innovation for the University of North Carolina System, where he worked from 2014 to 2017.
In 2012-2013, Rascoff launched JSTOR's first international office in Berlin, where he was also a Fellow of the Bertelsmann Foundation and a strategic advisor to the Robert Bosch Foundation. He previously led project management teams at Wireless Generation, an education technology company, and in 2011 he built and launched Wireless Generation's product development center in Durham, North Carolina.
Education, Honors and Achievements
Rascoff earned his B.A. in Philosophy from Columbia University. In 2009, he earned his MBA from Harvard Business School.
In 2012, Rascoff was awarded the President's Volunteer Service Award.
Rascoff was a Fulbright Visiting Scholar in Political Science and International Relations at Bogazici University. He represented the state of North Carolina as a German Marshall Memorial Fellow in 2013.
Connect
You can connect with Matthew Rascoff on
Twitter
and
LinkedIn
.
Articles by this author: