Driving Lifelong Professional Development with Industry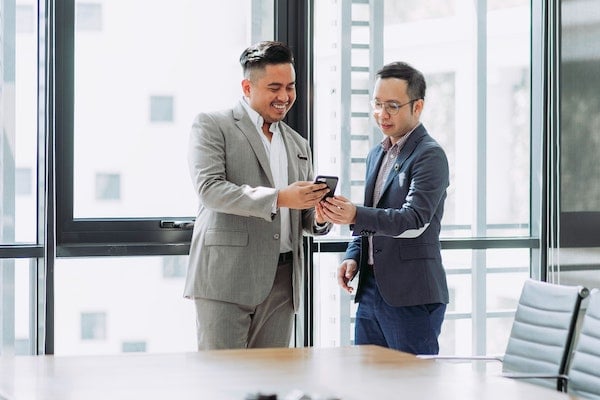 For decades, there has always been a gap between higher education and industry causing programming to be unaligned with industry needs and leaving learners unprepared for the workforce. Now more than ever it's critical that higher ed starts bridging this gap to not only help their students but employers as well. In this interview, Sanjeev Gill discusses the cultural gap between higher ed and industry, establishing strong partnerships and the initiative the University of Waterloo created to help bridge this gap and drive lifelong professional development.
The EvoLLLution (Evo): An area of focus for WatSPEED is developing relationships between the university and industry. Why should universities in general be focused on establishing strong relationships with industry?
Sanjeev Gill (SG): There are many different facets to that relationship. One important component is sponsored research, which is often one of the primary reasons you would see industry engage with universities. This is so important for universities as it's not only a source of funding for applied research, but it gives researchers access to real-world problems and access to real-world data sets. Industry gets the best minds to focus on their biggest challenges, and the research community gets a pathway to real-world impact.
The opportunity to interact with industry is also very attractive to many within our graduate and post-doc communities because it gives academics access to industry leaders, speaking engagements and potentially placement or cross-appointments. And of course, it's not limited to post-docs as industry partnerships often include opportunities for faculty and undergrad students to engage with industry challenges.
The University of Waterloo, since its creation, has had deep ties to industry. It was founded over 60 years ago by local business leaders who imagined a new university designed to tackle industry challenges. Canada's first co-operative education program began at Waterloo's inception in 1957; students alternate between four months in school and four months of full-time employment with an organization. Waterloo has more than 7,100 employers from over 60 countries who actively recruit co-op students, and a close connection to our industry partners is critical for the program's success. These organizations give real-world experience to Waterloo students, and Waterloo students also bring real value to these organizations, becoming long-term prospects who can hit the ground running.
Finally, strong relationships with industry allow universities to have real-world impact. A great example of this is education designed for the working professional—based on sound pedagogy with content that's meaningful and truly impactful to people's careers. This is exactly why we created WatSPEED—to address a real-world problem where people in their mid-careers and beyond are struggling to keep pace with technology in the workplace. It's about helping people remain relevant—not just survive but thrive in a workplace that's constantly being inundated with change.
Evo: Why is there such a cultural gap between the work of your average university and its connectivity with what happens outside in the labor market?
SG: There can be a disparity between theoretical work and applied work and activities. However, what we're seeing across many academic institutions is a natural transition towards deepening partnerships with industry. I sit on several different local and global advisories tackling this issue. The university has a lot to offer industry—research, talent, training and access to innovation—and industry has a lot to offer to the university. It's a partnership, with interdependency that has huge benefits for both parties.
Evo: What are some of the challenges to establishing these strong partnerships between industry and the institution?
SG: One of the biggest challenges is timeline. Industry moves at an entirely different rate and pace than academia. With industry partnerships, we need to level set the expected outcomes of that interaction as well as the expected timelines, and the processes and procedures that need to be followed. So, there is always a challenge in balancing academic and industry timelines.
There is also the theoretical versus the applied. There are communities within most universities that are very open to applied challenges and working alongside industry, but others are often focused on core research or theoretical outcomes, and then sharing the outcomes of that work broadly with the world through publications. There is need for both.
We need to balance those areas of academic focus when we engage with industry. Organizations look to partner with a university because they're trying to address a business challenge. At the beginning of every partnership, we need to manage expectations, and discuss related issues such as the strategy for intellectual property and the value for both sides. It's imperative that outcomes are clearly defined.
Evo: When you look at the opportunity for microcredentials and stackable credentials, how valuable are these tools to creating the reactivity and responsiveness that industry seems to be looking for?
SG: They're absolutely critical. We hear this every day from industry—whether it be through industry associations, business leaders or our alumni. It's incredibly important to keep their people relevant and to keep employee skills in line with an evolving workforce—often referred to as "future skills" or "the workforce of the future." The market is moving at a rate where humans are struggling to keep up.
I was at IBM for over 20 years, where employees across the globe have access to a ton of internal training and skills development. IBM is unique in the regard being multinational in the business of technology, but that's not the norm for most businesses—particularly smaller firms that struggle to access education that their employees can consume with relevance to their business.
Most employees need the ability to keep pace with change, but they also can't go back to school for two years to complete a master's program. At WatSPEED, we recognize that working professionals, particularly mid-career professionals, are juggling heavy workloads and often family responsibilities. So, what's the ideal type of education that allows them to keep pace with constant change in the workplace without sacrificing their personal lives? It's microcredentials and short courses. For professionals in their mid-careers, a 25-to-30-hour course split into five hours a week over five to six weeks is manageable for their busy lives but enough to offer meaningful content that could have material impact to their careers–and then stacking these to allow pathways to deepen or broaden their knowledge in a particular discipline.
The other piece, of course, is that technology moves so quickly; cybersecurity is a great example. When students leave an undergrad or grad program, it's quite possible that some of their technical skills could be obsolete within twelve months. Every day there are new threats, new bad actors and new risks. Cybersecurity is most definitely a field where people need to continually upgrade their skills.
Evo: When you think through what a strong partnership between a university and industry, what does that relationship look like?
SG: The most robust and long-lasting partnerships are the ones that have significant depth and breadth. What I mean by that is they span the entire university's value proposition: research partnerships, employee training and upskilling, access to talent, engagement with students such as capstone projects and internships, and access to emerging technology. If you wrap all of that into a package, it becomes very interesting to the industry partner.
These are complex partnerships and take more time and effort to manage because they are so deep, but we've found they deliver more meaningful and long-term success for both organizations.
Evo: Metrics tend to be the obstacle within a partnership, so how do you define success from the university's perspective?
SG: At many universities and colleges, partnerships are measured by how much investment is made by the industry partner, but it goes a lot deeper than that. When we look at our metrics—yes, the monetary investment is always important, but just as important are the experiences and the value for faculty, students and the university community.
For example, there may be a research challenge, or a training and skills challenge from an industry partner; our faculty members often see tremendous value in these relationships because we can use the knowledge we gain from one relationship and disseminate it to a wider audience, impacting more people and more industries. As well, the University of Waterloo puts a huge emphasis on entrepreneurship. Many of our students and faculty members create businesses and intellectual property. Partnerships with industry allow our entrepreneurs to access to more markets for their products, services or IP. We try to look at the economic and societal value industry partnerships bring, in addition to just the monetary value that comes from an industry partnership.
Evo: How does the structure of the WatSPEED department help to meet the needs both of industry and the students coming through the door?
SG: We spend a lot of time understanding the problem, then figuring out how we're going to address it. Irrespective of the sector, technology is outpacing people's ability to keep up. It's rendering many people less relevant to their current employer or less attractive to prospective employers. In many cases, people are not able to further their career because they're lacking specific skills and need an opportunity to advance their skills or even shift from one field to another.
To create a set of offerings that address real issues, we listened to our industry partners. Through our market research and conversations with industry associations, business leaders and our own alumni, we learned that working alongside industry in understanding skills gaps and designing content is a best practice.
One of our major thrusts has been working with professional associations that can have thousands of members. They know what their membership needs, where the skills gaps are, what members are asking for and what employers are asking for. We work with them to develop programs that we know will have impact for their members and corporate partners.
WatSPEED then works with our academic experts across the university to design courses. We address real problems based on real input and data from industry, then we build education that matters.
Evo: Can you share some insight into how you've managed to get past obstacles to develop industry relevant, high value offerings that are unaccredited, but are developed and launched in partnership with your main campus faculty?
SG: This is core to our mission at WatSPEED. Waterloo's academic expertise is at the forefront of WatSPEED's programming. Faculty members are given the opportunity to develop and deliver courses; in fact, they are given the first right of refusal on all WatSPEED courses.
When we need to leverage an external community to develop a program, that academic quality will still be governed by our faculty members. Our academic community provides oversight and governance to ensure we maintain high standards of academic quality in our programming commensurate with the academic quality for which the University of Waterloo is known.
WatSPEED also has another important ambition: to delivery content in the most innovative way possible. Our community of learners are mid-career, many in executive roles, so we need to consider how they consume and retain knowledge. It's very different from an 18-to-22-year-old learner. We are considering new formats—for example, augmented and virtual reality—to help professional learners more easily consume difficult concepts like AI and machine learning. While we are in the early stages of our journey, we are constantly looking for ways to embed innovation into our program design and delivery. We believe that delivery is just important as design, and our industry partners are telling us that's something that makes WatSPEED unique.
This interview was edited for length and clarity.
Disclaimer: Embedded links in articles don't represent author endorsement, but aim to provide readers with additional context and service.
You Might Also Like