Improving Higher Education by Serving New Audiences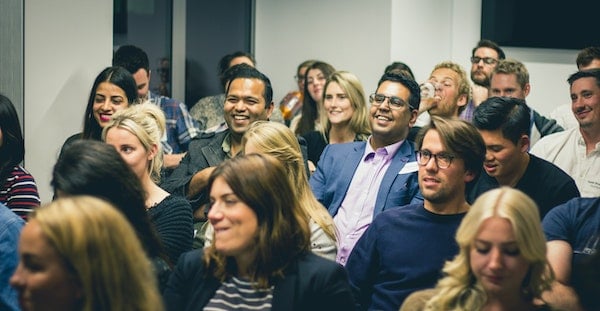 As higher education begins to enter a new era, there are some changes that are needed to move forward. Adult learners are looking to institutions to help keep them relevant in the workforce, and institutions need to ensure they're providing the right programming. This also means making it accessible to all learners. In this interview, Tom Stewart discusses the importance of serving non-traditional learners, the emerging trends of student support services, and shares some best practices to improve an institution's DE&I.
The EvoLLLution (Evo): Why is it important for institutions to focus on serving non-traditional audiences?
Tom Stewart (TS): We believe it is important to focus on non-traditional students because they are the fastest growing segment of students in the higher education population. Our definition of non-traditional students is essentially working adults. There is growing research suggesting people will live longer, in some cases upwards of 130 to 150 years. In fact, as Dr. Michelle Wiese notes in her book Long Life Learning, some of those people have already been born. If you follow that logic, even today, there are people who won't be able to retire until they're in their late seventies or eighties. That number will grow well into the hundreds. As we think about non-traditional students (25 and older), we're not only considering their age, but their work and family responsibilities as well. A traditional student often has the luxury of going to a campus and devoting four to six years to studying without incurring other demands. That's one piece of it—how we define non-traditional. We define it as working adult students, typically with families, who will increasingly return to school in their fifties or sixties.
As a result, not a lot of institutions are designed to or focused on serving that population. We think it's a social justice issue from the perspective of providing this segment open access, affordable certificate and degree options, and providing the support they need to be successful.
There is another segment of non-traditional students — those who earned a degree decades ago. They went to school, they received an undergraduate degree, and today, depending on what they studied and their career experiences, that degree might be obsolete. If they're laid off, they could find themselves in a very challenging situation. The National University System is expanding the way we think about non-traditional students, and it is building an infrastructure focused on serving them.
Evo: What are some of the trends you're seeing in student support services in the online environment?
TS: We just formed a very significant relationship with InsideTrack. One of the things we love about them is that for the last 20 years or so, they developed a robust and best-practice coaching model. National University offers student advising, and the relationship with InsideTrack will supplement the advising with coaching, and the two complement each other well. Students who come back, need to develop good study habits, learn how to organize their time, and find balance between work, family, school, and self-care.
One of the big trends given that backdrop, is self-service options baked into the entire student experience, from the time they learn about a certificate or degree program, to completing one or the other. We're trying to create seamless pathways from a credential to a degree.
Initially, students want to chip away at their education with a certificate or two, and immediately use them for employment or career development purposes. A longer-term desire may be to complete a degree, even an advanced degree like a Master's or Ph.D. Throughout that process, they must be able to select options they can manage on their own versus having to wait to speak with somebody about something that they are more than equipped to handle.
On the other extreme, when they do need help, they want it in real time, immediately. Many of our students study between 9 PM and 2 AM. At a traditional institution, you've got classes from 8 AM into the evening. That's a traditional student service model. We have to expand the way we think about the timeframe, how it varies across time zones and regions, and build technology that takes all of that into consideration. Thus, students who need support or advice can receive it based on their study habits.
Evo: What are some of the other challenges to serving these learners in an online environment?
TS: One challenge worth highlighting is online learning by default versus online learning by design as a model. Any student who attempted to enroll in a college or a university in the last two years, particularly since COVID-19 hit, may have had a traditional model in mind. But most of them were forced online by default. The traditional or ground-based institution in which they enrolled didn't have the infrastructure and relied heavily on Zoom or some other video conferencing option. At the National University System, we've invested hundreds of millions of dollars in research, infrastructure, and training to deliver online learning by design. Zoom and a textbook is not online learning from our standpoint. Many students are having these types of online experiences and are becoming frustrated and uninterested. We believe we're one of the top universities in the country, if not the world, to have established online learning from a design standpoint in an exceptional way. The point I want to make here is that the challenge for students is understanding it "By Design" versus "By Default". There is a significant number of students getting the by default experience, and they are missing out on a more robust experience
Evo: What are some of the best practices for an institution to improve DE&I?
TS: Our vision is to offer an exceptional student experience from an online perspective. We're also equally committed to remote working. That means our faculty and our staff are hired from across the country and around the world because they have expertise that we think is consistent with the experience we want to offer our students.
A best practice we've discovered is something called the "Inclusive Excellence Framework" (IEF). IEF has five comprehensive elements that cover every element of a post-secondary system from the culture and climate to the academic programs, how courses are built, what content is provided given the unique needs of students, specifically non-traditional students. We are committed to providing content that is rich in diversity, versus having a very narrow and traditional European approach, whether it's a math, literature, or history class.
There's also an infrastructure component to IEF around marketing and other aspects of operations. For example, IEF challenges an institution to question everything. How do you select vendors? How do you partner with the communities in which your students and employees live? We're very intentional about going into areas of the country where we think the type of students we'd like to attract live. Although we're "Open-Admission" and rely on students to contact us if they believe we're a good fit, we also plan to aggressively go into communities through a marketing campaign in different parts of the South, the Midwest, and the East Coast, though we're primarily based in the West. Part of our social justice strategy is to serve areas that have been neglected or underserved. We're forming several important national partnerships to provide financial and other support to students, and we're performing aggressive outreach to make sure potential students become aware of it.
We're also understanding that the pandemic harmed one segment of our society more than others—women, specifically single mothers. They probably had one of the more devastating experiences with COVID because they often were forced to either stay home with their children or work. Many chose to stay home and were unable to generate income.
We are examining our portfolio of investments and ensuring we're being as equitable and inclusive as possible. We're excited about where the National University System stands, given we have 1.4 billion dollars in reserves. We have ample resources to do some very creative things through what we call an S-JEDI – Social Justice, Equity, Diversity and Inclusion lens.
Evo: Is there anything that you'd like to add about the importance of focusing on S-JEDI and how you serve non-traditional audiences?
TS: We're committed to developing models in higher education that we will share with others. We invite organizations looking to partner with us, given some of our initiatives, to reach out. We have a website, nusystem.org, where people can go to learn more about our initiatives and how to contact us.
This interview was edited for length and clarity.
Disclaimer: Embedded links in articles don't represent author endorsement, but aim to provide readers with additional context and service.
Author Perspective: Administrator
You Might Also Like