Driving Revenue and Enrollment with Marketing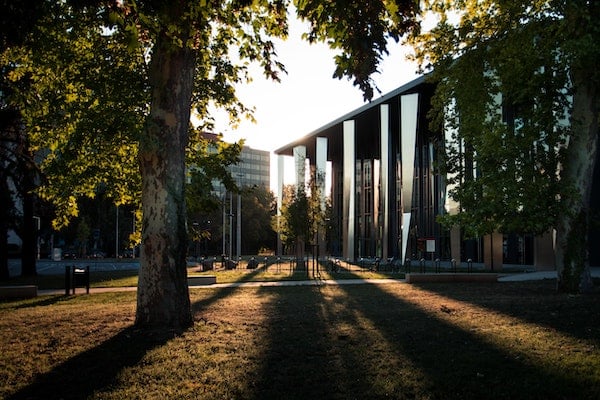 Student wants and needs are changing, and institutions need to revamp their marketing processes to gain the attention of these modern learners. By adapting to this change, institution can thrive by driving revenue and enrollment. The marketing team is the key to getting these students into the institution and helping develop the best strategies to retain these learners. In this interview, James Jelak discusses the role marketing plays in driving revenue and enrollment, the importance of personalization and what marketing teams can offer to the institution's decision-making process.
The EvoLLLution (Evo): What role does a marketing team play in achieving the revenue and enrollment outcomes for the institution?
James Jelak (JJ): Marketing plays a critical first step in driving revenue and growing enrollments at UWEX. We think of things in a traditional marketing funnel, generating awareness of the University of Wisconsin System and engaging with prospective students at the very first step of the funnel. So, finding and connecting with prospective students is our primary goal at this stage, and we do significant strategic planning prior to that. As a public higher education system, our primary goal it to find the best educational path and option for prospective students. We dig in as a team and identify our key target audiences. We develop personas for each of our prospective targets based on their needs and wants through the research we do both through program development as well as with our marketing strategists. And then we really look at how we can most effectively deploy our specific paid, earned and owned media campaigns to connect with and inform them about continuing their higher education through the University of Wisconsin System.
Again, everything we do is really focused on one simple goal: finding the best educational outcome for all of our prospective students and informing them through marketing. A critical aspect, and a distinction we always have to make, is that the Extended Campus is very unique. We are not a degree-granting institution. We partner with all 13 campuses throughout the University of Wisconsin System to develop and offer a program array for adult continuing online education. So, when we talk to a prospective student, and they're also talking to other institutions, marketing helps us start to distinguish ourselves and differentiate our unique features and answer questions that they may have. And if they've talked to other institutions and then talk to us, our offerings are different because of the partnership we enjoy with our University of Wisconsin System institutions. So, as we get farther along that decision-making process, prospective students actually going to be talking with representatives of the home campus that they've selected, but we need to have a clear understanding of the prospective student's wants and needs upfront to advise and guide them so they know what to expect as they progress through the process.
Students receive many advantages by working through us, because they get access to the collective power of all the campus partners in our programs. We develop a lot of rich content on our website, blogs and social media platforms, and then work very closely on the recruitment side with our enrollment advisors. They do a great job of informing our prospective students of the opportunities available to them and help them choose the right ones based on their needs. And again, it takes extra effort just for us to explain all of that because there are many factors to consider—the person's background, how long it's been since they've been out of school. We can't really reduce that to a one-size-fits-all approach.
Evo: How important and viable is it to deliver personalization on an institution's website?
JJ: It's difficult but doable considering our situation. Students have a variety of options to consider when looking at online opportunities with UWEX through the University of Wisconsin System. We have distinct paths they can take to continue or complete their education.
We have more of a traditional path to continuing online education through our collaborative program array. These are the programs in which we work closely with one or more of our 13 university partners. A student selects a home campus where they will receive their degree, but they have access to a variety of instructors across all the campuses. And each program is semester-based, so it feels more traditional.
Our Flexible Option programs are delivered through subscription periods, and they differ from our collaborative programs. For example, with the Flexible Option, Extended Campus takes more of an administrative role as far as admissions and even financial aid. Additionally, students are expected to take breaks between some subscription periods, which is one of the advantages of Flexible Option—it allows students the freedom to manage their career, education and life at the pace that works best for them.
We also have a variety of credit and non-credit certificates that are competency- and semester-based across a variety of courses designed to develop in-demand skills across a wide range of industries. So, there are many different paths, each one requiring an understanding of variables. As a result, trying to organize and clearly communicate all of the available options via a website is a challenge.
We're looking at automating some of our online processes to meet the needs of all students, especially stealth applicants looking to navigate their journey on their own. If it were up to us, we would have a personal interview with each prospective student because, as you've pointed out, if you're trying to navigate this process on a website, it's difficult. In particular, we have quite a few students interested in changing careers, so they have many questions about educational options and program details, not to mention long-term career opportunities and the state of the job market.
We're always looking at bringing in new content and different methods of connecting with people, because it isn't like shopping at Zappos. Deciding to continue your education is a very different situation, so that's why we like to develop a relationship with them and really walk with them every step of the way.
Evo: As a public institution focused on extending the institution's reach to the demographics that aren't traditionally served, is scale critical, or is it more about making sure the fit is right?
JJ: Our number one goal is ensuring positive outcomes for our all of our students and campus partners. It's all about the right fit. However, we also want to grow! We are the University of Wisconsin, so on the one hand, you might say we're already big and internationally renowned. But if you look at us in the contexts of national online learning and adult continuing education, our scale is still small. It's also true that we are not setting our sights on becoming the next big dog in coast-to-coast online education.
We are always looking for new opportunities to grow, but we're fairly conservative. Because of the collaborative nature of partnering with our campuses, new program development can take a little longer because there are more moving parts here for us to take into consideration. We are scaling, but it's the quality of the University of Wisconsin experience that we first want to bring to our students and partners. The world is changing, so trying to get everybody aligned and making sure everyone understands what their role is really important to us.
Evo: What are some of the other challenges that you and your team face in driving revenue and enrollment outcomes?
JJ: Resourcing appropriately is a major challenge. When we look to put together a paid media plan or we're launching a new program and looking at how to support it, we understand that we're competing with larger, better-funded institutions. We're constantly looking at various data points program by program. But when we look at things like cost per lead, conversion rates and even lead generation, we've seen a real increase in the cost of doing business. Paid search demand has gone through the roof because, as demand goes up, the number of leads we can generate becomes more difficult to get, especially when we go toe to toe with larger institutions spending a hundred million a year competing for the same students. Our market distinction is our brand: we are immediately trusted to offer quality, valuable education.
We have to be very agile, gritty, efficient and look for other marketing avenues, like paid social, blogs, our own content and affiliate advertising programs. For example, within our nursing program, we have great relationships with various nursing associations and groups. Many of the activities that we've done previously have been in-person events and sponsorships, and those came to a grinding halt during the pandemic. So, we've had to look for more virtual ways to connect with our audiences.
That approach has been very effective for us, but when you speak about scale, the nursing associations are a very dedicated audience, very influential but relatively small when you look at what could be done across larger, more populated groups. And we're always looking for what's next as far as program development. There's just so much change going on right now because everybody's trying to look around the corner, and some of the research takes time. So, we just always want to be evaluating and optimizing our programming and marketing.
We also have to keep in mind that we are working within a system where context is important. When we're working with 13 campus partners, specifically on an Extended Campus-led effort, our campus partners are also focused on bringing their students safely back onto campus and developing their own online programming for traditional face-to-face programs.
Evo: How can marketing teams and marketing leaders start to get more involved in the strategic decision-making process for the institution itself?
JJ: We are fortunate at Extended Campus because our department managers and directors have a seat at the table and are encouraged to contribute to our strategic planning, from student services, to HR, IT, recruitment, marketing–we all have a voice. And we've always had this belief that when it comes to the key decisions, all stakeholders should be brought to the table to participate.
Specifically speaking from a marketing and recruitment perspective, we're actively involved in those key decisions and working on strategic plans, because marketing plays a big role in everything we do–from the initial lead all the way to the student graduating. We create content for retention efforts, we work with our student success coaches, and we always want to help close the loop to get students on the path to success.
For example, a lead is converted, enrollment advisors are advising prospective students, and then we have meetings with those advisors to ask questions about what the prospective students are saying, what messaging resonates with them, whether a consistent question is being asked that we could be answering in marketing materials. We want to have a feedback loop to the program management teams. It's important that we're all involved in strategy discussions because we all have a point of view, and we all have an opportunity to feed into that with some really good perspective. It really depends on the culture and how leadership values marketing. Fortunately, the University of Wisconsin System believes in our role and our marketing approach, so we certainly have that seat at the table.
Evo: Have you seen any significant changes in the way that you targeted market prospective learners given the effects of the pandemic over the past twelve months?
JJ: It has affected us in a lot of ways. On one hand, I think awareness and familiarity and interest in online learning has never been greater than it is today. Who among us has not witnessed firsthand the benefits and sometimes challenges of online education, whether through our own experiences or helping our children? We all know more about online learning today than we did a year ago.
A rising tide raises all ships, and in general, people have a better understanding of what online learning is and what it could be. We've just witnessed a dramatic increase in marketing activities during the pandemic, as institutions recognized that A, they have to do this to combat shrinking enrollments in traditional face-to-face learning, and B, there's a growing demand for online education, so they're putting significant resources into reaching those online students. Breaking through that noise and clutter is something we're always trying to do, and it's more challenging than ever. But at a human level it is more important than ever, and this particularly manifests itself when we get into the enrollment advising and once students start matriculating through our programs. We get to know them and their stories. Many have experienced financial difficulties or have lost loved ones during the pandemic. At that point, it's about supporting and helping people, not just growing enrollments.
Even in the best of times, completing a degree is a difficult task for many people to take on. It's still probably going to put pressure on your family and your work, and now you're doing it during a pandemic. Many of them are choosing to wait to continue their education until the pandemic is more under control. The challenge is on us to remain in contact with these prospective students, to continue to share opportunities in different ways. But again, we have not significantly changed our messaging; we believe that our established messaging has the right approach, and we continue to market the flexibility of our programs and the tremendous outcomes they deliver.
Working with our teams remotely is a challenge, but we've learned a lot about each other, about technology and about online education. But we're looking forward to whatever that next normal is. We are optimistic and hopeful about the future.
This interview was edited for length and clarity.
Disclaimer: Embedded links in articles don't represent author endorsement, but aim to provide readers with additional context and service.
Author Perspective: Administrator
You Might Also Like