Understanding Your Market: Marketing to Adult and Online Learners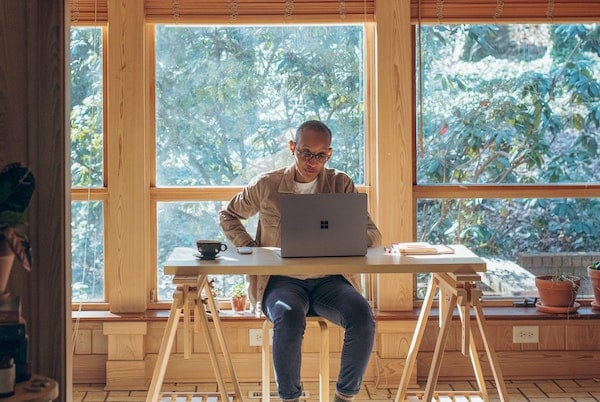 Traditionally, institutions relied on their campuses to drive a significant amount of their marketing to prospective students. With the shift to the online environment, the methods may have changed but the fundamentals stay the same. At the heart of any successful marketing strategy is the ability to know your market and meet their needs. In this interview, Belinda Elliott-Bielecki discusses how marketing has changed in the online environment, the importance of messaging when it comes to student decision-making, and some best practices to stand out to adult and online learners.
The EvoLLLution (Evo): What are the biggest differences between marketing to adult and online learners versus traditional-age, campus-based students?
Belinda Elliott-Bielecki (BEB): I would start by clarifying that online learners can be adults or traditional-age students, and could be completing studies from a distance or on campus. Since the outbreak of COVID-19, most learners take courses online or through alternate delivery methods facilitated through Zoom or Teams. Regardless of the course delivery method or the learner's age or status, marketing fundamentals stay the same. To market effectively, you need to understand who you want to reach and develop a strategy to meet your goals. A good starting point is to ask two simple questions: who are they, and what do they want?
The key differences between the adult learner segment and their traditional-age counterparts lie in their needs and why they want to continue their education. The marketing challenge is to create messaging that resonates with the target and select appropriate media channels to reach them effectively.
Typically, adult learners are looking to fill specific needs or desires, often associated with enhancing their workplace skills or employability. Some seek to fulfil a lifelong dream of completing a degree while others want personal enrichment. Regardless of their reasons for pursuing higher education, adult learners want to know specifics about the course or program they are considering. What will they learn, and how will it help achieve their goals? They are less concerned with the institutional brand (not to minimize the importance of branding). The UNB College of Extended Learning's experience is that program-level marketing strategies generate better results than branding campaigns. There is a place for high-level branding—it is all a part of the mix—but we find program-specific initiatives positively impact registration numbers more. Generally, continuing education web searches are specific to the problem the learner wants to solve rather than the institutional brand.
Another thing that differentiates adult learners from traditional students is that they are balancing full-time employment, children, aging parents, and many other priorities. Once they find a program that meets their learning goals, they want to know how it will impact their busy lives. Providing flexible learning options is paramount to this segment, so it is wise to include such details in marketing messaging. In talking to adult learners over the years, most say they couldn't have achieved their educational goals if the program they enrolled in wasn't flexible. It's safe to say that traditional-age students are less likely to have the same level of competing priorities as adults. (Although I want to be careful, as I know some have many challenges, but most don't have children or full-time careers—at least not yet). Features such as a beautiful campus in the desired location, first-rate sporting activities, student life, comfortable residences may appeal to the younger segment, but these features won't attract the adult learner. Adults want to solve a workplace challenge, learn a new skill, or position themselves for a job promotion. Prospective adult students consider the program first.
Evo: From a learner perspective, how does marketing and messaging tailored to their demographic support the decision-making process?
BEB: Effective marketing meets the student where they are in the decision-making process. It needs to be transparent, clear and timely. It starts with defining goals and objectives that support the prospective student as they work through the decision-making process. The strategy guides them through various stages, from the time they identify the need or problem they want to solve, to researching and gathering information on their learning options, evaluating the alternatives, decision and action, and after they enroll. The strategy aligns the prospect with the information they need, when they need it. Personalization and customer service through this process is what sets one program apart from the next.
Evo: How does the institution or division benefit from marketing strategies being tailored by audience?
BEB: We always tailor marketing strategies to a specific audience. A targeted approach will get better results. The campaign will be more effective, and conversion rates will be higher. Depending on marketing goals, a targeted campaign will create more awareness, generate more inquiries, more registrations, and provide a better return on your marketing investment.
Evo: What are some best practices for standing out to adult and online learners in this increasingly competitive market?
BEB: If you want your marketing to stand out, your campaign needs a creative strategy that resonates with the audience and a precision-targeted approach.
Well-thought-out design will get attention for your program. The target audience needs to see themselves in the message and quickly identify with the problem your program will help solve. Make sure your message is clear and to the point. It's great to develop unique, clever headlines or titles for programs, but if the audience doesn't get the point within a couple of seconds, you've already lost them to the next advertiser. Trust your marketer. They know the importance of creating simple, clear messaging. And it can make or break your campaign.
You also want to understand your audiences marketing preferences. A simple survey of your database to ask how they want to hear from you is a useful exercise. Equipped with this information, you won't have to make assumptions about which channels to choose to market your programs. If your audience tells you they don't want to learn about your program on Facebook, you shouldn't invest your money in Facebook advertising. If they say they want to hear about your program by email, then include email campaigns in your plan.
Evo: What are some emerging trends we might see in 2021 when it comes to driving adult and online learner enrollment?
BEB: The global pandemic has helped (or forced) people to become more comfortable with online learning. People who may have avoided the online learning environment now find it is their only option. Marketing is also online. In 2021, we will see an emphasis on digital strategies such as video content, blogs, and virtual information sessions. Any tactics that provide user-friendly, accessible information will continue to dominate.
Improved services for students will also take a front seat. We have always had a personalized approach, but because of the disrupt caused by COVID-19, the need for a personal touch is more important than ever. The most successful marketers will be the ones who figure out ways to foster human connection through personalized communication and improved use of technology.
Evo: What advice do you have for institutions looking to market to both markets?
BEB: Have different strategies for each segment. Set clear goals and objectives. Create messaging that will connect with the audience (be sure they can see themselves), and define the action you want them to take.
Tips to help define your marketing strategy:
Define the audience you want to reach. This will help you determine the platforms or marketing channels to select
Understand the problem your program will help solve. This will help you craft your messaging
Highlight program features that your program offers. This will help create a desire to enroll in your program
Determine the purpose of your initiative. Do you want to create awareness, increase engagement, or generate leads? Knowing the why will help guide your plan.
Disclaimer: Embedded links in articles don't represent author endorsement, but aim to provide readers with additional context and service.
Author Perspective: Administrator
You Might Also Like