Competing in the New Era of Higher Education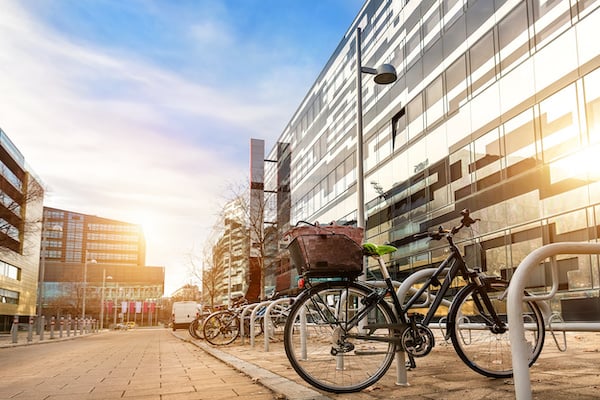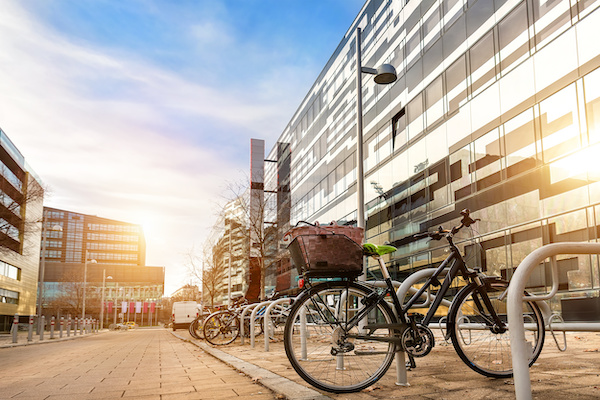 Continuing Education, along with the broader institution, has faced a tidal wave over the past few years, but they may have been one step ahead when it comes to meeting the modern learner's needs. With this new era of higher education emerging, it's critical for CE and the institution to first understand these new student needs before they begin to strategize on how to serve them. In this interview, Wendy Boland and Jason Garner discuss how CE has changed, the obstacles ahead, and trends they expect to see over the next five years.
The EvoLLLution (Evo): How has the CE environment evolved, not only in the past couple of years (due to COVID) but in the past decade?
Wendy Boland (WB) and Jason Garner (JG): The CE environment has changed dramatically over the last decade, and these changes only became more apparent during the COVID-19 pandemic. First, we have seen increased and enhanced opportunity and access to knowledge and content—webinars, skills, credentials or degree-based content—due to our ability to deliver content via different modalities, especially online. Thus, the shift to fully online courses coupled with new, user-friendly technologies, have allowed learners in any location to access education opportunities that were formerly bound by geographical limitations.
Second, the COVID-19 pandemic forced the players in this space (universities, including MOOCs, and private industry) to invest in the technologies necessary to deliver high-quality online content. For universities, this meant faculty became increasingly comfortable delivering content in both online and hybrid modalities. More importantly, this resulted in faculty evaluating how best to organize and deliver knowledge to the traditional student, but it also allowed them to think about how their expertise may appeal to broader audiences, not necessarily degree-seeking audiences. Third, the increase in online accessibility provided options for learners to begin a new educational journey, complete credentials left unfinished and build upon previous completions to become and remain current in the marketplace of today and tomorrow.
Evo: What are some obstacles that CE units are continuing to see as we head into the new year?
WB/JG: First is the competition. With so many Continuing Education options out there—both in terms of content and provider—learners have a huge variety of options available to them. And, with enhanced access to technology and its increased useability, CE units must find ways to differentiate and make the value of their offerings more tangible to learners. Otherwise, learners will have a difficult time making a decision or justifying that decision.
Universities must be able to answer the question of why a learner should come to them for their educational needs rather than a skilling company, and these reasons include expert faculty and thought-leadership, access to other content and greater options and flexibility to bridge CE units and the traditional degree market. However, moving in this direction means universities must manage the divide and cost differences between for-credit and not-for-credit offerings to create pathways, so learners can combine and benefit from both types of offerings. Price and cost sensitivities also play a vital role in addressing the value that faculty expertise provides for universities, but this also comes with cost implications. Consequently, universities must be open to new pricing models and more flexible pricing structures to compete in this space.
Another obstacle to consider is the use of hybrid modalities for Continuing Education, as some learners do not want the fully online experience. Thus, universities have a unique ability to provide both online and in-person Continuing Education opportunities; however, logistical, operational and financial implications exist.
Lastly, today's learners are not only looking for knowledge and content but also community. Building a community in this space beyond just awarding the credential and offering student and career services to these learners is vital. We want to contribute to learners' long-term success by helping them form long-lasting relationships to fulfill their educational needs.
Evo: How do stackable credential models change the design of graduate and professional education—and more importantly, the pathways learners can take to achieving their goals?
WB/JG: Stackable credential models change the design of graduate and professional education because they allow learners to self-pace and customize a credential as they move along their own pathway. In these scenarios, learners and students can customize the content they receive to fill gaps in their knowledge base, expand upon expertise they already have or get up to date with current trends in their profession. Many universities tried stackable certificated years ago; however, market acceptance of these highly customizable programs was lacking compared to traditional degrees. In addition, students needed more on-demand access to content, often resulting in the need for asynchronous, online courses that were limited at that time. Thus, with advancements in technology and almost universal acceptance of virtual content delivery, stackable credential models have a greater role in education.
Evo: What are some tactics or strategies that CE has evolved or adapted over the past decade that are just as important to use today?
WB/JG: Continuing Education has evolved and adopted online technologies, especially the ability for learners to use and access online, asynchronous content on an as-needed basis. Additionally, this area has looked at topic-based content, finding new ways to organize and compartmentalize content, so learners can customize their educational needs. This has resulted in more affordable pricing structures and strategies for learners, shorter time to completion and enhanced resume-building.
In addition, electronic badging and credentialing, along with e-portfolios and e-networking via LinkedIn, for example, have increased overall accessibility to content and career movement and growth. To this point, Continuing Education can be relevant throughout the academic journey—from bachelor's completion opportunities and enhanced credentials and skills for undergraduate and graduate students to refreshing knowledge for alumni.
Evo: What are some trends you expect to see in Continuing Education within the next five years?
WB/JG: Over the next five years, Continuing Education will continue to grow and provide alternative options to traditional postsecondary education, creating greater access to educational opportunities and education for all types of learners. It will continue to: 1) use content and topic-based courses for a variety of different learners to enhance, from those currently earning a college degree to those who are not degree-seeking; 2) convert non-degree learners to degree-seeking students if desired in the future; and 3) push technological capabilities to enhance the virtual classroom. In addition, there will be great sharing and access to the knowledge of top scholars beyond the university community.
Finally, alumni and students will have lifetime access to a university for all their educational needs and it will become second nature to return to your university for future learning and skilling. One's alma mater will likely be the place where one looks for skill-building and lifelong career and personal enhancement.
This interview was edited for length and clarity.
Author Perspective: Administrator
You Might Also Like