Reimagining Business Education: MOOCs and the MicroMasters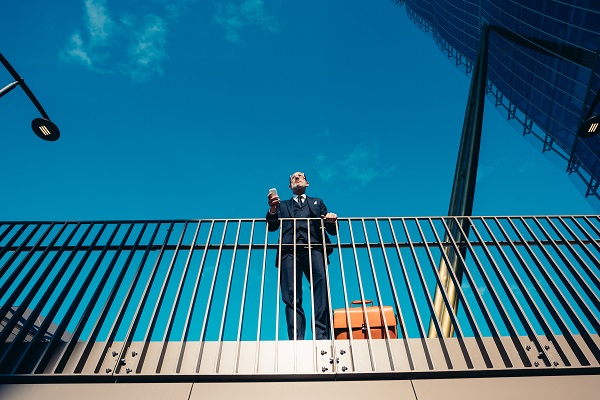 As with most other faculties across the postsecondary landscape, the business education marketplace is evolving quickly. Students and employers alike are questioning the value of traditional offerings—including the MBA, which has been business education's bread and butter for many years. While some institutions are choosing to stick to the status quo and attempting to weather the storm, other business schools are finding new and innovative ways of delivering programming and expanding market reach. In this interview, Kenneth Freeman discusses the Questrom School's foray into delivering MicroMasters programming through the edX MOOC platform.
The EvoLLLution (Evo): Why did the MicroMasters concept appeal to you and your colleagues at the Questrom School of Business?
Kenneth Freeman (KF): The MicroMasters provides a robust platform to expand the outstanding faculty research and teaching taking place at Questrom School of Business to a broad global audience. It builds on our fifteen-year-old dual-degree offering—Master of Science in Digital Innovation/MBA (previously known as the MS in Information Systems)—and extends our teaching to address Digital Transformation Leadership and Digital Product Management.
Both of these areas are vitally important for companies to remain competitive in the digital age. Two recently published books—"The Digital Matrix" by Professor Venkat Venkatraman, and "Platform Revolution" co-authored by Professor Marshall VanAlsytne are catalysts for this effort.
Evo: How do you expect Questrom to benefit from its work with edX?
KF: More than 140 countries are represented among the enrolled students for the first course taking place later this month. Our collaboration with edX provides our faculty the opportunity to become more adept at online learning techniques, which are increasingly applied across degree and program offerings. The collective strengths of Questrom and edX will advance the Questrom Digital MicroMasters as valued credentials for employees and prospective employees of companies around the world.
Additionally, top students who successfully complete the Questrom Digital MicroMasters will be able to apply to our Master of Science in Digital Innovation degree program and, if accepted, will be able to count their courses taken online toward the required coursework to earn the degree, thus affording prospective full-time students a lower overall price point, and providing a cadre of additional students for the program.
The partnership with edX further extends the already strong Boston University and Questrom School of Business global brands.
Evo: Broadly speaking, how is the business education marketplace—and demand for business education—shifting away from the traditional?
KF: Traditional business education at the graduate level is undergoing dramatic change. The full time, two-year MBA offered in the US is under tremendous pressure at all but the top 100 schools. High costs and uncertain value are important considerations. The result is dramatic growth in undergraduate business program enrollments, and a view among many that earning an MBA is very expensive and not necessary to be highly successful.
Specialty master's degrees are proliferating—from mathematical finance, to marketing analytics and much more. Students and employers are taking note of the opportunities to gain a masters degree in specialized areas. In many cases these provide more immediate benefit to employers and their well trained new employees than the traditional "general management" approach taken by most MBA programs.
Finally, we see the emergence of a new demand segment: lifetime learners— individuals with a masters degree—who need to update their skill sets owing to digital disruptions in their workplace. Based on early registration data, this may become the largest demand segment for Questrom Digital. Alternative supply models are emerging in this segment. For example, McKinsey is offering MOOCs on themes such as strategy to schools hosting online offerings exclusively for their alumni. We expect that our offerings will help create a trend towards supporting the lifetime learner segment through open access provided by edX.
Evo: What can business education leaders do to help their institutions remain relevant and competitive in the face of these changing market conditions?
KF: To help business schools remain competitive in today's environment, leaders need to focus on relevance, reach and respect.
Encourage faculty to conduct research that is relevant in the world of practice—the "real" world if you will. Additionally, keep curricula up-to-date in an environment where most of what we teach will be out of date within three to five years of graduation.
It's also important to extend availability for quality business education beyond the traditional classroom to the entire world. Strong industry/academic partnerships can be built to the benefit of companies and universities alike.
These industry/academic partnerships build respect. Through initiatives where faculty work with executives to share and address today's problems in the classroom with students, partnerships provide renewed relevant energy in the classroom and graduates who are very attuned to the needs of industry.
Evo: What are the most significant challenges innovative business school leaders can expect to face when trying to move their institutions in a new direction?
KF: As in any industry, the biggest roadblock is resistance to change. Many faculty are very comfortable teaching in a mode that they have always done—the "sage on the stage" using time-worn curricula. We must continue efforts to make a compelling case for change with faculty, provide appropriate incentives and recognize accomplishments in embracing new educational models. The very future of the university and college education model that has been in place for hundreds of years is at stake.
Author Perspective: Administrator
You Might Also Like