Reaching and Serving New Student Demographics: Berklee's Strategic Approach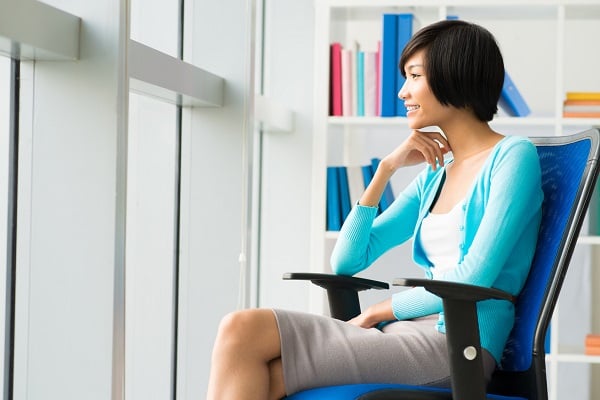 Berklee College of Music's Vision for 2025 states in part that, "as the preeminent institute of contemporary music, Berklee will transform music education and enhance the power of music to better our world. … Berklee will forge new connections among art forms, musical cultures, technologies, and institutions, creating a dynamic global network that fosters innovation, collaboration, and community."
It is this vision that guides the institution and its strategies for continuing to serve new student demographics. That perspective is not new for us. Berklee was founded in 1945 on the principle that the best way to prepare students for careers in music is through the study and practice of contemporary music, which at that time was jazz.
For more than half a century, Berklee has evolved to reflect the state of the art of music and the music business, leading the way with the world's first baccalaureate studies in jazz, rock, electric guitar, film scoring, songwriting, turntabling, electronic production, sound design, and more than a dozen other genres and fields of study. The college has also embraced providing instruction and curriculum for unique instruments, such banjo, mandolin, and oud, which allows students with atypical musical and cultural backgrounds to pursue a formal music education.
Several strategic initiatives underlie and are vital to Berklee's efforts to reach and serve new student demographics with contemporary music education.
Global Initiatives
Several global initiatives underlie Berklee's strategic efforts to reach and serve new student demographics with contemporary music education. They expand the reach of contemporary music education through engagement of other cultures and discovering new musical ideas through Berklee's method.
The Berklee Valencia campus in Spain features masters degrees in four areas, providing opportunities for students to explore the rich musical traditions of Mediterranean cultures and build careers with a global focus. The Berklee India Exchange draws on, celebrates, and shares the rich and multidimensional heritage and global power of Indian music, as well as its modern incarnations, through artist residencies, clinics, musical collaborations, and performances. The Berklee Latino Program offers students an opportunity to explore the essence of Latin music in performance, songwriting, and music production. The program is taught in Spanish and allows students to take their knowledge of Latin music to the next level. Berklee and the government of the African nation of Gabon are collaborating to create the African Music Institute, a pan-African music school in the capital city of Libreville. Focused on contemporary popular music, traditional African music, and African dance, the endeavor creates a more affordable path for 300 African students to eventually study at Berklee's Boston campus.
Applying a large-scale, global approach, Berklee conducts auditions in 66 cities in the US and around the world that allows the college to connect directly with talented students from over 100 countries who continually enhance the breadth of the cultural and musical influences at the school. 31 percent of Berklee's 4,400 students are international.
The Berklee International Network (BIN), consisting of 19 partner institutions in 18 countries, enriches the college's global reach by establishing direct connections to the music industry and music education institutions around the world. 17 of the BIN institutions around the world maintain agreements with Berklee that allow students to take two years of Berklee-designed courses at that institution and transfer to Berklee in Boston to complete the final two years of studies and earn a Berklee degree.
The Berklee Global Jazz Institute is a performance program designed to foster creativity and musicianship through various musical disciplines, with pianist and composer Danilo Pérez as its artistic director. The BGJI provides a comprehensive contemporary music environment where students are given opportunities to explore their creativity to the highest level possible, advance the power of music as a tool for the betterment of society, and connect musical creative thinking with the natural environment.
The Berklee on the Road programs offer the opportunity for students to experience Berklee-style classes, ensembles, workshops, jam sessions, special events, panel discussions, and live performances, typically over a three- to five-day period closer to home. The programs are presented on a regular basis in China; São Paulo, Brazil; Santo Domingo, Dominican Republic; Cape Verde; Puerto Rico; Umbria, Italy and Los Angeles, as well as through the Berklee India Exchange and Berklee Latino programs.
Online Courses
Berklee Online is the online extension school of Berklee College of Music, delivering access to Berklee's acclaimed curriculum from anywhere in the world. Berklee Online's award-winning online courses, multi-course certificate programs, and Bachelor of Professional Studies degree are accredited and taught by the college's world-renowned faculty, providing lifelong learning opportunities to people interested in music and working in the music industry.
Berklee Online students come from over 130 countries around the world and include underserved populations. Although bonded by a shared love of music, their backgrounds and ages are diverse. Recent students include members of Dave Matthews Band, Nine Inch Nails, Sugarland, and Karmin; producers running major recording studios; executives at industry leading technology and business firms; and many more.
Berklee Online offerings this year are expected to encompass about 11,000 students and close to one million students via MOOCs.
Berklee City Music Network
This nonprofit education program harnesses the energy of contemporary music to reach underserved 4th to 12th graders in Boston and nationally in more than 40 other U.S. cities. Students are set up for success through year-round instruction, expert faculty, individualized mentoring, and a comprehensive curriculum.
A component of the curriculum features the Berklee PULSE® Music Method System. PULSE (Pre-University Learning System Experience) is a collection of online lessons and materials that support classroom instruction as well as a way to have access to professionally trained instructors. PULSE is offered to students and teachers who are part of the Berklee City Music Network and Amp Up NYC Initiative. The system focuses on musical styles that originate in American popular culture and emphasizes theoretical understanding, instrumental technique, and an awareness of historical context. The PULSE song library includes compositions from a wide variety of popular music genres – from jazz greats, like Miles Davis, to pop icons, such as Michael Jackson. In addition to student education, PULSE offers teacher resources such as lessons, tips, and sheet music to download for their upcoming instruction, ensembles and private lessons.
Berklee and The Boston Conservatory Merger
In December 2015, Berklee College of Music and The Boston Conservatory agreed to merge institutions to create a visionary response to the rapidly evolving needs of tomorrow's artists. The combined institutions will produce a dynamic and comprehensive program for music, dance, and theater education and offer an extraordinary educational experience and career preparation for 21st-century students on which to build the foundation of their life's work.
Talented musicians are everywhere and Berklee takes great satisfaction in continually seeking out, reaching for, and serving these students who bring new approaches to creativity, the diversity of musical perspectives, and entrepreneurial spirit to the college. We remain focused in our belief that students of different cultures and experiences can come together to define the musical opportunities of the future and we are very proud of being able to support their efforts and pursuits.
Author Perspective: Administrator
You Might Also Like