Programming for the Corporate Market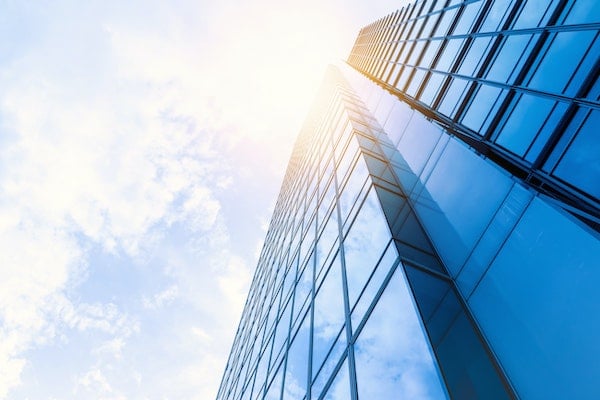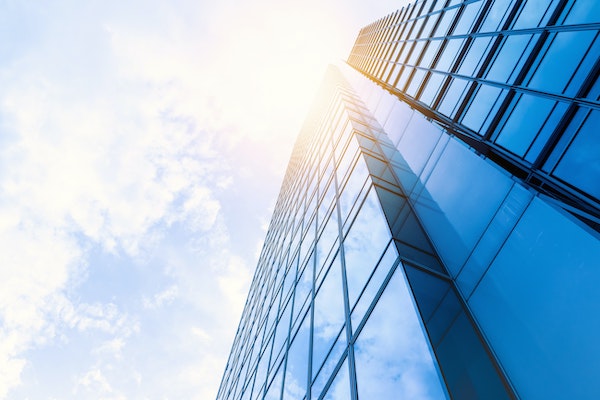 With the need for adult workers to upskill and reskill, many learners question whether a college degree is still worth the investment. In analyzing their current degree programs, institutions can begin to recognize what is still relevant and what can be upgraded to make degree programming more appealing to the modern learner. National University found a way to do this by launching a new online MBA program that combines traditional MBA curriculum with leadership training that's been used by two-thirds of the Fortune 1000. In this interview, Gangaram Singh discusses the value of this new programming, how to engage students outside the classroom, and how institutions can develop partnerships with employers.
The EvoLLLution (Evo): In developing your MBA program, you've integrated these kinds of Fortune 1000 leadership training best practices. Why was it valuable to integrate those leadership training pieces directly into the program?
Gangaram Singh (GS): National University specializes in serving working adult learners—often busy professionals looking to upskill to earn a promotion or switch careers. Traditional university leadership programs approach the topic from a theoretical position, but there's increasing emphasis on equipping students with the necessary skills to function in the workplace. In designing this program, we wanted to ensure students acquire practical experiences they could carry into the workplace on day one.
The Center for Creative Leadership was the ideal partner because they are recognized worldwide for the practical application of leadership training in the workplace—their reach with major corporations is evidence of their success. Their curriculum focuses not only on the binary relationships among and between leaders, employees and organizational goals, but they also focus on taking the complexity out of these dynamics to help leaders achieve outcomes. In other words, how do you, as a group or collective, determine the direction of the organization? How do the pieces of the organization fit together? How can individuals commit to the goals of the organization? That's the backbone of this new MBA curriculum we've created, and it's designed to empower aspiring leaders with the real-world skills they require to put theoretical knowledge and technical skills in the context of complex organizations and human systems.
Through our collaboration with the Center for Creative Leadership, we have integrated a new dimension of leadership training directly into the traditional MBA curriculum. It's the first time that the Center has worked with a university to infuse its evidence-based leadership training into an MBA program. It focuses not just on the theories of management and technical training but the sort of real-world, and often higher order, skills that help set the direction, alignment and commitment. This allows learners enrolled in the program to demonstrate leadership, not just talk about it, which is a unique feature of this work.
Evo: Knowing that your audience was going to be working professionals and adults, how did the design of the program differ from something that you'd offer to more traditional learners?
GS: We took the andragogy—the practice and theory of teaching adult learners—into deep consideration when designing the program. We didn't want to create another generic MBA program, but instead a unique educational experience that would be tightly aligned with the leadership expectations and requirements that leaders encounter in the workforce. In many ways, that looks very different than some of the more traditional counterparts to this model, which emphasize a core curriculum of management and business fundamentals but sometimes overlook more complex questions around the management of people, systems, and relationships.
First, we created multiple pathways to meet learner needs. The online program is rich with asynchronous interaction, meaning that students engage. But the Center for Creative Leadership is particularly well-known for its in-person sessions and retreats, so it was acutely important for us to partner with them to recreate that in the online context. We worked closely with them to convert their effective on-site sessions into asynchronous interactions for students who were interested.
Second, we disaggregated the MBA curriculum, which is typically structured around courses that are aggregated into programs and degrees. That model has certain advantages in terms of standardization and efficiency, but it can also give short shrift to the discrete skills and competencies that learners develop throughout the program.
We disaggregated the content, even in areas like finance and marketing, into practical competencies. During each quarter of the MBA, there are a certain number of units dedicated to the practice of leadership. As students master them, they receive a microcredential. This means that by the end of the program, not only do they walk away with a degree, but they also collect a series of competency-based credentials that can be used at any time and help to demonstrate the deeper learning and mastery students experience in the program.
Third, we used a carousel model, which allows students to start and complete the program at any time rather than being tethered to a particular cohort of students. While many adult and professional education programs feature flexible start times, we wanted to take it even further. We also recognize and reward prior learning. If, for example, a student had previously completed any of the Center for Creative Leadership's programs, we assess those students and offer a for-credit microcredential rather than asking them to repeat coursework.
Finally, we created a network for program participants. To a large extent, the signature of any MBA program is its network, but that experience needed to look different for more experienced working adults studying completely online. So, we've recreated that experience by developing new ways for participants to meet others in their cohort and interact with professionals from organizations around the world who belong to the extended network built by National University and the Center for Creative Leadership.
Evo: What's being done outside the classroom to make sure that students are being engaged, and what more could be done?
GS: This is a critical area of focus for National University, codified through an educational model that we call precision education. It's a new theory of adult education that we are pioneering and using as an operational strategy. It includes three defining features: assessment-led adaptive instruction, holistic student support, and competency-based credentialing.
Newly enrolled students complete a diagnostic assessment. We ask students which areas they need support and what resources they've turned to for support in the past, whether academic, non-academic, financial, wellness or career resources. We then use a process built on what we call goal-setting theory to build self-efficacy and keep learners engaged throughout the process.
Through this diagnostic assessment, we're able to develop a clearer picture of the areas in which students may need support, and we tune that instrument to the practical realities that our students face every day—from family caregiving to full- or part-time work to military service. If our students tell us they have a family or that they serve in the military, for example, we build in support services, resources, and course recommendations to ensure their individual needs are met.
We customize this plan to put each individual on a path to success. That may mean taking into account, for example, food insecurity, financial insecurity, mental health issues, and audit challenges. And we're able then to deploy specific support for a particular situation.
We've moved away from relying on generic support systems, such as advising or orientation programs, which are helpful but lack the targeted support that our students so often need. By deploying these three integrated—and adaptive—supports, we keep you engaged both in and out of the classroom.
This is another unique feature of National University, introduced to us by Dr. David Andrews, our current university president. President Andrews came from Johns Hopkins, where he was the dean of the School of Education, the number one school of education. But even before then, he was trained by developmental psychologist Albert Bandura, who was a pioneering researcher in the field of self-efficacy theory, which has to do with how humans perceive their own ability to affect the world around them, overcome obstacles, and achieve their goals and needs. It's been a major driver and inspiration for us as we look to find new ways to integrate positive social and behavioral support throughout the student experience.
Evo: How does the MBA model and this MBA program fit into the existing corporate training and education portfolio National University is known for?
GS: We use a collaborative and customized model. We don't want to sell adult learners on a generic approach to the MBA or another type of educational offering, but instead we sit down (virtually!) to understand their objectives and needs. We're working with the Center to co-create MBA modules that have a specific impact that aligns with learners' needs—instead of the rigid requirements and core curriculum of the traditional MBA. We have disaggregated the underlying course content from the MBA and reorganized it around skills and competencies, awarding credentials for each of those competencies in a way that incorporates the best of corporate training and professional development theory. After you have generated a pool of aggregated content, you can go back and reaggregate it in a particular situation, working with a partner. That's the whole concept of mass customization.
Evo: What does it take for a university to stand out to employers as an involved and engaged educational partner?
GS: You have to think carefully about the employer and what they're trying to do for their employees. They're trying, at the end of the day, to get people to participate either in an education or a particular learning opportunity. So, they're trying to turn non-participants into participants, and they're trying to engage us as an institution to do that. One thing that prevents an employee from participating in any learning opportunity is the belief that they don't have the base skillset to start. So, for this MBA, we have to be able to reassure somebody who has failed the GMAT before that it's just one predictor of success. You're going to start at a different stage than someone with a high score on the GMAT, but that doesn't rule you out.
We also have to stop looking at what makes people unsuccessful or what prevents somebody from getting an education and focus on what will allow them to thrive in an educational environment. I want the concept of a risk factor to go away; I want to talk about strength factors. We need to build individuals up, not tear them down.
Cost is also important. You have to be able to tell people how they will pay for education. If their employer will pay for it, then that reduces the cost. Access is important, and we must remove the barriers. It is a one-year program, at roughly $19,000.
Evo: Is there anything you'd like to add about the work that you're doing in this particular space to support working professionals and adults?
GS: I grew up as a member of the Indian community in the South American country of Guyana in a fishing village. In an immigrant community and in a country with high poverty rates that nearly half of the country today faces, I saw firsthand the power of education. What inspires me is finding new ways to empower people through education because this is how you equalize a playing field.
Higher education institutions, to a large degree, too often see adult learners as a source of income or in the context of a set of fringe programs. National University doesn't do that. We see an educational opportunity for you, and we want to empower you to take it.
As Dr. Andrews often says, "Our goal isn't to sort students; we serve them," and that's the big idea that continues to motivate me to do this work. A lot of higher education institutions sort and set admissions criteria. It's a difficult conversation, but the selective model is in many ways elitist—and a vestige of a very different time in our culture, society, and economy—that our country still grapples with today.
This is what keeps me up at night, but it's also what keeps me going. We want to make sure we deliver a high-quality university education to anybody who wants one. We're not going to ever quit on you. We know education has generational impacts. And our students—60% of whom are from underserved communities—constantly tell us they are changing lives, not only theirs but those of generations to come. And that's what I like about what we do as a nonprofit institution—go beyond the call of duty to not just deliver a course or degree but to actually personalize the experience.
This interview was edited for length and clarity.
Disclaimer: Embedded links in articles don't represent author endorsement, but aim to provide readers with additional context and service.
Author Perspective: Administrator
You Might Also Like