Continual Improvement is Key to Success: Three Factors to Making it Part of Your Institutional Culture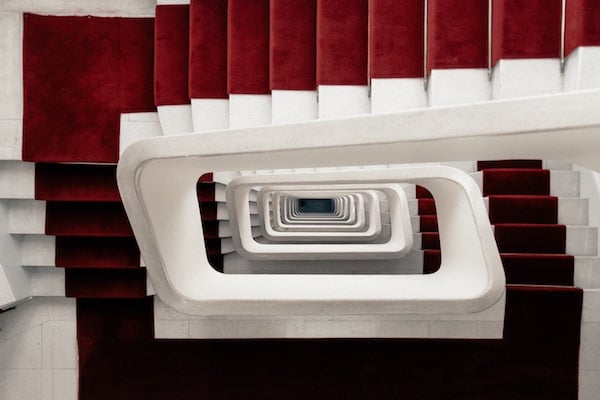 In today's higher education environment of declining enrollments and only half of entering students actually completing their programs, institutions that seek to be viable in the long run must be clearly focused on student success. That success should be mission-driven—with the mission embedded in organizational culture—to ensure constant focus on students and their current and future performance towards reaching their academic goals.
For student success, factors such as retention, academic achievement and re-engagement, premises and processes must be monitored, but more importantly, frequently challenged and continually improved, to ensure they are meeting changing student demographics and dynamic needs. By leveraging internal expertise, institutions must determine which data to actively and objectively solicit, evaluate it to set and track progress towards specific and measurable goals, and then work to make continual adjustments to improve that data.
At CSU-Global, we work to increase student success through this data-driven approach by utilizing metrics that include retention, learning outcome achievement, certificate and degree completion, course and faculty satisfaction, and the value of our university's credentials in the workplace. Since 2008, we've grown and achieved our mission of providing high-quality, affordable and career-relevant education by continually revising our programs and incorporating small-scale experiments to pilot new concepts and ideas. To holistically devise and evaluate the impacts of those experiments, we've assembled intradepartmental task forces and committees who meet, examine and work to improve results of decisions and activities. Our partnerships with leading organizations also serve to provide the external expertise, research and technologies we need to further advance the services and support for our students.
These approaches to improvement weren't put into place overnight, but CSU-Global has fostered a culture of continual and measurable improvement where taking risks that lead to failure are viewed to be equally valuable as successes. We have learned that three of the fundamental factors in this that must be embraced are assessment, transparency and collaboration.
Assessment: Because every staff and faculty member plays a role in the organization's evolution, each should be involved in assessment. Whether these assessments entail self-evaluations, creation of dashboards and reports for team-goal achievement, or the completion of post-project surveys, the success of each part of each process, as well as the overall success of each department, can be evaluated from every angle. This feedback, no matter how minimal, should be taken as crucial to leadership's understanding of what is and what is not working in the institution.
Transparency: Assessment results should be shared—frequently and liberally—with stakeholders across the institution. The transparency and availability of performance data in mission-critical areas serves a key function in today's higher education environment: to intentionally welcome each individual—regardless of their specific role or duties—to challenge the status quo and share ideas for improvements. This environment is often referred to as a "culture of inquiry" and is more and more frequently embraced by businesses looking to encourage innovation and create competitive advantages.
Collaboration: Through cross-functional analysis, problem solving and teamwork, the number of ideas for improvement and more creative concepts for achieving goals generally are greater and achieve higher performance. It is crucial, when developing a culture of inquiry, to source assessments from every role—faculty to administrative personnel of all levels—to glean a wide spectrum of potential influencing factors, risks and pitfalls an institution might face. There is however a balance that must be struck in order to maintain engagement in the collaborative process as well as overall productivity (i.e. avoiding too many non-action-oriented meetings), but rarely in our experience has any impactful improvement been realized without extensive collaboration.
As institutional leaders, we must stay grounded in the realities of modern student success, and work from the premise that processes and systems that are effective today might not be equally effective next year. While tools and processes can provide structure, the incorporation of the three fundamental factors can help create a culture of continual improvement as they guide individual mindsets and commitment to a shared goal.
For example, CSU-Global recently took the steps to further ensure that we are continuing to align our daily actions with our student, faculty and staff needs, through the development of specific service standards. The tenets of trustworthiness, care and clarity were identified as the epitome of our university mission and values. They will directly impact our culture of continual improvement by providing a lens from which to view and evaluate all our activities and decisions. It is intended to have a meaningful effect on engagement of employees and instructors as effective contributors and influential leaders in our fast-paced and always-evolving institution.
Under clear expectations and an organizational culture that champions continual improvement, faculty and staff are empowered to provide their individual insights and expertise towards change. When that happens, measureable impact to mission achievement can be realized, no matter what challenges are presented by the environment and our future.
Author Perspective: Administrator
You Might Also Like