Building Experience into the Curriculum So Students Learn How to Learn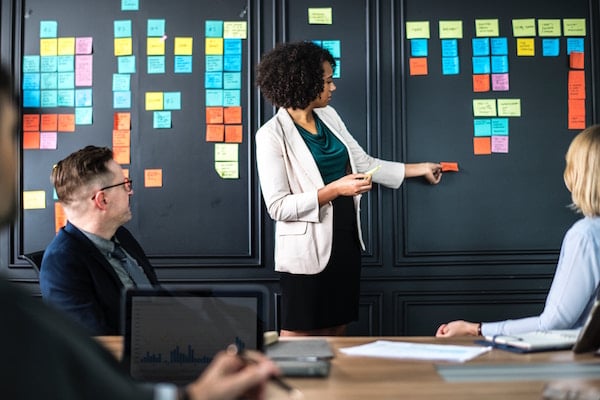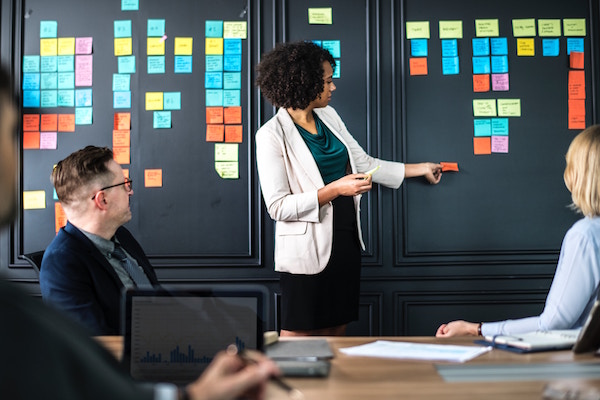 As the world of work—and the expectations placed on employees—continues to change rapidly, the role of postsecondary institutions must evolve at the same speed. It's no longer possible to give students specific skills that will serve them for their entire career, because, as David Hollander notes, certain careers will be drastically different, if not obsolete, in a matter of years. Rather, colleges and universities must find ways to teach students how to learn and set them up for a successful career supported by lifelong education.
In this interview, David Hollander reflects on how this work is being undertaken at New York University's School of Professional Studies (NYU-SPS), where NYU-SPS Real World invites business leaders to bring real-world problems into the classroom and asks students to solve them. In this interview, Hollander reflects on Real World and shares his thoughts on how he sees the approach evolving over time.
The EvoLLLution (Evo): What was the impetus behind launching Real World?
David Hollander (DH): The future of higher education—particularly applied professional higher education—is not so much about degrees that pile on content for a specific field relating to specific careers. Fields and careers of today will likely be obsolete or completely different tomorrow.
We must prepare students for jobs that haven't been invented yet. Learning about a profession helps a little, but learning how to learn prepares you for everything to come.
The only way you get that is by being thrown into real-world projects, with real people and real consequences. In the real world, there is no answer key. In the real world, so-called soft skills—cross-collaboration, leadership, interpersonal communication abilities, empathy, problem-solving skills, critical thinking, strategic thinking, a multidisciplinary approach and the ability to learn new things—are what lead to success and leadership.
Evo: What does it take to get employers on board with the program model?
DH: You explain it to them once and the response is uniformly the same: "I wish they offered this when I was in school."
Evo: How do you explain the program to employers?
DH: I do it face to face. I ask them what's going on with their business. Then I explain to them how not only will the student's ideas help solve problems, but that the employers will get a 14-week close-up view of students' high-level thinking. Unlike an internship, where students are often the lowest priority on someone's to-do list, employers in this class get to vet students' real brains. And it leads to job offers. It's the absolute best talent incubation—the best interview you could imagine. It's also a wonderful positioning opportunity for the organization.
Evo: What are some of the roadblocks you encounter with employer partners?
DH: Honestly, I have more supply than demand. But some organizations just can't spare any investment of time. I understand that. Often, that changes year to year.
Evo: How do employer partners and NYU-SPS balance responsibility for student learning?
DH: We have an instructor who is with the students every week. The organization shows up a few designated times and often provides experiential opportunities to engage with their people, events, and other assets in order for students to research their solutions.
Evo: Why has this kind of experiential learning been so difficult for adults and professional education students to access in the past?
DH: Entrenched bureaucratic power, academic silos and vested interest in the structural status quo all work to squelch innovation. It's an age-old challenge.
Evo: How did you overcome these obstacles?
DH: I point to the fact that students overwhelmingly love these courses. I point to the fact that faculty really want to teach these courses. I point to the fact that external organizations find great benefit in these courses. Failing those things, I take inspiration from a parable I call, "The Last Righteous Man in Sodom."
"One day a righteous man came to Sodom. He knew what Sodom was. He thought he could change things. So every day the man would awaken, walk the streets and preach righteousness amongst the sin and injustice. And every day the people of Sodom would curse him, spit at him, pelt him with rotten fruit. No matter. The next day and every day, the man would arise, like the day before, and walk the streets again, preaching righteousness. And each day, like the day before it, people would jeer at him, hurl garbage at him, throw mud. This went on every day, day after day. One morning, a little boy approached. 'Old man,' said the boy. 'Why do you walk the streets preaching righteousness every day? Can't you see that you won't change them?' The man answered, 'Little boy, I realized long ago I cannot change them.' He smiled, faintly, and said, 'I do it so they won't change me.'"
Evo: From the institutional perspective, how do you expect NYU-SPS to benefit from offering this program over the short and long term?
DH: Our students will become more and more attractive to employers, because the employers will see them directly and clearly through these partnerships, and because we have a growing reputation for producing the kinds of brains needed in today's world.
Evo: How do you hope to see Real World evolve over the next five years?
DH: We plan to scale within NYU-SPS by offering more courses to more of our students. And ideally, SPS Real World will become a crown jewel offering for any student at NYU looking for bona fide preparedness for life after the institution.
This interview has been edited for length and clarity.
Author Perspective: Administrator
You Might Also Like