Unconditionally Yours … Or Not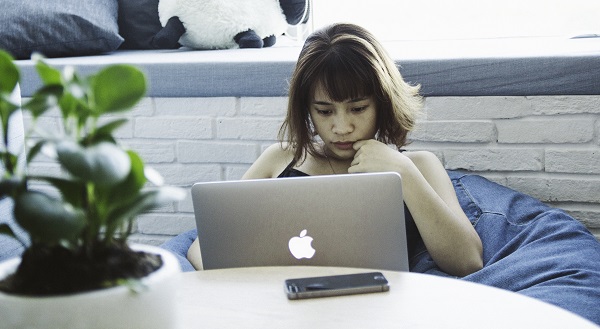 Over two years ago, the Department of Homeland Security (DHS) introduced a proposed change in the way U.S. colleges and universities issue I-20s for students who would need additional English language support before beginning an academic degree program. After the initial proposed ruling was announced, the typical comment period was followed by the standard bureaucratic glacial creep that stretched on for months before the hammer came down, without any real notice.
All at once, in July this year, SEVIS (Student Exchange Visitor Information System) made it impossible to select "Yes" when answering the question "Is English proficiency required by the school?" while at the same time selecting "No" to the question "Does the student have the required English proficiency?" for a student who would need a period of English language training before beginning their full degree program.
This SEVP policy guidance (S13.2) not only impacts all future initial I-20s, but also I-20s issued previously that ran afoul of this new interpretation of the policy, under potential penalty of not being recertified next time round by the Student and Exchange Visitor Program (SEVP).
As a result, these students who might be first attending an Intensive English Program (IEP) on that campus would only be able to receive an initial I-20 for that English language training even if academically admitted to their intended degree program. In effect, this change ruled out entirely the common practice of conditional admissions I-20s whereby an institution had admitted the student to an academic degree program, on the condition that they spend one, two or more semesters in an intensive English language program first.
What Do the Regulations Say?
To be clear (as is possible with arcane immigration regulations in dire need of an overhaul), the regulation reads as follows:
8CFR 214.3(k) Issuance of Certificate of Eligibility. A DSO of an SEVP-certified school must sign any completed Form I-20 issued for either a prospective or continuing student or a dependent. A Form I-20 issued by a certified school system must state which school within the system the student will attend. Only a DSO of an SEVP-certified school may issue a Form I-20 to a prospective student and his or her dependents, and only after the following conditions are met: ….
(3) The appropriate school authority has determined that the prospective student's qualifications meet all standards for admission (bolded by author)
A blog post published by SEVP on this issue in August, when the SEVP Policy Guidance (S13.2) took effect, claimed that "this regulation was in effect before SEVP published this final guidance." This might be true in theory, but certainly not in practice.
The rub, it seems, is over the interpretation of "all standards for admission" and how English language ability has gotten inserted into the mix as the make-or-break standard. Based on the SEVP interpretation of the regulation (in SEVP Policy Guidance S13.1), colleges and universities no longer are the sole arbiters of admissibility to their academic degree programs. That may come as a shock to some.
So if an institution determines a student is admitted on a probationary basis due to some poor grades in some courses, would that mean that all standards for admission had been met in SEVP's eyes? This insertion onto grounds that are so outside the scope of government's ability and purview is troubling to say the least. SEVP is now determining what constitutes "all standards for admission"—not institutions.
Impact On Institutional IEPs versus Third-Party Providers
Colleagues at institutions who do not have an institutional IEP on campus claim this is no big deal, and that they've had this issue forever, i.e. the third party IEP doing the initial I-20 for English language training and then completing a separate initial I-20 for those students for years after those students complete their IEP requirements. I get that, it's clear.
But for those institutions with IEPs attached—where decisions to conditionally admit students to academic degree programs are made in conjunction with admissions offices, departments, and IEP staff who evaluate individual prospects ability to succeed in a given program—their autonomy has been usurped. SEVP has now said that for purposes of issuing an I-20, institutions no longer have that ability to issue one initial I-20 to the student for the program to which they've been academically admitted. Some may say, this is no big deal, it's just some extra hoops that students have to jump through in order to pursue their educational dreams in our country.
Is it really no big deal?
Implications for Students Visa Interviews
When this ruling/policy guidance came down in July, the questions were asked of DHS representatives as to whether consular officers at U.S. embassies and consulates around the world (under the auspices of the U.S. Department of State) were connected. Anyone who has had dealings with different federal government agencies that overlap on certain areas of responsibility can attest to the very real complication that changes in policy don't often get communicated effectively, if at all.
In a meeting with a DHS field rep, who works with institutions in the area, the question was posed: Has there been any communication with State Department to their consular officers in the field about this new enforced policy change?
The answer was clearly none that he was aware of, but that there is a working group between DHS and State that meets regularly and probably discusses these matters.
International admissions professionals know how difficult it is for students who apply for visas in certain countries to secure them, especially for English language only I-20s. Conditional admission I-20s at least gave students in those circumstances a fighting chance to make it here. Both DHS and State Department officials will rightly fall back on the regs which clearly do allow for students to be admitted for English language programs only, but the reality for many schools isn't quite as rosy. For example, would a student who has a conditional admissions letter from their intended university to begin a degree program preceded by a period of English language training, but only an I-20 for English language training not raise red flags for consular officers unaware of the change in policy? Would not these same frontline staff (often in their first foreign service post), who only a week earlier may have seen a conditional admission letter and conditional I-20 from the same institution, are not going to smell something fishy? Is it any coincidence that many colleagues have been anecdotally reporting problems with visa denials in certain countries (e.g. India and Nepal)?
The timing of this enforced change, in mid-July at the height of student visa processing around the globe for fall intakes, could not have been worse.
The Law of Unintended Consequences
Even if all of the above doesn't make sense, but can be accepted as the new reality, the fun doesn't stop there. The implications of this new change for students who have run the gauntlet successfully and entered the U.S. to begin their programs are likely still yet to be felt, but have potential negative consequences on two levels—length of visas issued overseas and duration of state ID/driver's licenses. In some countries without established reciprocity agreements with the U.S. on the duration of visas to be issued, there may be limits on how long a student visa will be issued, and that may be determined by the program length on the student's initial I-20. So, the potential exists that a student on an English language-only I-20 for a semester or year, may only get a visa issued for that initial program length, not the potential four-year undergraduate program to which they were conditionally admitted. As a result, if the student in this circumstance has to go home after a semester or year (after the initial visa expires) for a family visit, an extra visit to the U.S. consulate would be required with a new I-20 for their degree program. Depending on the wait times and processing times for student visas at that particular time of year, students would need to plan very carefully to ensure they'd be able to get everything sorted in time to get back before the next academic term began. Unnecessary headaches really.
A further, unsurprising development with this change impacts international students in U.S. states with rather unhelpful departments/bureaus of motor vehicles, like here in Ohio, where state IDs and driver's licenses are only issued for international students up until the program end date on their I-20s. Of course, these states set their own policies in this regard, completely outside of any changes that federal officials make to the necessary documents students must present for state level services. Are these changes communicated or even thought of being communicated from the federal level to the states? Doesn't even register on the radar as important.
What's Next?
Of course this recent change is not the first example of policy/procedural alterations from DHS or State Department that have wrought unintended consequences for new international students across the nation. Typically, without fail, students and their advocates (the international student offices on campus) have grappled with various state and federal agencies whenever new changes to non-immigrant student regulations have been introduced; see also: getting social security numbers, electronic I-94 introduction, and other tasks colleagues around the nation could chime in on. These are Sisyphean tasks that international student offices and their students have regularly, but do they have to be?
Author Perspective: Administrator
You Might Also Like