Success in the Customized Training Space Relies on Reputation and Customer Experience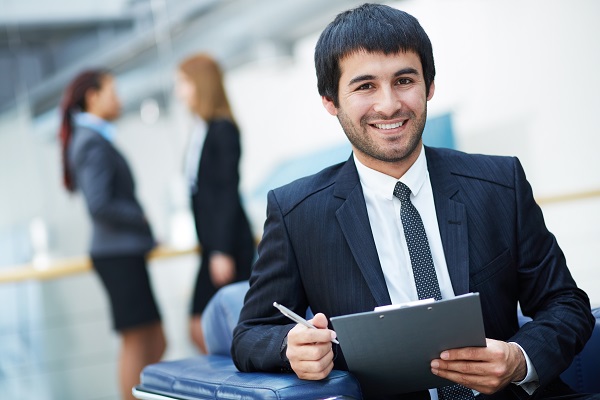 The customized training marketplace, in the common parlance, is not for the weak of heart. Through it's an incredibly lucrative space with billions of dollars in annual employer spending, there are numerous competitors from across the higher education spectrum and the private sector all seeking out an edge. Success, then, relies on an institution's capacity to stand above the crowd and to maintain its position. In this interview, Elizabeth Scott discusses some of the factors that can help an institution stand out and shares her thoughts on the importance of customer experience when it comes to succeeding in this marketplace.
The EvoLLLution (Evo): In the customized training space, how much competition do universities face from non-academic training providers?
Elizabeth Scott (ES): As long as there has been training, there has been competition from other training providers. The goal really isn't to be concerned that there is competition; the goal is to be the best at what you offer.
We realize that every time a potential client calls to see what type of training we offer they will have most likely called other providers asking the same questions. It is our job to ensure the first interaction with our university is a good and that we follow through with what we promise we are going to do.
Evo: What are the competitive advantages that proprietary, non-academic providers have over colleges and universities?
ES: Probably the biggest advantage is the ability to turn things around quickly. There may not be as many levels of approvals and there is most likely easier access to facilitators especially for proprietary providers.
Evo: In general, what are the competitive advantages that higher education institutions have over non-academic providers?
ES: The biggest competitive advantage is the ability to provide learning that may include certification. Higher education programming typically is packaged in certificates and/or programs that have been pre-approved for delivery. Sometimes it is the ability to rearrange a certificate program to fit with an organization's need that makes a university or college the ideal choice.
The other competitive advantage is reputation. Most higher education institutions are sought out as a result of their reputation for delivering high quality education with great results.
Evo: In this crowded marketplace, what does it take for a university to really stand out?
ES: For a University to stand out in the corporate training space, they must:
Deliver what they say they will
Provide the best possible service
Recognize that learning is based on sound adult learning principles and is not a one-time event
Provide the best possible facilitator for the topic
Recognize there must be a transfer of learning for the training to be successful
Ensure that all stakeholders meet and agree to objectives prior to delivering the training
Ask the right questions at the beginning
Know what success looks like for each client and work to attain that
Follow up to ensure the training met the objectives
Evo: Given the unique demands on customized training providers, what are some of the biggest differences between managing a customized education division and managing a more traditional education unit?
ES: There are some significant differences between the two. The first difference is recognizing that learning in the corporate training space requires us to spend time understanding what learning organizations are looking for. 
Then, we must create programs that can be offered (either whole or in part) within organizations that truly relate to competencies and organizational development.
Finally, it's critical that we develop a resource bank of facilitators who we can work with. These facilitators are experts in their field, have great practical experience and understand the corporate training environment rather than relying on faculty who are both instructors and researchers.
For our institution specifically, the three factors we find most important are:
Recognize the role a university plays in the corporate training space—offer the highest quality learning experience based on sound adult learning principles.
Develop strong relationships with your clients, all stakeholders involved and the community. Your reputation is what people come back for.
Provide the best possible service by being part of the offering. It is not simply offering a training session—it is understanding the client's needs, working with the facilitator and sponsor to ensure you meet the needs and then following up to see that you met the needs. It truly is account management with a personal touch.
This interview has been edited for length.
You Might Also Like