Partnerships Lead to Student Success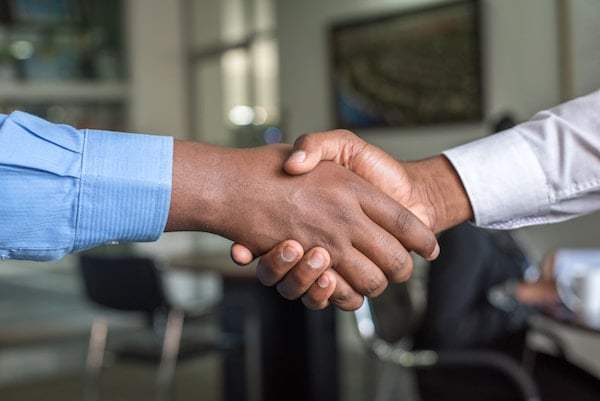 In a world where technology influences nearly every aspect of our life's work, it is imperative that we educate through a perspective of technology and innovation.
Gateway Technical College was founded in 1911 with a mission focused on preparing youth and adults for emerging careers in a changing economy. Today, like in 1911, Gateway is preparing students for the next economy.
One well-known example is Foxconn's recent announcement to develop a 22 million-square-foot liquid crystal glass production fabrication and consumer electronics assembly facility one mile from Gateway's SC Johnson integrated Manufacturing & Engineering (iMET) Center.
Foxconn is a Taiwanese-based company employing more than 1.2 million people. The new facility to be built in Mount Pleasant, Wisconsin, is estimated to cost $10 billion and employ 13,000 people. As stated by Foxconn representatives during the site selection announcement, this new facility is the beginning of an ecosystem of technological change that will improve human capabilities. Foxconn's 8G 5K Smart Glass will change the consumer product industry, aviation and transportation industry and advance the medical industry beyond current human capabilities.
To prepare for such a transition, Gateway has been leading a consortium of two- and four-year colleges and universities in the development of curriculum and degrees centered on smart technologies and Industry 4.0 protocol.
Industry 4.0—sometimes also referred to as "smart manufacturing"—represents the convergence of the physical world with the cyber world. Using data and machine intelligence, products can be customized in the manufactured process, machines can predict routine maintenance and robots can assess and create efficiencies in the production cycle. Smart technologies such as optical sensors and scanners use data to adapt the product during production, which reduces time, materials and cost to the consumer.
Data sent through machine sensors tells operations and technicians how efficiently the machine is running and which adjustments need to be made to ensure its running at the most efficient level. Smart manufacturing involves automating manufacturing and calls for a new skill set for technicians, engineers and information technology professionals. Big data and the use of data has itself created a multitude of new career pathways for colleges like Gateway.
To better understand this transformation, Gateway has formed partnerships with industries such as Amatrol, FANUC, Rockwell and Foxconn. Forging partnerships with industry is not a new concept for Gateway—in 2006, the college launched the National Coalition of Certification Center (NC3) in partnership with Snap-on Incorporated, Trane Corporation, Fiat Chrysler Automobiles, Greenlee and Dremel to strengthen the talent pipeline for their respective industries. In 2017, more than 100,000 industry certifications were issued and 1,200 college instructors were trained on new technologies related to their area of occupational expertise.
To stay current, colleges must develop partnerships with local industry. The pace of technological innovation is often too fast to develop entirely new programs of study. By integrating new technologies into existing classroom experiences, designing labs that are flexible, adaptable and can support a broad range of technological upgrades, the student experience can stay relevant and align with the job expectations of employers. Gateway's new offerings in Mechatronics, Industrial Internet of Things, Robotics and Data Analytics are all outgrowths of curricula that supported generations of manufacturing skill needs.
With a focus on workforce skills it is evident that Gateway has leveraged industry credentials as a methodology to align graduates with jobs in the local economy. In a 2017 survey, 98 percent of local employers indicated they were pleased with graduates and skill training provided. Embedding industry certifications into degree-based academic programs provides students with sub-degree credentials. Industry certifications are often the first step into a career. They can help secure work-based opportunities learning even before full degree attainment. Students that have both industry-aligned academic degrees along with industry-recognized certifications have built pathways for job attainment and career success.
Today, Gateway has positioned its SC Johnson iMET Center to serve the current and future needs of a changing economy. To build on this success, embedded industry certifications create a consistent dialog with employers and industry associations. Partnerships are more than one dimensional—they move, grow and reshape themselves based on the needs of the supporting partners.
Students and employers have different needs now than they did a decade ago. Therefore, it is our responsibility to provide all students the opportunity to succeed.
Partnerships with industry enhance student success, faculty engagement and employers' skill readiness expectations, and represent a positive community return on investment. Establishing a shared brand with corporations through skill standards and certifications transform the student experience. Curriculum, laboratories and industry credentials exemplify college and career-ready graduates. Our responsibility as leaders in community and technical colleges is to empower students to achieve personal and professional goals for their life's work.
Author Perspective: Administrator
Author Perspective: Community College
You Might Also Like