The Journey to Online: Leveling Up (Part 1)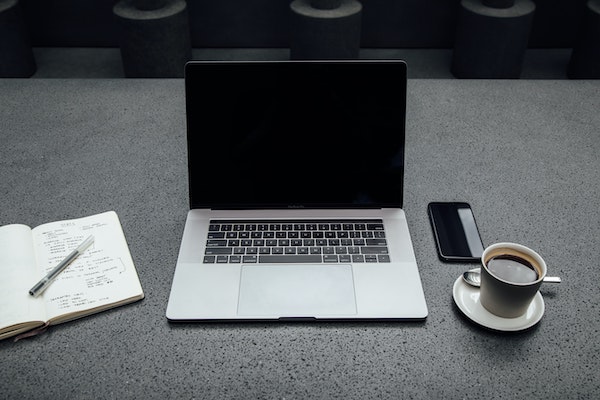 In what seemed like a prescient act, the University of Wisconsin System held a training session on March 3rd for employees on the subject of resiliency. Little did we know that just over a week later would be the last time many of us would step foot in our offices for quite some time. We adapted to our work-from-home model by establishing new routines, defining new ways to communicate remotely, outfitting our makeshift office spaces, and navigating other challenges, such as how to best homeschool our children and/or take care of elderly relatives.
As we've adapted, we at the University of Wisconsin's Extended Campus have maintained a sharp focus on serving our online students. These students enroll in the online courses and degree programs that we create in collaboration with all of the campuses that comprise the University of Wisconsin System. Because of our depth of knowledge in the online realm, we expanded our role during the pandemic to include helping our campus partners as they worked to transition what was left of the spring semester into an online format. Soon after, we focused on providing even more in-depth resources to support faculty in launching fully online courses and additional information on how to best support students learning online. In this first of two articles, we highlight the creation of three courses—planning, developing, and teaching—in which faculty and instructors can self-enroll as they create their online curriculum. In the second article, we showcase the materials created to support students in their online learning.
The creation of the three courses was guided by a series of design best practices. The three key practices—predictable course home and structure, engagement and community building, and course alignment and scaffolding—are briefly summarized below. As higher education systems across the country grapple with similar challenges, we are afforded a wonderful opportunity to share and reflect upon what each of us is doing. What follows isn't an exhaustive list of everything that should be considered when working to raise the level of competency in how best to provide online instruction. Rather, consider it more of an opportunity for reflection. We hope that you'll find ways to share what you've learned as well, so together we can continue creating the wonderful learning experiences that all students deserve.
Predictable course home and structure
One of the potential barriers to online learning is the time required for students to learn new technologies and the ways in which information is organized and presented in an online format. To aid with this, we decided to present all of our materials through the learning management system (LMS) that all UW System faculty, instructors, and students have access to. By using this common LMS tool, we model how to establish a clear "home" for the course.
In addition to recommending a predictable course home, we also provide downloadable templates. These templates can be used to streamline the process of transitioning a course online, and they take the guess work out of creating a meaningful structure. There is great flexibility in how these templates can be used to allow for variety and to support the different instructional aims of individual faculty members.
Engagement and community-building
In an Educause article entitled "What Incoming First-Year Students Want Online Learning to Be", a college professor and his son, a high school senior, surveyed college-bound students experiencing remote learning regarding what they wanted to see in their first semester of college, assuming it remained an online experience. A common theme throughout the article was students' desire to have more engagement opportunities with their teachers online.
This anecdotal evidence reinforces what we at UW Extended Campus already know about how important it is for faculty and instructors to engage with students to build a sense of community. To that aim, the courses we've designed showcase various ways faculty can connect with their students. For example, all faculty are encouraged to create a virtual introduction of themselves in their courses. This sounds simple enough, but when pressed for time or in an unfamiliar environment, examples and reminders of best practice are critical.
Additionally, an important part of engagement and community-building is giving students opportunities to engage with one another, so techniques and resources to encourage student-to-student community-building are also embedded throughout the materials. In light of current events, it is also critically important to create opportunities for students to safely and comfortably share diverse perspectives.
Course alignment and scaffolding
Throughout the three courses, we recommend using the backward design process popularized by Wiggins and McTighe in Understanding by Design and show faculty how to implement it in their coursework. Backward design starts with defining the outcomes of the learning experience (also referred to as goals, objectives, or competencies), then it focuses on how to assess those outcomes. Only after these first two steps are completed do we recommend moving on to defining resources and learning activities. By the time faculty complete the three courses, they should have already created much of what they need to design for their own fully-online course. The backward design process helps to ensure that all course elements are clearly aligned to prevent learner confusion, which is something that can be compounded online.
Finally, we know from research that Vygotsky's scaffolding is a powerful teaching strategy to helps faculty and instructors understand ways in which they can help learners reach new levels of understanding. This is yet another thread woven through the materials. One example of this is the recommended use of rubrics to clearly show students how they will be evaluated on a given assessment.
Leveling up
The website we created that houses the three courses uses the metaphor of a journey to describe what it's like to create an online course. Certainly, we all have been on an interesting journey in higher education as we've worked to adapt to the pandemic's challenges. Many of us yearn for a return to a sense of normalcy. One day there will be a return, but most of us can agree that it won't be back to the old normal; it will be a "new normal," one in which students will show up on campuses to get the face-to-face learning that so many want in their college experience, but it will come imbued with some of the lessons learned from the semesters in flux. That is the silver lining in all of this. Our work has and will continue to promote better learning experiences for all students regardless of medium because many of the best practices for online learning also work well for face-to-face instruction. To all who have worked so hard to provide quality learning experiences during the pandemic, we are with you!
Disclaimer: Embedded links in articles don't represent author endorsement, but aim to provide readers with additional context and service.
Author Perspective: Administrator
You Might Also Like