Learning and Unlearning What It Means to Teach Virtually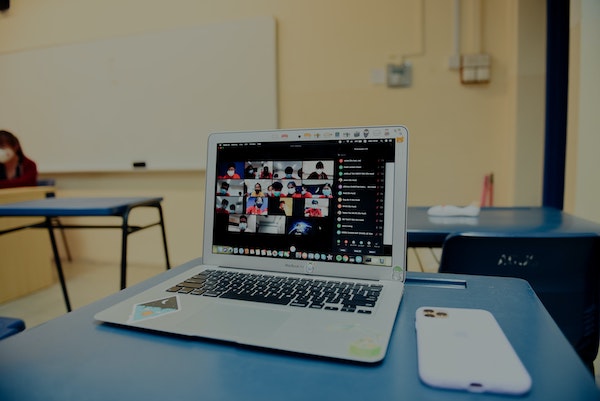 I'll be the first to admit I've always been wary of online education. Although online instruction has evolved in countless ways since the dawn of distance education—the early days of dial-up Internet and Web 1.0—the field still grapples with issues of quality and accessibility. Those concerns lingered as the pandemic brought them to the forefront with a velocity and intensity that still staggers the imagination a year later. At the same time, the events of the past year have also prompted me to rethink some of my assumptions about a field that I had long approached with a healthy degree of skepticism.
As someone who had never been asked to teach online in my 42 years as a clinical researcher and professor, 2020 was—like for so many of us—a professional date with destiny. In the end, it was a revelation.
The last year was without a doubt a period of incredible hardship and challenge for all involved in higher education. But it also gave us occasion to question our innermost beliefs and assumptions about the nature of who we are as scholars and the work that we do as educators.
Skeptics and champions of online education alike can find something to support their case, but one thing is undeniable: Tens of thousands of faculty and millions of students were able to make a largely unplanned and impromptu shift to remote teaching and learning. The transition wasn't without challenges, hang-ups and setbacks, and it came at intense personal cost to so many faculty and leaders in higher education. Yet institutions were able to keep learning going with a remarkable degree of success that few could have predicted, particularly the skeptics, including me.
Because my field of expertise is in public health data and pharmaceutical research trials, my teaching and research specialties were in demand as never before, requiring me to use new and unfamiliar teaching methods that I had approached with such dubiety only months before. During this transition, I have learned how to glance around a room and gauge just how engaged, disconnected or confused my students might be. Teaching a lecture hall worth of students online meant there was no feasible way to see or hear my students. I was no longer teaching inside a classroom but within a silent void. I was robbed of my sense of students as individuals to engage with and as a singular audience to play to. Given the chance to offer advice to others looking to improve their online teaching, I'd recommend a few things.
First, enlist the support of instructional designers. They are the experts in ensuring your course is highly effective. There was little time to prepare during the transition to remote, and I had no choice but to fully—and quickly—dive into the world of online learning. From the get-go, it was apparent that strong instructional design would be critical. Indeed, without a great instructional designer, I would have thrown in the towel long ago. UCLA had already engaged the firm iDesign, and I had the support of an experienced design team to assist me in moving my courses online.
They helped me translate the best of my face-to-face teaching into a digital learning environment. Doing so required embracing a variety of tools and technologies that enhanced rather than supplanted my style of teaching. And the instructional design team showed me how to leverage the power of educational technologies to enhance, not distract from, the student experience.
For example, my lectures make heavy use of traditional blackboards and whiteboards, which work great in a classroom but not so much on a small computer screen, tablet or phone. So instead, the team at iDesign helped me incorporate a tool known as Learning Glass, a transparent whiteboard that pairs directly to lecture capture software. It's as though I am writing directly on my students' screens. Through such methods, I was able to slowly but surely bring my teaching style online. Even so, I was at first unprepared for just how strange and discomfiting online teaching can be.
As the physical and psychological distance between myself and my students grew, I had to rethink the skills I had developed over decades of teaching and public speaking—skills that relied on eye contact, subtle head movements and constant interaction.
Use asynchronous course components to flip your classroom. Have students come to synchronous class time prepared for an interactive and engaging opportunity to learn together and talk about what they have learned. Students can read, watch and practice elements prior to live class time, so they have more to contribute and conversations in class are richer. Also, be yourself when teaching online. Don't let the synchronous digital medium (designed for a corporate world) force you to be too formal. Get to know your students and be authentic by telling stories that illuminate the application of learning or the "why" a concept is important. And use non-examples to tell students what not to do.
With learners watching from all over the world, synchronously and asynchronously, I was lost, but then I remembered an important lesson I learned from my favorite professors when I was a student: Teaching cannot be monotonic. There has to be humor, and I have always peppered my teaching with jokes. I'll draw a cartoon on the whiteboard or insert plays–on words into a lesson. The laughter that rippled throughout the lecture hall was a signal that students were still paying attention. With this in mind, I continued to incorporate jokes into my lessons—and watched as the classroom chat lit up with LOLs. My students were still out there after all.
The feedback from my students has been that the course doesn't feel like a distance learning experience to them. One student shared that that class was "better than if I had gone face to face. First of all, I didn't have to battle L.A. traffic, and I had more time to get to know my classmates and the instructor because I wasn't boxed into a time and place, so the walls of the classroom fell away. It was a more human experience than I had expected."
As the pandemic, unfortunately, followed us into a new quarter, teaching remotely became easier and easier. Though born out of necessity, this transition led me to find new ways to humanize online learning. Building upon a foundation of strong instructional design, I learned just which teaching practices of mine can and should endure and how digital tools can help, not hinder.
And I am now a better teacher for it.
Disclaimer: Embedded links in articles don't represent author endorsement, but aim to provide readers with additional context and service.
Author Perspective: Educator
You Might Also Like