Increasing Student Retention Rates Through Personalization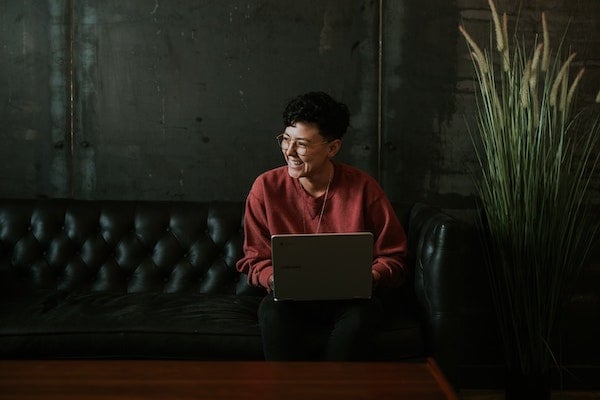 Perhaps you, like me, have put off calling a service center to get help with a problem in an online order, especially a complex one, out of sheer dread or even simply unease? The absence of face-to-face human mutuality can make such a call difficult—even more difficult than it would be to drive in traffic and stand in line at a customer service desk. While the time and expense (gas, time off work) involved in a face-to-face process can be a barrier, the absence of interpersonal interaction in a complex situation can be an even bigger one.
These challenges resemble some of the hurdles facing people seeking higher education, especially when they have socioeconomic challenges, families or jobs (or all three). The very factors that make online education a desirable option for such individuals—the flexibility of asynchronicity and anytime electronic access—can be rivaled by the loss of the human element in education that could help these very same individuals succeed. Universities can and should create new hybrid models to introduce a powerful human engagement while retaining the flexibility of online learning. At Boise State, we've launched two programs, the Community Impact Program and Bronco Gap Year, to meet the need for both human connection and online convenience.
Universities all had to learn how to do online better and more robustly during the pandemic, but we also discovered the strength of our desire for human presence during the mass movement to remote learning. When educational institutions from kindergarten to graduate school went remote, we heard a resounding message from both students and teachers: They wanted to be back in the classroom. This plea didn't just come from artists or engineers, students who work with space-based tools, like lab or studio equipment. Students across academic areas—even those taking classes that readily translated to an online environment—wanted to learn alongside their faculty and their peers, to be engaged directly with people. Though emergency remote learning and top-quality online courses are certainly not equivalent, even institutions with real expertise and experience in online education saw that longing for the human touch. As a student in one of my courses said to me, "I would give up almost anything to have an in-person experience."
In research produced during the pandemic, Hung and Wati argued that "the challenge ahead is how to make [digital] education … more 'humane' and 'embodied' by creating a balance between technology use and humanity in education" (36). To their way of thinking, education isn't simply about feeding information to a student but the relationship between the student and the teacher: "[i]n education, interpersonal relationships should be considered as the pivotal contents of learning" (40).
While we craft elements of that human touch, we must ensure that we keep education accessible as well. For some students, online learning is what makes schooling possible. Thousands of people have successfully changed their lives by utilizing online technology. This flexibility has proven especially beneficial to those facing barriers to traditional education, including economic, personal or cultural obstacles.
As a dean at Arizona State University, I worked collaboratively with my colleagues Bryan Brayboy (vice president for social advancement, director of the Center for Indian Education), Debbie Chadwick (Center for Indian Education), Cathy Kerrey (New College of Interdisciplinary Arts and Sciences) and our local Gila River Indian Community to develop a hybrid-model degree delivered in the community itself. We created a face-to-face component for each course—in-person at the beginning and end of the term—and offered a central community location at which students could meet an academic support person five days a week. We had an incredible success rate in this program, and more than half of the students who completed their bachelor's degree went on to study for a Master's.
At Boise State, we have launched a similar program to reach out to rural communities (we have a suite of rural initiatives focused on supporting these students). In spite of the fact that rural students perform better on standardized testing and graduate high school at a rate nearly as high as that of prosperous suburban schools, just 19% complete college (compared to 67% of suburban students).
Our Community Impact Program (CIP) serves parents, veterans, military spouses, adults crafting a better life, college completers (one of the largest populations in the country) and more. The structure of this program mirrors the one I built with colleagues at ASU. Students experience a face-to-face component for classes, so they have the opportunity to know their faculty, to shake their hands and look them squarely in the eyes. They have specialized support to ensure student success and ways they can connect with the individuals who reach out to create their face-to-face experiences. For many first-generation or socioeconomically disadvantaged students experiencing imposter syndrome, direct mentoring and human support can help them cross that hurdle.
In its pilot year, CIP had a 94% retention rate (even with the impact of COVID, which was predictably a complicating factor for students). We expect to double student enrollment in the coming year. More stunningly, in a period when financial aid applications from rural areas have dropped nearly 20%—a fact we see echoed in the low college attendance rates from rural areas nationally and from most parts of our state—in communities where we offered a CIP program, we have seen a 17.5%-25% increase in attendance beyond the bounds of the program. In other words, where we built these CIP outposts of human engagement, we have diminished the higher education deserts that exist in most rural areas and encouraged college attendance both in and outside the program.
We've heard enormously positive feedback from our students, who valued the face-to-face interaction paired with flexibility. "The [class] was amazing…I learned more in two days with [the professor] than I did in the six years in management classes through an employer." Another said, "As a non-traditional, remote, multidisciplinary studies student, the interaction was huge for me—just to have questions and answers face-to-face and a live discussion." The face-to-face element was pivotal for them: "That last weekend of the class, [the professor] was pushing everyone, saying, 'You've got this, you've got this! Come on, you're doing it!' and singling us out. I've never had a high school teacher, any college professor, or anyone ever be that involved, ever."
We've created a similar structure with our Bronco Gap Year program. Over the course of the last two years, many students have been severed from their traditional academic support networks, or their connection to them has been diminished. Moreover, the pandemic produced economic, academic and personal crises that interfered with their ability to attend school. In Bronco Gap Year, students could take a very low-cost suite of courses online (up to twelve hours for $1250), but with a dedicated faculty mentor, who meets with the students by Zoom and in real time.
Students can take classes with a variety of emphases, engage in undergraduate research in our Vertically Integrated Projects program or in career and major exploration.
We expected this program to be utilized primarily by students transitioning from high school, so they could continue to make progress towards their dream of a college education, but many of our current students found the program a welcome opportunity during this tumultuous period as well. For all students, the faculty mentor provided a guide and supporter to help them work through academic questions and challenges.
Lawrence Beard and Cynthia Harper write, "Many students learn best through direct interaction provided by professors and other students. Distance education often prohibits this interaction, making and direct involvement less personal." As creative, innovative institutions, we must disrupt this binary and provide both the flexibility of online education and the human touch.
Disclaimer: Embedded links in articles don't represent author endorsement, but aim to provide readers with additional context and service.
Author Perspective: Administrator
You Might Also Like