Faculty Professional Development's Digital Transformation in the COVID-19 Era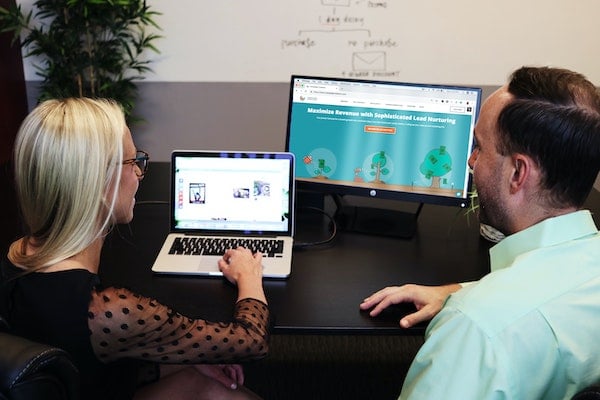 The COVID-19 pandemic has not only impacted student readiness for online learning but has also had a profound impact on faculty's readiness to teach online. Higher education institutions have had digitally transformed their programs and course offerings to meet the new online/remote requirements for course delivery. The rapid expansion of online course offerings has required faculty to transform how they teach and deliver their courses. During this online transition, providing adequate professional development to faculty has been critical to promoting student success. Educators need to be familiar with the learning management system and given adequate pedagogical resources to promote student success in a digital environment.
Summer institute – purpose
The UM3D instructional design team at the University of Memphis (UofM) focuses on supporting faculty through pedagogically sound course design, development and delivery of online courses. In March 2020, university leadership moved all courses online due to the increase in COVID-19 cases in the Memphis, TN, metro area, creating numerous challenges for faculty support for online readiness. EDUCAUSE recently conducted research to see where faculty were experiencing the most challenges due to the pandemic. According to their research, "Many faculty will be woefully unprepared or underprepared to take on the task of creating quality online learning experiences for their students". Many faculty surveyed were only using the LMS to post syllabi and track grades prior to COVID. Faculty at many institutions, including the University of Memphis, were underprepared to use the LMS to deliver course content online. To meet this challenge at the UofM, university leadership tasked UM3D with providing training and resources for successfully designing, developing and delivering course content in an online learning environment. While all online program faculty are regularly provided training and support, the 2020 Faculty Summer Institute was the first comprehensive online training available to all faculty, regardless of their online teaching experience.
The purpose of this particular professional development was to introduce all UofM faculty to the University of Memphis Global (UofM Global) online course standards. UofM Global represents the university's portfolio of 100+ programs and certificates offered 100% virtually. To ensure consistent quality across all online courses, UM3D created a GOLD (Guide for Online Developers) course review rubric, which evaluates critical criteria for successful online learning as outlined by accrediting bodies and best practices from Quality Matters. Due to the pandemic, the university wanted to ensure that courses going online out of necessity met traditional UofM Global course standards. The goal of the Faculty Summer Institute experience was to provide training on the university's online delivery standards, while also providing faculty with a solid framework for them to build their fall 2020 courses upon. University leadership encouraged all faculty to register for the institute and provided compensation for completing the professional development.
Design, development & delivery
UM3D created two asynchronous professional development courses (the Foundations track and the Mastery track) for the Institute within the university's LMS and offered 18 virtual synchronous webinars over a six-week period. The Institute provided faculty with resources to introduce or enhance their understanding of key pedagogical principles and concepts related to successful online course design, development and delivery. An invitation to participate in the Institute was sent to all University faculty, including adjuncts and graduate assistants. Over 600 faculty registered for the experience, and many completed both tracks.
Design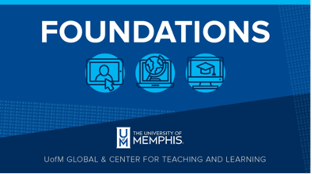 The Foundations track provided faculty with pedagogical resources and introductory level best practices centered on the design, development and delivery of quality online courses. This track was recommended for faculty new to online teaching and course development (one year or less experience). The Foundations track covered the following course design and teaching principles:
Writing measurable learning objectives
Creating modular syllabi
Developing collaborative communication techniques
Facilitating virtual instructor presence
Designing at least three modules of instructional content
Providing accessible course materials that support student mastery of learning outcomes
The Mastery track provided faculty with pedagogical resources and advanced best practices centered on the complete GOLD process (Guild for Online Developers). This track was recommended for experienced course developers and faculty who have taught online for 1+ years. Faculty were provided with resources to enhance their current UofM Global courses and strategies for redesigning within the GOLD rubric standards.
Faculty completed activities grounded in quality online course delivery and teaching strategies such as:
Modifying current syllabi and restructuring content for online learning
Exploring active learning strategies
Promoting student engagement through instructional technologies
Utilizing multiple methods to sustain students' persistence
Thorough review of all instructional content for GOLD standards
Best practices on providing quality feedback on student assignments
Along with the self-paced asynchronous courses, UM3D also provided several webinars on using various tools within the LMS to promote student success. The webinar topics ranged from "How to Use LMS Tools to Maximize Student Engagement", to "Reaching All Learners: Developing Accessible Course Materials" and "Best Practices for Virtual Meetings", to hosting virtual panels with faculty who have been teaching online for 5+ years.
Conscious design is not only important for faculty during the course development process but also during the active delivery of courses because course design directly relates to students' experiences in online learning environments. It is vital that students receive a quality learning experience in their online course, no matter the teaching discipline or modality. Both Summer Institute tracks outlined the importance of conscious design by emphasizing a consistent course layout; clearly defined, measurable, and aligned learning objectives; accessible content; and learning materials presented in varying modalities that support students' mastery. The GOLD rubric created and used by UM3D to evaluate online courses pulls from national accreditation standards, as well as Quality Matters best practices for course design.
Development/delivery
Course development incorporates release conditions for content to help manage faculty's cognitive load. There were roughly 190 different pieces of content in each course. However, release conditions were used to unlock no more than eight to ten items in each module at a time. This allowed faculty to progress at their own rate and balance cognitive load. Content was delivered in various modalities including text, graphics, audio and video. Gamification was also incorporated into courses by including badges for completing competencies in the course and a certificate of completion upon successful completing the final assignment. The courses included knowledge checks, with unlimited attempts, linked to the learning objectives within the associated module. Completing the learning objective was the release condition to unlock the next instructional module. This course design helped with staff efficiency in managing the course by unlocking content at various stages, making it easier for the faculty to obtain the information provided in the course without feeling overwhelmed and assisted the instructional designers in providing feedback on the activities.

The Institute's delivery was advertised to take three weeks to complete per track, which included the self-paced asynchronous course content and attending the synchronous webinar. Each track consisted of course content within the LMS and nine webinars via Zoom. To assist with delivering the course content, cohorts were created to pair faculty with colleagues from their colleges/departments. Due to the large number of participants, faculty fellows were recruited to help provide feedback on assignments and were assigned a cohort of 15-20 faculty. Faculty fellows were selected based on their experience as online program coordinators within their college, allowing faculty to work in small groups on various projects. An instructional designer was also assigned to each cohort to evaluate submitted assignments. Each Institute participant was given a development shell within the LMS that included the UofM Global course template. Many of the activities in the course requested the faculty to develop elements of their course offering within the shell.
Faculty feedback & future enhancements
The overall feedback for the Summer Institute was positive. Prior to the Institute, many faculty shared that they were not comfortable teaching online due to having traditionally taught face-to-face courses and lacking proficiency with the LMS. However, after completing the Institute and working directly with instructional designers and faculty fellows, several faculty stated that the experience allowed them to be more successful in designing, developing, and delivering courses for years to come.
The Summer Institute's success and the feedback from faculty participants has prompted the creation of additional fully online professional development opportunities on the UofM campus by UM3D. While the UofM and UM3D have always strived to provide quality professional development opportunities for faculty, the digital transformation of professional development in response to COVID-19 has not only provided the opportunity to create and facilitate new and engaging experiences for a large group of participants but also the flexibility of using both synchronous and asynchronous elements to meet faculty wherever they may be in their professional development journey. We anticipate this shift will have a significant impact on the remote/online delivery of UofM's courses and, in turn, our students' success rates. We also believe that faculty have shifted their mindset to use the learning management systems more and adapt new instructional technologies in their courses.
References
Brooks, C., & Grajek, S. (2020). Faculty Readiness to Begin Fully Remote Teaching. EDUCASE. https://er.educause.edu/blogs/2020/3/faculty-readiness-to-begin-fully-remote-teaching
Disclaimer: Embedded links in articles don't represent author endorsement, but aim to provide readers with additional context and service.
Author Perspective: Administrator
You Might Also Like