A Reflective Approach to Applying Brain-Targeted Teaching Strategies©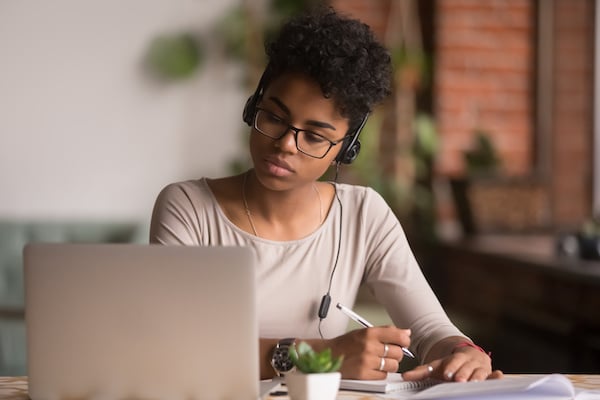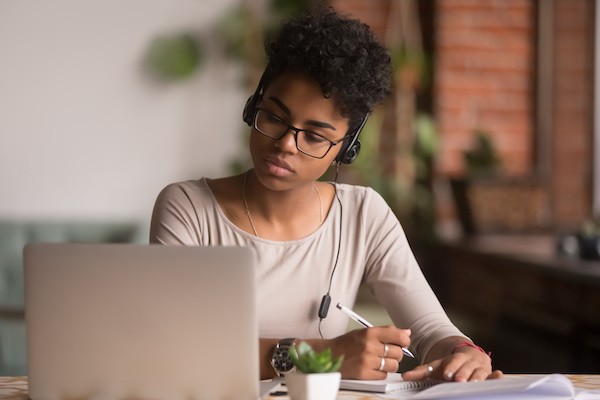 Dr. Mark Hobson's recent Review of Brain Targeted-Teaching© Model Strategies (BTT) supplies insight around course design strategies using BTT. Educators may use webinars as an extension to their online or onsite course experience. As a team, we found a reflective approach synthesizing Dr. Mariale Hardiman's Brain Targeted Teaching Strategies© helpful to ideate, implement, and refine optional webinars that support teaching and learning. Whether you're looking to start or refine your instructional presence using webinars or are working with faculty to develop course, programmatic, or other specialized webinars, we hope you find the reflective nature of this article helpful to support the creative process.
Webinars should radiate a positive emotional climate. To do this, building excitement, relevancy, and self-efficacy around assignments is essential, while at the same time, creating situational empathy around how learners may be feeling in the moment. Building a webinar environment that participants can feel, see, and experience warmth, kindness, and support creates the space for learning. Guiding conversations to be forward-moving and good natured is supportive to building a nurturing academic community.
How can learners, faculty, and stakeholders contribute to supporting a positive emotional climate? What could be potential detractors from the experience?
What learner emotions, stressors, and mindsets must be acknowledged and addressed during the sessions during various stages of the term?
What training and resources are needed?
What technologies support a positive emotional climate?
Selecting effective technologies for webinars that are inclusive in features, such as closed-captioning, transcription, chats, videos, microphones, and customization of preferred names and pronouns supports creating a physical environment that is conducive to learning. Likewise, developing an intentional strategy around webinar technologies, such as chats, reactions, breakout rooms, polls, and screening sharing helps to present, engage, and reinforce learning. Building the space to store and distribute recordings is critical. Attending live could pose a challenge for learners and having access to recordings supplies fair access to information and resources shared during the webinars. Likewise, access to past recordings for future sessions can help learners that want to get a head start on content. Establishing physical webinar structures, communicating access, support and resources shared in webinar environments helps to promote a consistent user experience and standardization.
What webinar technologies support teaching and learning?
What training and resources are needed?
How can we get real-time feedback about the webinar environment?
What are the webinar technology risks?
Building a consistent user experience also supports connecting big-picture concepts and learning techniques during webinars. To do this, create context about content, dig into concepts, and structure learning pauses for reflection, prior learning, and relatedness. Crafting standardized slides and other resources in a way that balances content, learning goals, learning techniques, and space to ask questions. Including the big-picture takeaway using learning techniques is key for consistency and learning purposes. The right cadence and amount of information supports learning, should engage and empower learners. Being mindful of audience, background, and cognitive overload. Avoid cramming too much information into webinars or being too heavy on the lecture and not supplying the space to collaborate on big-picture concepts. Likewise, ensure adequate content and space for discussion around concepts that learners feel prepared and illustrate understanding of concepts.
How can big-picture concepts and learning techniques be standardized?
What training(s) may be helpful around facilitation and learning?
How can we integrate and use real-time feedback to measure learner confidence about big-picture concepts?
Teaching for mastery and application empowers and engages learners to practice concepts in a risk-endorsing, safe environment, where they ask questions, and practice active learning. Practicing recall by asking participants about content and deliverables from prior sessions, then building off the concepts into current session supports rehearsal and repetition of concepts through interweaving and scaffolding learning design.
What teaching strategies support mastery and application in webinars?
How may instructor-ed pauses support learning, reflection, and community?
How may discussing and connecting the learning design into the lecture content support mastery and application?
Evaluating learning in webinars by asking participants. There are learning gems to be uncovered in the structured pauses and conversations that can help hosts evaluate learning during webinars. Pausing for understanding, examples, and questions helps to measure perceived learning in the moment. Incorporating and responding to learner feedback loops during webinars can help hosts to measure in the moment, adjust, and refine.
What are the best metrics and instruments to measure learning in webinars?
How often should learning be measured in webinars?
What technologies support evaluating learning during webinar?
We hope our synthesis and application of Dr. Mariale Hardiman's Brain Targeted Teaching Strategies© within the scope of webinars was helpful. Whether you're looking to start or refine course, programmatic, or other specialized webinars individually or collectively, designing the webinar learning experience using evidence-based teaching strategies is a best practice. Asking reflective questions within the scope of BTT supports teaching and learning webinar design.
Author Perspective: Administrator
You Might Also Like