How a Culture of Continuous Improvement Drives Long-Term Divisional Health and Growth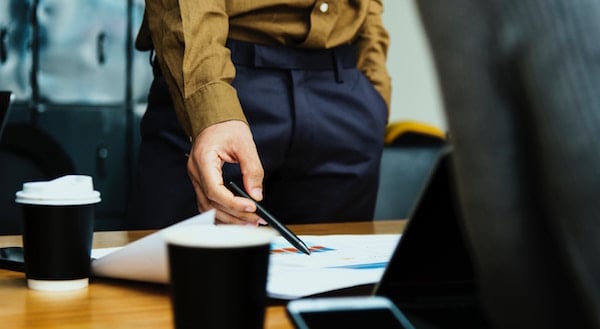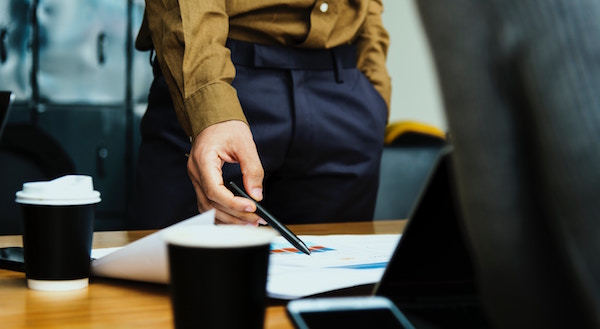 For many postsecondary divisions—even continuing education and professional development divisions—it takes declining enrollments and persistent warning flags to trigger a program review. But is this the best method to ensure continual and long-term growth and stability? In this interview, Max Milder reflects on some of the tendencies and characteristics of successful and progressive continuing education divisions and shares his thoughts on how effectively leveraging data can play a positive role in supporting sustainable divisional health and growth.
The EvoLLLution (Evo): Why is it important for higher education divisions to continually improve and innovate?
Max Milder (MM): We're increasingly hearing that CE units and online divisions face a highly saturated market. In previous years launching an online program in itself may have been enough to attract student enrollments, but today CE units must compete on program outcomes, flexible delivery models and cost.
An area of focus for our research this year has been designing a flexible, adaptive portfolio. Institutions are starting to recognize that today's strongest programs might be a drain on their budgets five years down the line when student needs shift and new competitors enter the market. We were able to uncover some strategies that enable new programs to re-pivot their focus after a few years, and perhaps most importantly get buy-in from campus stakeholders and faculty that program revision (or even program closure) is always a possibility.
Evo: What are a few examples of innovations in postsecondary environments—especially in CE divisions—that have created significant benefits for the unit and institution?
MM: I don't know if I would term it innovative, but the use of strategic investment funds has been a high priority topic with a lot of executives who lead CE and online divisions. We've heard numerous stories about how budget crises impact CE, whether it's the loss of previously held reserves to plug budget gaps, or ambitious revenue targets set by institutional leadership.
Our benchmarking data for CE units indicates a correlation between holding a strategic reserve and experiencing annual revenue growth. That in itself isn't surprising, but we're also seeing that fewer CE divisions are holding reserves, and those that do are allocating fewer dollars to those accounts.
The most successful units we've come across use these funds to incent smarter program launches, whether that's to ensure academic partners set aside funding for a marketing campaign or to build out a comprehensive pro-forma to calculate indirect costs. Both are much trickier to fit within an annual, incremental budget allocation.
Evo: For innovative leaders, what are some of the most common roadblocks they'll run into when trying to get an initiative or idea off the ground and implemented?
MM: Governance and degree conferral authority are usually the biggest impediment to many CE leaders. For example, one member shared with us a predicament. His new president was setting a $5 million annual revenue target, but his division hadn't even cracked $1 million and he could only offer non-credit courses. Without the ability to offer degrees and other credentials (and the renewable revenue that might come from those), he didn't see a feasible path to $5 million.
That's where data comes in. We've worked a lot with our members to help them make data-informed requests from institutional leaders, highlighting how authority or new investment can help them meet their goals. For some, it might be the authority to offer different kinds of programming. For other CE divisions, it might be oversight over marketing and recruiting, or hiring staff to oversee partnerships. Most CE and online leaders have trouble making this case themselves, so the data is critical in navigating those requests.
Evo: What can divisional leaders do to maintain and inspire a culture of continuous improvement among their staff and faculty?
MM: Creating an actual process for systematically reviewing and revising programs is a huge step. Many CE divisions are refocusing on program revitalization, part of a realization that re-positioning an existing program might be the fastest way to generate more revenue. We hear often from our CE and online executives that they can't launch their way to growth, since many programs take three or four years to break even.
According to our benchmarking data, a multi-year trend of declining enrollment is the most common trigger for reviewing a program. But a program that has been in decline for many years may be past the point of no return. Increasingly, institutions are using alternative indicators, like a plateau in enrollment or declining inquiries, to identify at-risk programs and course correct prior a longer-term enrollment decline.
In addition to leaning more on leading indicators of enrollment decline, CE and online units are also re-examining the frequency of program review. Fewer than half of the CE and online divisions we work with review their programs at least annually, but we expect to see that number grow. Some progressive units are bringing together enrollment trends, labor market data, and prospect inquiries to gain a more holistic view of program performance, and then use that data to inform curricular revision, marketing spend, and even development of new course offerings. This type of performance planning will help institutions maintain a more adaptive portfolio.
Evo: For innovators working in divisions that aim to maintain the status quo, what suggestions would you share for moving creative ideas forward?
MM: Status quo can mean very different things depending on the institution. We work a lot with institutions that are entirely new to online education, and one of the most common concerns of university leaders is how they will engage faculty in something they've never tried before. But in reality, these leaders need only engage willing, early adopters and create a template for success. Once the CE division is able to show that faculty can earn meaningful incentives and be well supported in reaching new student audiences, a larger contingent of faculty will likely volunteer for the next round of program launches.
Likewise, institutions with a proven track record serving adult students need to continuously evolve their programs as well as their marketing messages and delivery models. There's significant risk in standing still. The closing of Marylhurst University is an unfortunate example of that, where the institution heavily relied on enrollment in their online MBA program. Despite their historical success serving adults, they struggled to stand out in a subject area with powerful competitors. That's why we've been pushing the idea that aligning programs with labor market demand is only one component of launching a successful program.
Interested in learning more about EAB's organizational benchmarking data? Preview the resource center here.
Author Perspective: Analyst
You Might Also Like