Expand, Innovate and Evolve: Investing in Niche, Industry-Focused Programming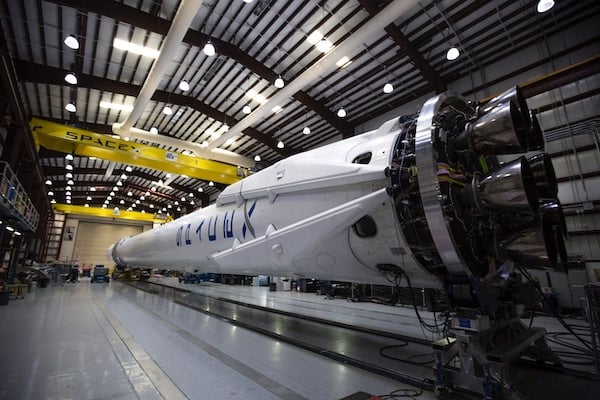 While many institutions are turning existing programming into professional development offerings, there's a gap for emerging industries. Arizona State University saw a need in the labor market for graduates trained to operate satellitesy responded by partnering with Qwaltec, an employer in the space, to launch a certificate program designed specifically to serve this growing field.
In this interview, Darcy Richardson discusses the launch of ASU's satellite command and control certificate, expands on what it takes to launch a non-credit program with industry partners, and reflects on the potential for other such collaborations with employers.
The EvoLLLution (Evo): What got you interested in launching a satellite command and control certificate?
Darcy Richardson (DR): In Continuing and Professional Education (CPE), we know that the need for that continuing education is really critical to today's learners. The shelf life of bachelor's degrees continues to decline, and 375 million global workers may be forced to switch occupations. Digital transformation, automation and advances in artificial intelligence are starting to disrupt the world of work. We're constantly seeking new opportunities to address skills within changing industries.
Satellite control and command, when it first came up, seemed like a growing and changing industry that just made sense for us to enter.
At ASU we have a School of Earth and Space Exploration, which is responsible for the NASA Psyche Mission, and through them we were introduced to Qwaltec. They approached us about the idea of doing a certificate program for entry-level satellite control and command, either for existing companies looking to source and hire new employees, or for individuals exiting the armed forces and looking for new career paths.
This was an intriguing concept and, when we started looking at the job market data, we found there are a number of jobs in the aerospace and satellite industries. A number of different companies are looking for talent in aerospace areas, so we started looking at job titles—like satellite ground systems engineer, program analyst in satellite communications and software development for satellite operations. These are all emerging careers that begin with the foundational information that can be obtained through our program. That's what really got us excited about the prospect of launching such a new and unique offering.
Evo: In an interview we did in 2018, you mentioned that the ideal role for CPE divisions is sitting between expert faculty in academic units, non-traditional learners and employers. Is that effectively the structure you used to launch this program?
DR: That's exactly the structure we used. In this instance, we partnered with the industry experts from Qwaltec who understand what's needed in the industry and where the pain points are as they're looking to build their workforce.
And then of course, we bring them together with our expert faculty here at ASU in the School of Earth and Space Exploration, who are able to design and deliver programming to address those gaps.
Finally, from the Continuing and Professional Education group, we bring our talent for marketing programming, our staff and experience serving non-traditional programs, and our instructional designers and new media developers who design offerings for this unique demographic.
That's been our trifecta for development of these new programs. It worked very well in this particular project.
Evo: What were the challenges of launching this kind of program, where there wasn't an exact formula you could follow to develop the offering?
DR: This was definitely a unique situation where, as with any first-of-its-kind program, we were really challenged by understanding what the market was and what the needs are within the aerospace industry. But we were able to overcome this by tapping into the expertise of Qwaltec.
Qwaltec specializes in mission readiness, ground systems, operations and engineering and technical training. They have a solid pulse on what is happening in the industry and where those skills gaps exist. We were then able to tap into the further expertise of the faculty from the School of Earth and Space Exploration, to get their academic direction for the program. So, it was understanding more about what the breakthroughs in the marketplace are, what the needs are, and then being able to engage in that trifecta.
We also wanted to develop this course in the format that our learners seek, which is a self-paced program that can be started anytime. In order to do that, we needed to use strong educational technology tools that allowed our learners to digest highly complicated content. Our instructional design team worked closely with our partners—both Qwaltec and the School of Earth and Space Exploration—to develop highly engaging experiences that don't necessarily require the high touch of an in-classroom experience.
Evo: In regards to the trifecta relationship, do you see a transfer of knowledge and expertise happening, where some of the things that are being talked about in the creation of the certificate program are influencing what's eventually going to be happening on the degree side?
DR: We can already see it happening, and there are a couple of examples that demonstrate that.
Firstly—not related to satellite control and command—we've been working with a company called Cognizant. They came to us with a unique situation, where they were having difficulty hiring qualified business analysts. Business analyst is one of those titles that has been around in the technical field for a long time, but is now getting more and more into business operations as a whole.
So, we were able to work with our faculty and our academic unit at the W.P. Carey School of Business to create a program tailored for Cognizant, addressing the skills gap and creating a clear pathway to success as a business analyst. This then becomes a pipeline for them to hire much-needed talent.
Examples like this show how we're able to take industry expertise and marry it to expertise in our academic areas. These insights then filter into both non-credit programs and then into the degree programs.
Evo: How do you build and maintain relationships with industry leaders that lead to the development of highly specialized—but incredibly valuable and often reusable—programs?
DR: Luckily, we do have an established pattern of success working with industry partners in the development of non-credit programs, but also in the development of programs that lead to credit.
For example, as part of our partnership with Mayo Clinic, we expanded our health and wellness series program to include four courses—all of them developed collaboratively with Mayo Clinic and the Arizona State University Center for Mindfulness, Compassion and Resilience.
We have another example with Chemonicx, where we've developed a global supply chain management program offered in the non-credit space. We then can stack them into a master's degree program if the applicant meets the admissions requirements.
So we've been very fortunate to have some long-standing relationships that we could really maximize to expand our program catalog. In this particular situation, the Arizona State University School of Earth and Space Exploration and Qwaltec have a long-standing relationship. Entering into an innovative agreement to pull together the expert faculty from the school, those experts from Qwaltec and our instructional design and new media teams was a natural fit.
We're seeing more of these relationships come to fruition that have similar needs, we're able to take that as our template and really use it as our foundation to build new programs.
What's more, as we worked on the program with Qwaltec over the course of a year, it allowed us to establish a template to develop for future additional courses with our partner. That will ultimately lead to a non-credit certificate that we believe will be highly sought after in the aerospace industry.
Evo: How do you ensure that niche non-credit programs will make a return for the university? And when you're making that decision, is it based it on the immediate returns of a given offering or its long-term potential?
DR: Well, it's a combination of both. We're focused both on generating immediate returns and long-term growth. Oftentimes you can identify programs that are going to provide an immediate return on investment and then you have those that are going to take a little bit longer.
What we've really tried to do in CPE is minimize the cost of development as much as we can by taking advantage of existing educational technologies. We've also developed our courses in a competency-based manner. This cuts down on the ongoing instructional cost that goes along with delivering these programs.
We do as much cost mitigation as we possibly can. But then, we really take the time to understand what the driving factors are in the marketplace?. What are the job potentials and skills needed?
I spend a lot of time in job market data, really trying to understand that. Think of social media experts. Those individuals didn't exist 20 years ago, but somewhere along the line, they not only came to exist but had a definitive skillset that's evolving. What can we do on our end as experts to be able to really understand what's going on in the marketplace. And where are those needs going to go?
Asking this, we can then invest in the appropriate program development upfront and be able to be a leader in an emerging—but incredibly lucrative—space, offering new and exciting programs.
Evo: Does the mindset of envisioning the potential growth of a credential tend to come up front when you're establishing partnerships like these on niche topics?
DR: We're definitely always looking in that direction because things are evolving around the universal learner. Individuals are going to constantly be looking to upskill and re-skill their abilities to maintain their relevance in the marketplace. They're always going to look to CPE, because another degree isn't necessarily always the best option.
We have plans to do more courses within a series, with the ultimate goal to develop an industry-recognized certificate demonstrating skills needed to thrive in the satellite command and control space. In this particular case, the School of Earth and Space Exploration currently has degree programs that may be able to leverage the new content we're building as part of this program.
The whole idea of stackable credentials is not going away; it's only continuing to grow. We need to figure out how to look at an entire portfolio of options that will address every stage of that universal learners' journey throughout their entire life, beyond their undergraduate or graduate degree.
This interview has been edited for length and clarity.
Author Perspective: Administrator
You Might Also Like