Strategically Aligning Higher Ed and Workforce Using Microcredentials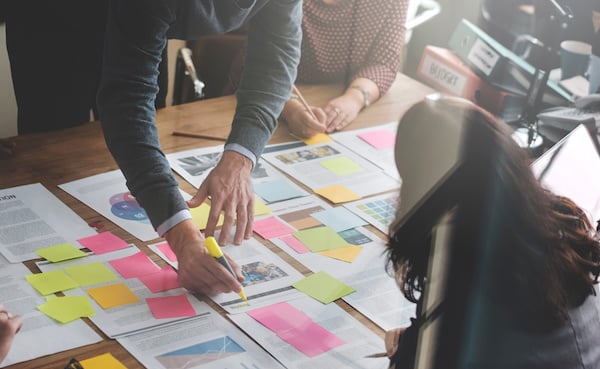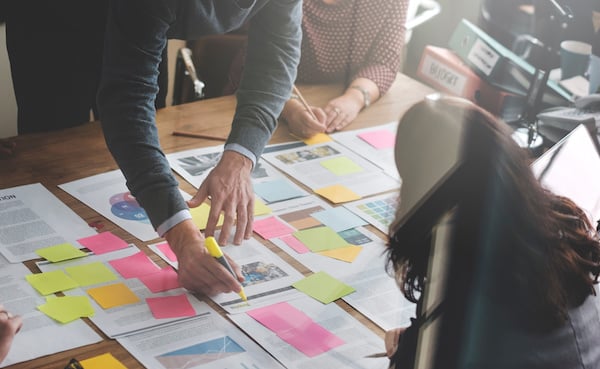 With the talent gap continuing to grow and learners looking to stay relevant in the job market, workforce and higher ed need to be on the same page. Microcredentials can help align these two industries—if done correctly. In this interview, Falecia Williams discusses the need to focus on microcredentials, the importance of speaking the same skills language and how to work closely with industry to meet the employer and learner needs.
The EvoLLLution (Evo): Why is it important for higher ed leaders to focus on microcredentials and micropathways, especially today?
Falecia Williams (FW): Our students need a variety of options to earn the credentials, certifications and badges that will afford them the opportunity to enter the workforce. There's a call for higher ed leaders to think about how we can deconstruct some of the most critical competencies and accelerate that process for our students and local community.
Evo: What does it take to roll out innovative credentialing practices across the institution?
FW: It's an indomitable task in many ways, especially with the demand placed on higher ed. There are many social and political factors, and we're on the cusp of a recession. It's daunting, and higher ed can't deliver the back end on their own. We need to create a desirable and attainable product. This means employers must be on board. And that takes time. We need to be thoughtful in our design processes, looking at modality and timing. Partnerships help maximize the opportunities available to students. We have to create a new language and narrative that makes sense with the core language higher ed has adjusted to. Microcredentials haven't required a wholesale shift—we're still working with our traditional work. But this new narrative must coexist with it. Someone has to own it. We need to assign work to a team of people who can champion it. Then, these people can communicate this work through our channels, both internally and externally.
Evo: What are some challenges that come with implementing microcredentials and pathways?
FW: A challenge is rethinking work that's doing well and getting good results but that still isn't good enough. It's challenging to articulate a language to talk about pathways that makes sense to employers and learners. Easily digestible language in an academic environment isn't the same language that industry understands. So, you must craft that in-between communication.
Although we can design and train, an employer has to be able to make that shift. It's been a challenge to find an employer who will hire someone with only credentials. They need to learn to see the value of credentials.
Then there are the traditional challenges higher ed faces when it comes to resources for additional work and helping the community understand the value of higher education and its new offerings. We must distinguish enough to advise a student of these credentials and pathways. Every student is different, so we have to be able to move each individual along the education and training continuum.
Evo: What are some best practice practices to classify microcredentials more consistently and meaningfully, across the institution and for employers?
FW: Honestly, this is something we struggle with. In our conversations with employers, we still have to adjust. We talk to them about microcredentials in terms of timing (i.e., short-term, less than a semester, etc.). In higher ed, terms like credential, certification, degree and badge are already prominent, but they're used interchangeably, which causes confusion. So, we speak in terms of time when speaking with employers.
We look at pathways as progression from something short-term like a badge to a full degree. We tell employers that a certificate takes less than a year and a certification typically takes a semester. Employers speak in skills or competencies, so we're still trying to work on transferable language and equipping students with the skills employers are looking for. It's been quite a journey to deliver on that backed process.
Evo: How do you see microcredentials playing a role in the future of higher ed in the next five years?
FW: There's going to be a growing number of credentials. I remember when certificates first came out and higher ed's response to them. We now have them embedded into our degree programs. For microcredentials, they'll be that next entry-level milestone. It will also lead to greater deep collaboration between the traditional credit and noncredit sides of the house. We'll be able to build seamless pathways and rearrange competencies to create a theoretical design and experience that makes sense.
We must pay attention to it from the student's perspective, and students want more options and flexibility. They need the ability to engage online from remote locations or modalities—in their own timeframe. They want to drive their own learning along with an accountability model like coaching and mentoring that lets them progress. These models are important to our workforce, and they must be compatible.
Evo: Is there anything you'd like to add about implementing credentials at the community college level?
FW: It's a fun challenge. Education has been doing this training for a while now, but it's always good when a disruptor comes along and forces us to reexamine competency mastery. It makes us engage in a more intimate and defined way with employers. Having all of us at the table is a good thing.
This interview was edited for length and clarity.
Falecia will be presenting on this topic at the 1EdTech's Digital Credential Summit in early march. To learn more, click here.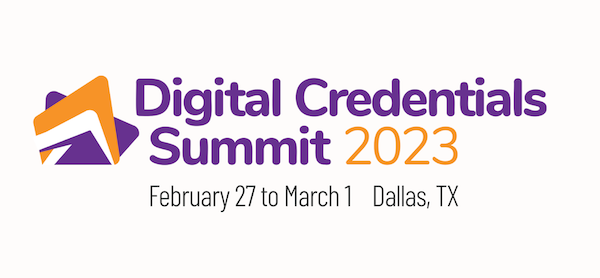 Author Perspective: Administrator
You Might Also Like