Process Keys to Microcredential Success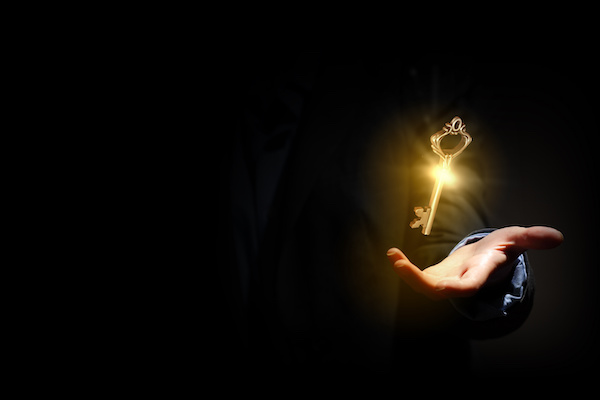 Institutions may encounter both strategic and operational roadblocks when developing microcredential programs. With so much variety in content and format, it can be a challenge to strategize and launch a plan for a microcredentialing initiative. However, with some thoughtful planning that keeps efficiency at its core, institutions can effectively develop microcredentials to best serve their student learners.
One potential solution to move forward is to bifurcate the development strategy into two main areas: substance and process. There are, of course, many ways to tackle strategy, but this method can help keep conversations on point. At some future time, the two areas will come together. The discussion audiences might be distinctive, and there may be some overlap. It is very important to get out of the silos as you develop microcredentials.
Substantively, institutions may want to begin by selecting a target audience or audiences such as current students, future students, alumni or the communities in which they serve. With a target audience selected, institutional departments can then begin to plan what is most likely to meet the needs of their audiences. Institutions should think cross-disciplinary when developing microcredentials.
One solution is to focus on outcomes by specific audiences. For current students, a microcredential can help to distinguish them as they enter the job market. For example, a student earning a degree in business sales might benefit from having a microcredential in pharmaceuticals, especially if they are pursuing a job as a pharmaceutical sales representative. For continuing learners, a microcredential not only enables professionals to make a bigger impact in their field and those it serves but also demonstrates to employers a commitment to invest time and resources into professional development.
Microcredentials should be student-centered, functional and customized to student needs. Students who enroll in microcredential programs comprise a diverse population. To meet learners' varied expectations and needs, microcredential courses should give students a high degree of flexibility in the way they complete course requirements and demonstrate achievement of learning objectives. This flexibility also extends to discussions and planning to address format and modality. Institutions may want to draw upon content that has already been developed for other course work. This information can be efficiently repurposed into a format ready for the microcredential space.
Policy and Process Development Requires Collaboration
Strategic planning for the institution's microcredentialing initiative should also include both policy and process development. The institution should consider whether it will have an institution-wide plan or be housed in specific academic locations. Regardless, a cross section of institutional representation in the plan is highly recommended. For example, representatives from marketing, enrollment, technology, billing and financial aid, and alumni relations should be included, not only for awareness but to also help inform both strategy and operations. All areas of an institution can benefit from being included in the process of developing and delivering microcredentials.
Operationally, it is important to be nimble to launch programs and find balance with continual review and assessment. This cyclical review will ensure programs continue to effectively meet students' educational needs. Updates to the curriculum, courses and teaching strategies should be implemented regularly in the pursuit of continuous improvement.
Systems and technology used to deliver microcredentials may also warrant good discussions for successful implementation. Institutions may want to consider mapping the process and systems used to support microcredentialing initiatives. Think through the systems and processes used in marketing, enrollment and completion. Systems should make for barrier-free enrollment while maintaining standards and institutional security. There may be different systems used depending on whether the microcredential is for credit- or non-credit-bearing. Institutions may use existing systems in a new way but may also have to consider financially planning for new systems and technology to support scale.
Funding can always be a challenging topic. Funding for both the student and the institution should be discussed and planned. A pricing structure different from tuition to help affordability on the student end may require consideration. Institutionally, there should be discussions on whether there will be budget support for microcredentials or if a zero-based budget strategy will be deployed.
At Duquesne, we recognize the growing demand for and popularity of microcredentials as industries shift and organizations evolve. Credit-bearing and non-credit-bearing microcredentials can raise an individual's professional confidence to prepare for bigger goals. Especially for alumni, microcredentials offer a way to enhance a professional skillset and advance career opportunities in a familiar setting. Courses are delivered by faculty who are experts in their fields at the University whom alumni know, love and trust. Whether it is one module or course or a series of courses, universities are well positioned to help guide learners in the microcredentialing space.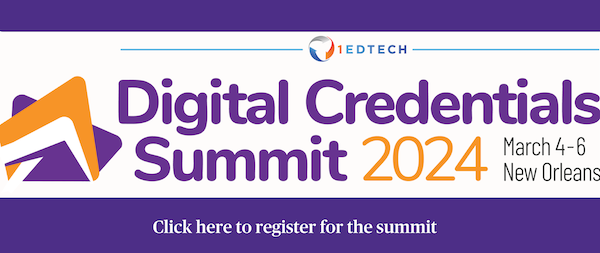 Author Perspective: Administrator
You Might Also Like