Navigating Microcredentials and VFR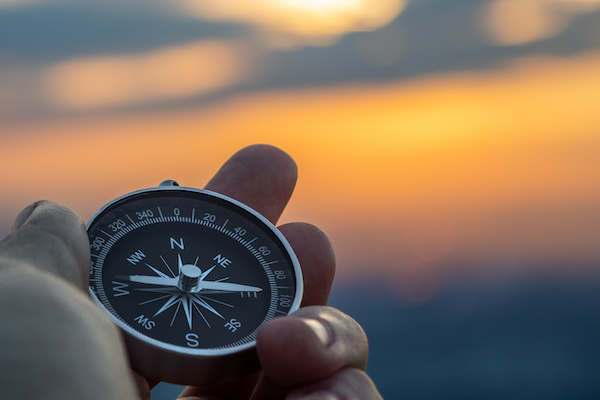 Many years ago, I began working on my private pilot's license at a small airport in northwestern Wyoming. On a clear day, with the Grand Tetons as a backdrop, I could see for nearly one hundred miles. These days, working with online courses and navigating the friendly skies of microcredentials, the view is often limited. There is no ground support radar, and many of us are flying VFR.
Visual Flight Rules (VFR) give guidance to a pilot before embarking on a journey. Private pilots must adhere to the specified cloud clearance requirements and maintain visual reference with the ground while flying above a cloud layer, which is kind of important near mountains. This helps ensure the safety of both the pilot and their passengers during the flight. For a new pilot without an instrumentation rating, that also means I was flying around clouds instead of through them.
Higher education does not have one mandated logbook for determining how to get where you are going with microcredentials. Even our accreditors (FAA?) don't offer much on microcredentials beyond warning of breaching the golden rule of the credit hour. A search for microcredentials on the MSCHE website resulted in zero hits. The EvoLLLution, to its credit, has featured microcredentials over 205 times since the term was coined nearly a decade ago. I'd be preaching to the choir if I repeated everything that has already been written on the benefits of or lessons learned in microcredentialing projects. Allow me to hit some highlights and offer a few visual flight rules regardless of whether you're sitting at the airport plotting your course and waiting for clear skies or already aloft.
Start with Definitions and Strategy
Microcredentials are more than MOOCs, so it's important to determine how they are different. Avoid ambiguous, glib terminology like "bite-sized" learning opportunities. What is a ribbon vs. a badge vs. A certificate? How do you differentiate between a teamwork credential and an industry-required, curriculum-mapped, high-engagement credential? Focus on the target audience, define length, set expectations of rigor, determine the value add for the learner, collect labor market data and do market research. Insist on accessibility. Maybe a verified undergraduate co-curricular transcript with an emphasis on leadership and innovation is over your institution's head at the moment.
Fine, welcome aboard anyway. Start with executive education and lifelong learning opportunities for alumni. You might get buy-in from your leadership team along the way if you start making money or gathering impact stories. Microcredentials have become more skills-based in the last five years, but that doesn't mean you can't offer a humanities program. There were approximately 11.7 million new MOOC enrollments during the pandemic. Surprisingly, a substantial portion (nearly 20%) of those 11.7 million enrollments came from one course: Yale University's "The Science of Well-Being"
Non-Credit Microcredential Offerings Are the Low-Hanging Fruit of Higher Education
Identify one of your most engaged employers and discuss the skill sets of their most successful hires. Spend some time mapping their requirements and your program objectives. Identify gaps and develop a microcredential that will get your students over the finish line. Host a reception with employers or ensure an interview for students completing the program.
Scan the Horizon for Uncharted Territory and Specialize
Everyone and their brother has a cybersecurity program. The list of cybersecurity management and policy certificates is much shorter. Over 20 years ago, when online programs were just beginning, there was a temptation to develop courses based on willing faculty, not demand. Microcredentials may be small, but they aren't inexpensive to develop. Find the intersection of high demand and low availability. Do your market research and conduct search engine optimization. Even "The Science of Well-Being" has focused on including a new teen version. Speak to your institutional mission. If you are an engaged urban institution, offer a program on nonprofit leadership during a labor shortage. If you are a rural-serving institution, align with local industries. One of our state institutions developed a "Suicide Prevention Theory and Practice" course that targeted school counselors in their area, including across state lines. That course offered recertification credit, satisfied a State Department of Education requirement, and was exploring a one-credit pathway to a degree. Big money? No. Large enrollment? No. Huge impact? Definitely.
Be Comfortable with Disruption
There is an impulse to put up a fence around things that are new and seem to offer more questions than answers. Microcredentials need room to breathe. There may be learners outside your traditional authentication process. There may be a variety of microcredentialing projects, approaches and vendors operating at the same time. Centralization may be inevitable, but it doesn't have to be immediate. That said, remember brand over bucks; you won't do your institution any favors by offering a huge catalog of inferior certificates and courses outside your wheelhouse.
Balance Your Asynchronous and Synchronous as well as Self-Paced Approaches
There is a cost savings in providing asynchronous, self-paced content. Paying to develop an asynchronous, self-paced course, then stepping back and collecting revenue sounds like a great model. We can all agree, however, that it doesn't work in every situation. It would not have been a good idea for me as a student pilot. It may not be a good idea for your first-year students or for an at-risk learner. Have a guardrails discussion with student success as the foremost priority. Measure, collect data and identify course bottlenecks.
There will be reluctant faculty, staff and students who don't have your vision and don't have time. Engaging the academic side of the house means having a clear mandate and support. Is it too much to ask to move past platitudes of vague approval and ask the provost to develop humble microcredential goals for each dean? Grassroots community building should accompany a top-down message that heralds the benefits of microcredentials for the entire campus community.
Be Nimble
Microcredentials should have a shelf life shorter than those of your credit programs. You will instill more confidence in your offerings if they are current. Reskilling and upskilling are part of any professional's career; there is an expectation of self-improvement. Our microcredential offerings should do the same. They should improve over time and be revised after the first run, then revised on a schedule determined by student success outcomes.
We are all still utilizing VFR. Fly around the clouds, even when the darkest cloud is in the office down the hall. Your visibility may not be a hundred miles, but if you maintain visual reference with the ground and have a general flight plan, there will be clear skies ahead. Microcredential Airlines is still a small operation. No one is coming down the aisle with a light snack and a beverage. There is no invitation to sit back, relax and enjoy the rest of the flight. You have to take the stick and keep this bird in the air.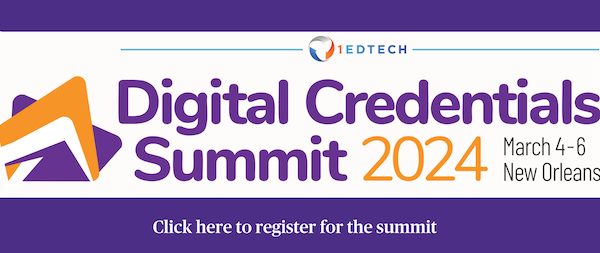 Author Perspective: Administrator
You Might Also Like