How SUNY Empire State Keeps Adult Learners at the Center of Credit for Prior Learning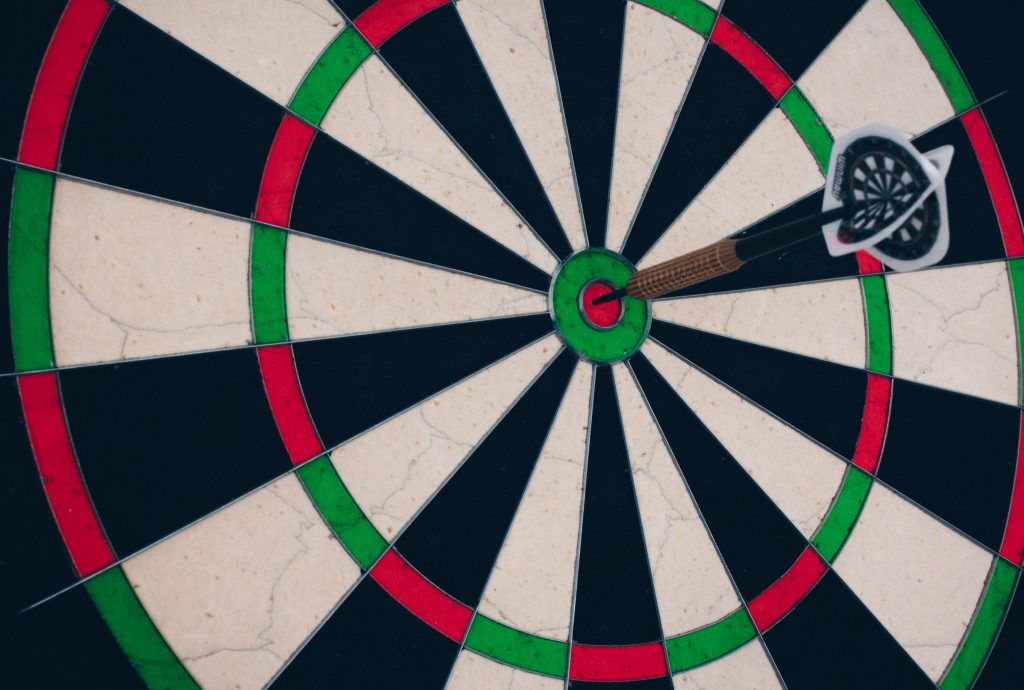 CPL has been a part of SUNY Empire State College since its founding in the 1970s. Sound familiar? As a fellow pioneer of helping adult learners get where they want to go by validating where they've been, SUNY Empire, a CAEL institutional member, has a wealth of experience the CAEL community can learn from. I recently spoke with Thalia MacMillan, Ph.D., full professor and mentor of community and human services; Carrie Steinman, Ph.D., assistant professor and mentor of community and human services; and Frances Boyce, M.A., lecturer and mentor. I asked them to share details about how SUNY Empire is using CPL to meet adult learners where they are today, especially via its iPLA program. Below, they discuss the importance of CPL in advancing equity and how they've innovated the iPLA process through the creation of structured learning guides to help students maximize iPLA's potential for identifying credit from non-course sources.
What qualities best distinguish SUNY Empire State College's iPLA process from the general credit for prior learning (CPL) concept?
Although SUNY Empire State College has been awarding credit for prior learning since its inception in the 1970s, the School of Human Services (SOHS) is taking this one step forward to innovate the process to be student centered, transparent, and equitable. As noted in much of the research, uptake in PLA for racialized students is lower than for white students; this new process allows the student to review what is required and determine for themselves if they have the knowledge. At the time of writing, a total of 41 topic guides have been developed to assist students in the SOHS, and 5 more are in development. The development of additional guides is ongoing based on feedback from students and available data.
Why is it important for SUNY Empire to offer CPL?
Our college has always recognized the value of awarding credit for life experience. The SOHS guides seek to further that by recognizing the breadth and depth of knowledge and skills that our students possess. The guides are student centered in that they are cost and time saving as students need to take fewer credits and increase their likelihood of obtaining their degrees. By making the process student-centered, transparent, and equitable to all students, it opens the door for the possibilities of CPL improving their educational outcome.
How long have you offered iPLA?
Since 1971, SUNY Empire has offered non course matching iPLA. This allowed students to transcript learning in a broad array of areas.
Since iPLA helps students gain college credit for non-course learning experiences, how does it fit within the broader CPL picture?
CPL is considered to be an umbrella representing iPLA and PLE (prior learning evaluation, which includes military credits and certifications and/or licenses).
What are the most common sources of credit recognized via the iPLA process?
It is important to note that this is a specialized initiative within the School of Human Services (SOHS). In this school, there are common areas of knowledge and/or skills that our students possess. The majority have worked in the field in some capacity. The innovations made in the SOHS have tried to identify these commonalities for students to make the process more student centered and equitable. It can be difficult for some to recognize racialized students' as having learning that is college level. This innovative program affords students more agency in opting to do PLA.
Four thousand students per year complete the iPLA process. Does this represent all the college's CPL students? Are there any other CPL-related stats you can share?
The School of Human Services is the largest at SUNY Empire; from 2018 to 2021, the SOHS has awarded over 19,000 credits in CPL. This includes PLE (certifications) and iPLA. While these numbers are impressive, we believe they can be higher.
Can you offer some details about the role of the college's mentors in guiding students to success in the iPLA program?
The mentor works with the student to identify topics for iPLA that may be appropriate for the student and their degree. The student may not have a faculty mentor within the SOHS, so the guides created by the SOHS act to supplement that so that students can take the initiative to start this process on their own to identify learning.
How do the structured prior learning guides support students as they use the online interface, PLA Planner, to inventory their potential sources of CPL?
The PLA Planner is just a portal to enter and submit information to the appropriate college office. However, the guides created by SOHS provide additional information about the structure of an iPLA and the process, how to determine credits (e.g., liberal versus non-liberal, advanced versus lower-level learning), and what type of information to share. The guides were designed for transparency of the process and what information is needed.
How did you determine how to structure the guides?
The SOHS guides were created in two ways. The first was data driven from information garnered by past student submissions. Many commonalities existed in what students sought credit for (e.g., Case Management). The second way was guided by a qualitative exploration of human service students currently working in the field: exploring the knowledge and skills that they have obtained working in their agencies, what is expected of certain positions that our students may have, and recognizing areas that are often not highlighted. For example, students who work within the disabilities field often work at residential group homes and possess a great amount of learning that is often not easily identifiable by some mentors. SOHS guides were created to capture this.
How long does the typical iPLA process take to complete?
The typical iPLA process may vary from student to student. The SOHS guides simplify the process for the student to identify and document the relevant information to include on the iPLA topic. The process is transparent about the information needed and what will be expected of them in the evaluation.
Do you find that students sometimes undervalue their own college-level prior learning – are they "pleasantly surprised" when going through the iPLA workflow to glean potential sources of credit?
Adult students, particularly students of color and other marginalized groups, and first- generation college students completely undervalue their own college level prior learning. The SOHS guides create an equitable venue to highlight the knowledge and skills that they possess and demonstrate ways to gain credit. Many adults do not see themselves as college students; the guides seek to empower students to identify and recognize areas where they have college level learning that they bring to the academy. Aligning with the national data, students at SUNY Empire who receive iPLA credit are more likely to complete their degrees.
How do you make incoming (and perhaps already enrolled) students aware of CPL in general/iPLA specifically?
SUNY Empire State College is known for awarding CPL and students apply knowing this. However, SOHS took recognition a step further by putting information about the guides on their school website and holding workshops each semester speaking to students about iPLA and CPL opportunities.
Overall, do you think awareness of CPL among adult learners is sufficient or lacking?
Many students know about CPL, but don't always understand the different options available to them or recognize that they have the learning. The SOHS guides project has sought to raise awareness to all groups, particularly those who are marginalized, in order to highlight prior learning experiences. This is a social justice issue as students who earn iPLA are more likely to graduate. It can be a tool to close the completion gaps in higher education.
How important is faculty support to the success of iPLA/CPL?
SOHS faculty have considered this aspect a great deal, particularly which students are marginalized and how do we develop one measure to take this out of the iPLA/CPL equation. Implicit bias is within all of us; students are marginalized because the institution including faculty marginalize their abilities. Historically, the support of the faculty is crucial to iPLA/CPL. Faculty serve as evaluators of iPLA, as well as mentoring students in their creation. Faculty serve as instructors or practitioners within their own field of practice; they may be aware of knowledge or skills that students possess as a result of working in that field that is not being submitted for iPLA. Faculty who mentor students within their own field of practice are able to identify learning in easier ways than those mentoring students not within their own field. The SOHS guides level the playing field so that any faculty member working with a student can brainstorm topics that may be relevant to the student. One aspect of this project is to remove or at least interrupt the level of marginalization that students may face in pursuit of iPLA when assigned to any type of faculty.
What are some misconceptions students and/or faculty may have about CPL?
There are several misconceptions about CPL. Some of the most basic are that it will be easy to write an iPLA or it is giving credit away. For many it is unclear as to what topics, knowledge, and/or skills are appropriate to submit for CPL credits. Misconceptions exist about what is advanced versus lower-level learning. The process for submitting CPL for consideration is also unclear. Traditionally at Empire State we are known for not course matching. However, data revealed that students request iPLA with titles similar to those used in courses as they represent defined knowledge or skill areas (e.g., Case Management or Group Work). The SOHS guides sought to improve upon these with the guides so that they are student centered, transparent, represent a large topical area, and equitable to all groups.
What is the maximum credit students can receive for CPL?
Students can receive up to 93 credits of advanced standing. This is inclusive of transcript credits and CPL. The student must meet the SUNY degree requirements such as general education and the required number of upper level and liberal arts credits. The balance within the degree of meeting SUNY requirements and those for a degree also needs to be met. The workshops held by the SOHS speak with students about the balance of credits and using CPL in their degree.
How many majors/programs does iPLA connect with?
The SOHS has general requirements that each student earning a degree must meet. The guides that have been designed fall within these areas. Therefore, they impact all programs within the undergraduate school. Because the intention of the SOHS guides was to be student centered and specific to the student who has that area of knowledge or skills, they do not have to be limited to a particular school. However, the SOHS guides were created to capture experience within the Addiction Studies, Child and Family Studies, Disability Studies, and Health and Human Service fields.
What are some common career paths associated with iPLA students (either as the basis of experiential learning or which students have used iPLA to advance further along)?
The SOHS guides were created to assist the largest range of students possible to meet the foundational requirements for all SOHS degrees. Any student could utilize the guides who has prior experience within the field as it highlights their prior knowledge and skills. Students within the human services field could work with a variety of different populations, including children, older adults, addictions, and healthcare, or settings, including agencies, hospitals, or residential settings. Many of our students go on for an advanced degree, such as master's in social work or mental health counseling.
Have you integrated any employer partners within your CPL programs to "proactively" recognize prior learning (e.g., corporate training curricula)?
The SOHS has established great partnerships with community organizations and is able to create CPL opportunities from these. One example is creating a CPL of certified peer recovery advocates in the addictions field based off of the work of a community organization. This would award students with 16 credits if they have this type of certification.
If any student success stories come to mind, can you share some brief details?
There are so many that come to mind!! One example is a 45-year-old female student who has worked in the addictions field for over 20 years. She has her CASAC and is needing her bachelor's degree to advance further in her job. When working with her mentor, we were able to identify areas beyond the CASAC that she has experience in, such as advocacy, documentation, supervision, and diversity. She was able to submit iPLA on these topics and be awarded 16 credits for this learning, as well as earning 32 credits for her CASAC. Along with the credits she had taken at other colleges, this greatly reduced how many courses she had left to take with us and could theoretically finish her bachelor's in a year.
---
I'd like to thank Thalia MacMillan, Carrie Steinman, and Frances Boyce for sharing their insight for this article. It's a pleasure for CAEL to spread the word about the great work CAEL members like SUNY Empire are doing for adult learners. You can learn more about the innovations the CAEL community creates and champions at our conferences and other events. Interested in sharing your own adult learning success story? Contact cael@cael.org
You Might Also Like