How Can Academia Meet STEM Workforce Needs?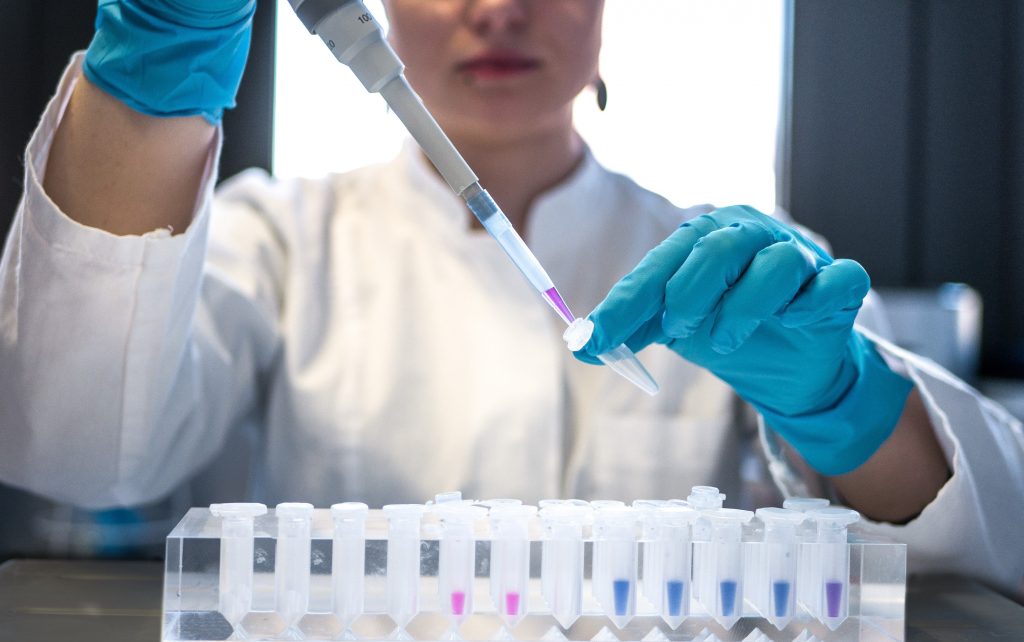 There are several STEM master's degree delivery options to choose from: online, on campus and hybrid. Most provide a strong curriculum, students earn their grades, graduate, and set out to find a job in the real world. Most STEM graduates have the technical knowledge needed to start their careers, but—and this is a big BUT—what makes them attractive to employers? Will they succeed in their careers?Do they possess the transferable skills and competencies needed in the workplace environment?
Graduates of traditional research programs often find themselves woefully unprepared for the demands of the work environment. There's no time to be flustered when asked to pivot to another project. New hires must be flexible and work within the parameters of the corporate culture or start-up environment. It can take employers months to bring traditional graduates up to speed to be effective employees. Not with Professional Science Master's degree students, however. They are ready to work on day one.
You may be asking yourself, "What's a Professional Science Master's degree?"
A Professional Science Master's degree or PSM is a graduate degree that combines STEM with business acumen. Whether students are earning their degree for a career in biotechnology, cybersecurity, forensics or genomics, they all need to learn how to participate in the business world, an industry, the military or the non-profit sector.
The essence of a Professional Science Master's degree is the opportunity to acquire or improve transferable skills and competencies within an academic curriculum. This may sound straightforward, but some skills can be disregarded or devalued in traditional research tracks. In fact, a director of a master's degree program in artificial intelligence once said to me, "What do the students need to learn communication for? They're just going to sit in the back office. They're not going to have to talk to anyone." I audibly gasped. Unfortunately, this attitude is not uncommon. All our STEM graduates need to be able to express themselves, both in writing and speaking. Most of us do not work in a vacuum.
The best team members will not only be able to explain themselves, but they will also be trained to listen to others. They may have to communicate with company executives, commanding officers, community representatives and even family members—all of whom may not have any specific knowledge of the discipline. In today's world, the teams themselves can be incredibly diverse, comprised of people from a myriad of cultures and perspectives. Communication is critical.
As Ashraf Dehlawi, a PSM graduate and now VP of Product Development & Project Management at Morphogenesis, Inc., recently said, "A PSM goes beyond the bench."
"The Master's of Science in Biotechnology from the University of South Florida is a specialized degree that prepares graduates for work in active scientific settings by combining technical competencies with workforce skills in preparation for careers in the growing biotechnology sector," Dehlawi's program website reads.
Dehlawi knows what is needed and understands that PSM programs are preparing future scientists to bring value to their employers and advance into leadership positions.
PSM graduates explain complex scientific topics to their bosses, co-workers and the general public. They are in the business of science; they create, they innovate, they manufacture, they sell, they explain and they problem-solve. PSM graduates understand the importance of policy, government regulations and intellectual property law. They understand data, have a toolbox of management skills and demonstrate ethical behavior. What more could you ask for?
What about experience? That's where PSMs are even more valuable. Not only do these degrees provide strong curricula in a specialized field and incorporate transferable skills and competencies, but they also have an experiential learning component. PSM students are required to complete internships, externships, co-ops and academic research or industry projects.
If you go to hiring websites, you'll see articles on in-demand competencies, transferable skills and relevant experience. Universities can meet these demands by leveraging industry or employer advisory boards—a distinct feature of the PSM degree.
The employer advisory board is comprised of professionals from government agencies, community organizations, local industries, small businesses and start-ups. The board keeps faculty informed of trends in the profession, preparing students not just for jobs of today, but also those of tomorrow. This way the programs stay relevant, and the curricula maintain flexibility in our changing world.
It's a win-win for all. The graduate has a leg up on their career path. The university earns tuition revenue, cultivates corporate relations and engages with Workforce Development. The employer saves time and money onboarding new STEM hires and promoting internal talent.
So, now you may be asking yourself, if this is such a fabulous degree, why haven't I heard of it? You may be surprised to learn that today there are over 350 established PSM programs affiliated with the National Professional Science Master's Association, as well as many other PSM-like programs. The range of fields is quite broad, as you can see in this program locator list. (https://www.professionalsciencemasters.org/program-locator)
PSMs boost enrollment, improve community relations, attract corporate attention, strengthen industry connections, produce successful alumni and improve our workforce's capabilities.
Many programs are niche and cap their enrollment to ensure the best outcomes for their graduates, such as the space studies program at Rice University or the zoo, aquarium, and animal shelter management program at Colorado State University. Other programs are larger, such as the biotechnology program at Northeastern University, which currently has an enrollment of 450 students.
Academically, providing an excellent master's education in STEM should be a given. What's not so cookie-cutter about PSMs is the attention these programs pay to transferable skills and competencies, experiential learning and advisory board input.
So, going back to the original question: How can academia meet workforce needs? It can meet and adapt to workforce needs through Professional Science Master's Degrees.
You Might Also Like