Author Profile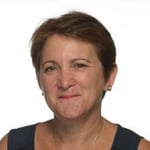 Elizabeth Friedman | Co-Founder, National Professional Science Master's Association
Current Position and Past Experience
Elizabeth Friedman is an Adjunct Professor of Anthropology in the Department of Social Sciences at the Illinois Institute of Technology in Chicago. Over the past decade she has taught several courses in cultural anthropology, environmental anthropology, archaeology, and a very popular experiential learning course about the city of Chicago. Administratively, Friedman has held several positions at Illinois Tech, including Director of Professional Master's Programs and New Initiatives, and Program Manager for Professional Science Masters Degrees. While at Illinois Tech, Friedman served as President of the National Professional Science Master's Association, an organization she co-founded with colleagues nationwide to support and promote STEM master's education.
Education, Honors and Achievements
Friedman received her Ph.D. and M.A. from the University of Chicago in Near Eastern Languages and Civilizations, focusing her research on the relationship between ancient ceramic and metal technology. She conducted archaeological science experiments and research at Argonne National Laboratory. Friedman earned her Bachelor's Degree in Anthropology from the University of Virginia.
Personal Details and Community Involvement
Outside of higher education, Friedman is very passionate about martial arts. She is a master instructor, holding a 4th degree Black Belt in Tang Soo Do (Korean karate). She also loves to practice the Filipino martial art of Kali-Escrima (aka stick fighting). She trains and teaches both of these martial arts, and occasionally offers a women's self defense class. To improve her mind, body, and spirit, she walks daily, practices yoga sculpt, and immerses herself in historical fiction. Hiking and kayaking, weather permitting, are other activities she enjoys.
Connect
You can connect with Elizabeth Friedman on
LinkedIn
Articles by this author: