Interdisciplinary Graduate Programs Worth the Challenge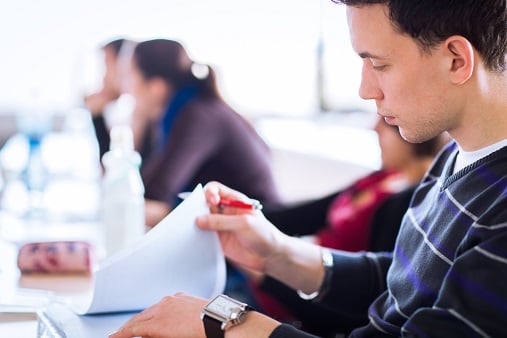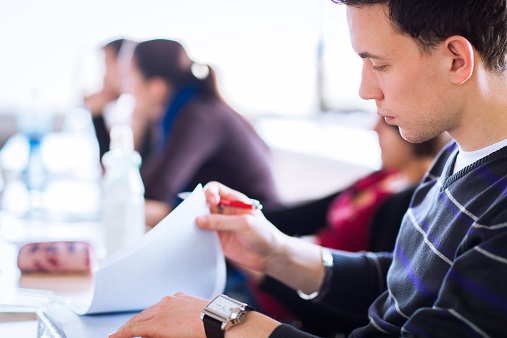 The following interview is with Maura Borrego, director of interdisciplinary graduate education at Virginia Tech. Borrego spoke at the 2013 Council of Graduate Schools conference on strategies institutions can put in place to successfully develop interdisciplinary graduate-level programming. In this interview, Borrego discusses how an interdisciplinary approach to graduate studies can be a major differentiator for schools in this competitive environment and outlines some of the most significant challenges such an approach to the graduate marketplace can pose.
1. Why is the interdisciplinary approach to graduate education so valuable in today's higher education environment?
It has to do with the jobs students are getting after graduation. Traditionally, it's been a problem with graduate education that many faculty just think they're reproducing themselves for their students and the most desirable job for their students is to go into faculty positions. But there's a lot of other places where we need the kinds of critical, analytical thinking which you get from a PhD in industry and non-profit settings.
This more recent generation of students are interested in making impact in ways it's difficult to see that you could do if you just went to work in the university. Even the nature of the faculty work is changing too. Because there are so many big and contractible problems that require an interdisciplinary approach, for many faculty members, their work is less focused on particular disciplines and more focused on collaboration and bridging the disciplinary gaps. In order to be competitive for the type of funding to support that kind of research, you really need to know how to do interdisciplinary work and, in particular, collaborate.
2. Is interdisciplinary graduate education more valuable for students looking to leave academia to enter the labor market, for those pursuing a career in academia, or is it equally valuable for both?
It's important for both. We're at a point where not everyone should be getting an interdisciplinary background and training because there are a lot of people who are happy and comfortable and are working on problems that fit squarely into disciplines.
3. How can intra-institutional collaboration at the graduate level help differentiate an institution from its competitors for prospective students?
It's critically important to show that colleges, universities, advisors, departments and graduate programs are willing to cross disciplinary boundaries and to do what it takes to answer the question or solve the problem. As I mentioned earlier, this newer generations of students are not just interested in finding secure jobs and working at them their whole life, they're having greater expectations that they're going to change jobs over the course of their career, that they're going to have to learn new skills, that a lot of their skills will be professional and have to do with teamwork and collaboration. Most importantly, they really want to make an impact, they want to make a difference. In order to do that, it's pretty critical to have interdisciplinary approaches and what some people are calling 'trans-disciplinary' approaches that are a little bit more based in practice and bring in not just different academic disciplines [but consider] the stakeholders involved.
4. Is there anything you'd like to add about the value of interdisciplinary education when it comes to differentiating a graduate school from its competitors?
Sometimes there are a lot of challenges to recruiting students. It's easier in many ways to be working within traditional disciplines, especially ones in which there are undergraduate majors, because you know exactly where to go to recruit the students that might be interested in graduate school. If you're in a new and unique area, it might not be as clear where your students are going to come from.
[This is particularly difficult] if you're not looking at traditional-aged students and are looking at people who have been out practicing and want to take their practice to a new level. The other side of this is that if you're working in the university as an administrator, you've really got to think about the policies and organizational structures and ways the university has evolved to be organized around disciplines. There's definite intellectual challenges to doing interdisciplinary work and that's what I want our students and faculty to be focused on as opposed to administrative and policy barriers. That's what we're trying to get rid of to empower people to do their very best work.
This interview has been edited for length.
Author Perspective: Administrator
You Might Also Like