Defining a Role for High-Quality Microcredentials in Higher Education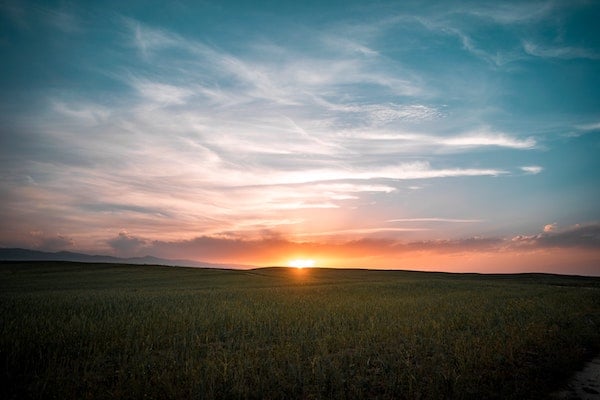 SUNY's Unique Policy-Driven Program Continues to Grow
This semester, the State University of New York (SUNY) is offering nearly 400 microcredentials in over 60 disciplinary areas across 27 of its 64 campuses. Host campuses are as diverse as the SUNY system itself and include community colleges, technology colleges, comprehensive colleges and doctoral degree-granting institutions including a health science center, a college of optometry, and three R1 research institutions. Taught by SUNY faculty, providing students access to campus academic supports and resources, SUNY's model highlights a niche for higher education in this space.
Developed in alignment with a ground-breaking SUNY-wide policy, SUNY microcredentials are both for-credit (65%) and non-credit (35%), can be offered online, on campus, or on the job site. Each microcredential is designed to have standalone value and whenever possible to also stack together with other microcredentials and/or directly to initial or advanced certificates or degrees (current offerings stack to the associate, bachelor's, master's, PhD, DDS, OD, and MD). Three, 3-credit courses, is the most common format but there are microcredentials that consist of two or three courses and an applied learning experience, a sequence of microcredentials leading to one or more industry certifications or to a full degree, non-credit programs and on-site bootcamps with student supports, and more. SUNY microcredentials motivate existing students to persist and help them distinguish themselves in a competitive job market; provide professional development to alumni and professionals across an array of positions and industries; build a pipeline of skilled employees in emerging fields; and, upskill and retrain incumbent workers and those unemployed or underemployed because of the pandemic.
A small sampling of titles ranges from Tableau basics and data modeling in Excel to applied creative thinking and problem solving; from precision agriculture tech to supply chain priorities; from child advocacy and communications strategies for those who are deaf or hard of hearing to earth science for in-service teachers; from CNC Operator and HVAC Essentials, to sterile processing techniques; from masonry and carpentry fundamentals to structural, ornamental and fabrication welding; from a sequence of microcredentials in Geospatial Information Systems and Technology to an introduction to Python; from post-acute respiratory care to rural medicine and vision rehabilitation.
Ours is still a young program and we have a running list of improvements to make as we grow. Still, there is something significant about what's been built to date. SUNY's work has been cited in consultancy reports for British Columbia, literature reviews for Australasia, and regarded multiple times as an exemplar in the US. SUNY campuses have received grant funding from the National Science Foundation and the US Department of Health and Human Services. I have joined with campus microcredential leads to meet with and share resources with dozens of higher education partners (we always learn from these conversations too). The most common questions we receive center around how we created such a broad program, how we ensure quality and how we have engaged faculty.
Synergies between SUNY's outstanding faculty, students, faculty and student governance, administrators and staff, microcredential leads, Workforce Development and Continuing Education leads, alumni, our business community, and P-12 partners allowed SUNY's program to grow to where it is today. So many of these same constituencies also helped lay the program's foundation.
SUNY is fairly unique in higher education in that it is not only the largest public comprehensive system of higher education in the United States, its governance structure includes one central board of trustees with oversight over the academic programs of all its campuses. When we think about effecting change across a system as large as SUNY, we often rely on board of trustee policy as the vehicle. Our commitment to shared governance encourages collaborative academic policy development from the ground up through SUNY-wide task forces and committees.
As a result, SUNY's microcredential journey began in 2015 with an 18-member SUNY Micro-Credentialing Task Force with a representative campus president and multiple provosts, registrars, faculty governance representatives at the two- and four-year levels, student governance members, CE deans, Workforce Development leads, business officers, etc. Task force priorities were clear: defining a SUNY microcredential and establishing processes to ensure SUNY microcredentials have the same academic rigor as the certificates and degree programs its campuses offer. Endorsing the task force's recommendations, SUNY's Micro-Credential Policy was adopted by the SUNY Trustees in 2018 (yes, it took us three years to get there!).
SUNY's policy set an unprecedented standard in establishing a SUNY-specific definition of a microcredential, guiding principles for development and support for a broad-range of microcredential types, while still ensuring sufficient flexibility to support faculty innovation. SUNY microcredentials:
Verify, validate and attest that specific skills or competencies have been achieved (learning outcomes, assessments, including samples of student work);
Are endorsed by the issuing campus and align with SUNY Trustee policy;
Have been developed through established faculty governance processes; and
Are designed to be meaningful and of high quality (support for multiple types of microcredentials, ensuring portability through transcription and badging, and wherever possible stacking).
SUNY's policy support for multiple types of microcredentials aligns well with what our chancellor, Dr. Jim Malatras, has rightly defined as SUNY for All. It's premise of meeting each student where they are and providing multiple pathways for them to succeed is relevant to SUNY microcredentials, which help students meet employment and academic goals that can provide a pathway to or back to college. In fact, SUNY's microcredential program experienced significant growth over the past year because of a collective desire to serve more adult learners impacted by the pandemic. Offering beginning, intermediate and advanced microcredentials in a wide range of fields provides multiple opportunities to make a career shift or enter the workforce anew.
Many SUNY microcredentials are developed with business, community and P-12 partners, as well as informed by market and industry standards. Business leaders, for example, have expressed appreciation for SUNY standing behind its microcredentials and establishing a strong connection with faculty governance. I'm not sure all company presidents and hiring managers know exactly what faculty governance means in practice, but they do recognize faculty engagement and equate it with quality. While many of our business and industry partners initially seek specific short-term training, they have reacted so positively to training that puts employees on a pathway to a certificate or degree (either through a for-credit or a non-credit microcredential evaluated by faculty through prior learning assessment); they can list SUNY microcredentials as part of their employee benefits program.
Most SUNY campuses recognize completion of a microcredential with a digital badge (we support the IMS Global Open Badges Standard) and have learned that intentional use of badge meta-data (listing the learning outcomes, skills and competencies, linking to student work) is a great confidence booster for students who too often struggle to articulate what they know.
The collaborative work across SUNY in developing and then implementing its unique microcredential policy has been energizing and inspirational, and we are excited about the work ahead.
At the system level, we are in the midst of refreshing our website to accurately tell our story and launch our first searchable database of SUNY microcredentials. Campus websites, too, are in various stages of completion and are striving to support easy access to information. We are looking to streamline application processes, data tracking and reporting and benefit from innovative registrars working to make that happen. Together we will identify gaps in areas of focus and discipline to ensure pathways from the undergraduate to graduate levels in high-demand fields. We will look for ways to scale access to in-demand microcredentials and survey microcredential alumni to inform program improvements. We will continue to engage with our business, P-12 and industry partners to enhance our support through microcredentials.
Importantly, we will also support efforts to create a national incremental credentialing system that recognizes high-quality microcredentials as established by SUNY. This work is underway now through partnership with the SUNY System, University of North Carolina System, North Carolina Community College System, Colorado Community College System and Colorado Department of Higher Education as part of SUNY Empire State College's IES supported-grant work, Credential As You Go.
So much work lies ahead, but in support of SUNY for All, I for one, can't wait to get started! Follow our journey at: www.suny.edu/microcredentials.
Disclaimer: Embedded links in articles don't represent author endorsement, but aim to provide readers with additional context and service.
Author Perspective: Administrator
You Might Also Like