Using the ALLIES Framework: A Change Management Approach to Better Serve Adult Learners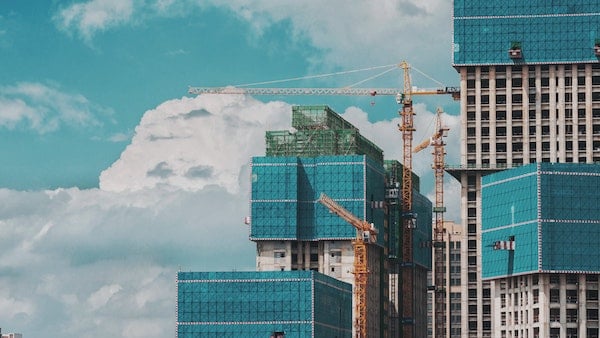 When I joined CAEL in 2016, my prior work experiences in postsecondary education and in workforce training had taught me one difficult lesson: policies and processes seldom work in the best interest of our students. As advisors, coaches, instructors, and mentors, much of our work involves helping students circumnavigate the red tape they encounter when navigating a process. I often found myself thinking, Why does this have to be so convoluted?
My main task as a new CAEL project manager was to revise the then-ALFI instrument and to integrate CAEL's Principles for Effectively Serving Adults into a survey instrument that provides a gap analysis between institutional and student perspectives. After much internal discussion, we designed and validated a new principle, Adaptivity, that addressed what we saw as a gap in the existing principles: change management to effectively (re)design adult learner-focused programs and services.
While working with hundreds of community colleges and universities around the U.S.—and at times beyon—to measure the effectiveness of practices that matter to adults, adaptivity frequently emerged as a top challenge. When discussing strengths and opportunities relative to practice, it became clear that faculty and staff lacked the information and resources necessary to enact meaningful change to improve adult learner enrollment and success outcomes. Some felt that efforts to build institutional buy-in for adult learner programs and services were futile endeavors. Others felt fatigued by change. In the worst cases, individual faculty and staff had long worked above and beyond to support adult learners at their institutions. These adult learner champions faced burnout. How can such an institution make a change to better serve adult learners?
The new Adult Learner Leaders for Institutional Effectiveness (ALLIES) framework leverages the spirit of the former adaptivity principle by providing a change management process that involves engagement at all institutional levels. By sequencing the best practices found within Adaptivity and the other principles, the ALLIES framework guides institutions through the steps necessary to plan for, implement, and assess the effectiveness of a change. The foundation of effective change management requires leadership buy-in, investment into professional development, and developing robust, impactful relationships with local and regional stakeholders. In this sense, the ALLIES framework puts the prior principles in motion.
Lacking this foundation, adult learner-focused programs and services can certainly exist. However, the programs and services become siloed into a handful of departments and provided by those faculty and staff tasked explicitly with serving adults. Providing an adult learner-focused program or service will certainly help those adults accepted into that program. Yet, a synchronous evening program will not reach second-shift workers looking to return to school, nor will a childcare program that ends operations at 5 p.m. for the parenting learner whose classes run from 4 until 6:30 p.m. Institutions must go beyond offering a program or service without considerable planning for what it means to effectively and equitably serve adults.
Even institutions that lack an adult-focused program likely serve some adult learners. While the first level of the ALLIES Framework begins with collecting data on adult learners and local labor market needs, the adults already on-campus can provide feedback that highlight the strengths of programs and services on offer. Nearly all institutions will approach change management through a strategic, capacity-building lens. Adult learner data can show what support services and programs are most in-demand, where faculty and staff have already extended flexibility to serve learners like them, and some gaps in processes and information that the institution can address through careful planning and allocating resources.
Ultimately, programs and services should provide the attributes that matter most to adult learners: affordability, career connections and relevance, flexibility, opportunities to demonstrate and receive credit for prior learning, and student support. All students benefit from clear pathways to enrollment, processes that facilitate persistence, flexible course scheduling and modalities, and accessible, comprehensive student support. After all, many adult learners are also the first in their families to enroll in postsecondary education. When programs and services are built on a robust foundation of strategy, and faculty and staff feel prepared to serve each adult learner, the process becomes less convoluted: especially for those learners with little familiarity with postsecondary education. Only then can institutions provide true "academic empowerment"—programs and services that place adult learners directly in the driver's seat as they navigate postsecondary education with relative ease.
Change can seem overwhelming, especially institution-wide changes to serve a new population of learners. An institution does not need to simultaneously address every challenge identified by students, faculty, and staff. Cross-unit teams and partnerships can help mitigate some of this pressure. When the institution moves together to implement a well-planned change, faculty and staff can then design and provide robust services and adaptive programs.
The ALLIES Framework should inspire hope to practitioners and adult learners alike. The framework's strategy is designed based on feedback from thousands of adults and integrates best practices identified by institutions as significant drivers of adult learner enrollment, persistence, completion, and post-completion success. This attribute shows that programs and services can be built to equitably, effectively serve a diverse group of adult learners. It is doable!
Author Perspective: Association
You Might Also Like