University Intrapreneurship: Enhancing Student Support Services for Online Programs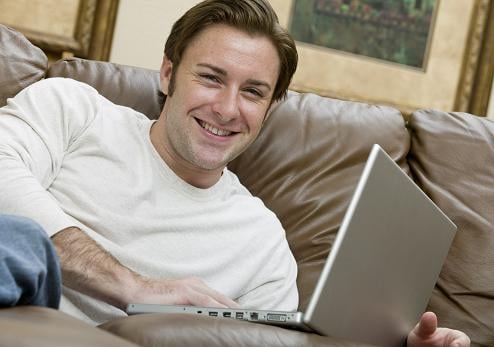 Intrapreneurship is a term used to describe practices typically thought of as being entrepreneurial but within a large, relatively conservative organization. In many instances, this approach can be identified as a major contributor to the success of online programs within an academic institution.
Successful distance learning programs have tended to hire their own support staff rather than rely on an infrastructure designed to support a finite number of traditional, on-campus students. The downside of this approach is that precious resources are being replicated that could be used more effectively, as a campus-wide effort, rather than through individual programs. Universities need to evaluate existing resources and maximize their efficiency by sharing capabilities in areas such as course development, enrollment management, IT support, marketing and student services. This will allow institutions to quickly assume a prominent role in online education that will be self-supporting and with minimal investment.
Self-funded programs enable students anywhere in the world to access quality education from prestigious public universities and, at the same time, generate millions of dollars in tuition revenue. While the university encourages the development of online programs, and colleges within the university are beginning to embrace this opportunity to help support operations, the process is not an easy one, and requires multiple steps, resources and expertise.
Four pillars of support are required for institutions to offer a seamless and successful student experience;
1) Course development 2) Concierge registration 3) Extended hours and enhanced IT support 4) Effective program marketing and communications
1. Course Development
Course development is so closely linked with the content and education of the student that it needs to be integrated into the academic institution. Most large universities already have graphic and instructional designers in-house as well as the ability to film and edit digitally-captured material. These resources can be leveraged across colleges to offer a more efficient and economical solution than contracting with an external provider.
2. Concierge Registration
Once a program has successfully been through the institutional approval process, course content developed and brought online, and instructors put in place to deliver the material, some of the main concerns of fledgling distance education initiatives revolve around registering students and providing adequate support as they access their courses.
Although all of these services already exist for on-campus students, online students often have additional needs that cannot be dealt with during the normal business hours of a university. Successful distance programs have therefore hired their own staff to field questions and resolve problems that the online student may encounter. It is this level of customer service that many students identify as being a contributing factor in their decision in choosing one university over another. Included is proactive communication with the prospective students, verifying receipt of applications and tracking them through the application process. In addition, the support group is the liaison on the student's behalf with the admissions office, registrar, graduate school and financial aid department.
3. Extended Hours and Enhanced IT Support
Given the very nature of distance education, extended hours of IT support for both online faculty and students is essential. Online students are often working professionals who study and complete assignments in the evenings and weekends, outside of regular help desk hours. Meeting their needs quickly is essential to keeping them engaged in their education. IT support that is offered 24/7 is essential. This round-the-clock support can be achieved in a number of ways, including offering employees flexible work hours and making use of staff residing in different time zones. Again, these shared resources can be leveraged across multiple programs.
4. Effective Program Marketing and Communications
Online courses enable students both nationally and internationally to benefit from the education offered by the university. Given the specialized skills and significant resources required to effectively market an online program, outsourcing of this particular function is often a consideration. Few academic institutions have the infrastructure and expertize to successfully market and advertise individual programs. Online programs appealing to these technology-savvy students require state-of-the art digital advertising, using one-to-one marketing, based on an in-depth understanding of the target audience.
In order to deliver this personalized marketing, a broad base of technology enabled marketing services are required including market research, program and student profiling, strategic content development, brand marketing, world-class digital marketing and in-depth data analytics.
In addition, many programs require marketing at professional conferences, which can be managed by an external partner who coordinates multiple efforts to minimize the cost of attending such events. Forming a partnership with a commercial marketing firm can bring the best of both worlds to the endeavor, through a public-private partnership that combines academic excellence with business acumen.
Conclusion
As academia continues to embrace online education, the need for an intrapreneurial approach becomes increasingly apparent, as institutions gear up to compete with the private sector for students. Capitalizing on the experience and existing infrastructure already available throughout the campus, maximizing its efficiency through sharing resources and introducing a culture of customer service are the only ways to develop a sustainable and financially viable online venture.
Author Perspective: Association
You Might Also Like