Supporting the Soldier-to-Student Transition: Ensuring the Success of Active Duty Military Students and Student Veterans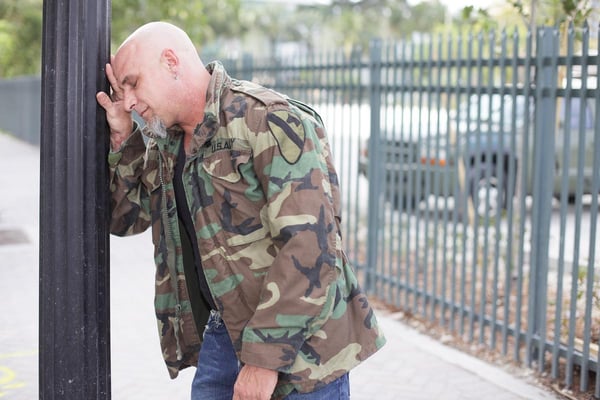 The population of active duty military students and student veterans is growing on college and university campuses across the country. According to the U.S. Department of Veterans Affairs (VA), the number of VA Education Program beneficiaries grew from 397,589 in 2000 to 923,836 in 2011. This is great news, except that most of these soldier-to-student transitions end in failure.
An analysis by the U.S. Senate Committee on Health, Education and Labor and Pensions showed that 88 percent of veterans attending college drop out during their first year and only three percent graduate. Many colleges and universities are enlisting the support of professional student coaches to help student veterans and soldiers navigate the world of higher education and successfully earn their degrees.
The wide-ranging "military student" category includes active duty students who are either deployed, on a temporary assignment, or overseas not in a war zone. It also includes senior officers, enlisted members, veterans, guards, and military spouses. Some students, such as young active duty students or military spouses, might have no experience with college. Others may have attended college but not finished or transferred from another base or school.
The vast majority of these students are capable and committed to earning their degrees.
"After years coaching students at college campuses and on active military bases, I can say with certainty that military students are a highly motivated group," said Ron Callahan, Program Development Associate at InsideTrack, a national student coaching organization that works with thousands of military students across the country. "They simply need structure in their educational experience and to put a specific plan in place for earning their degree."
According to Callahan, military students tend to be very goal-oriented and comfortable with discipline and deadlines. They also have high expectations of themselves and their peers and are accustomed to taking responsibility for their actions.
He has found that student coaching programs are an excellent way to help these students set goals for themselves and achieve milestones toward a degree, as they build study skills and broaden their knowledge.
While the military offers mentoring and many other helpful resources, institution-specific student coaching programs provide a valuable layer of support, combining a deep knowledge of the university's resources and the skills required to be a successful student.
"Our coaches meet students on their own terms, taking into account their duty and school schedules, family and personal obligations, and other potential obstacles," said Callahan. "We understand the challenges active duty students face fitting their academic obligations into their already busy lives, which may involve deployment or serving temporary (TDY) or detached duty (DET) for weeks or months at a time, without access to school resources."
Callahan is also quick to point out the importance of supporting military students as they negotiate the challenging waters of paying for their education.
"The military provides a set amount of tuition assistance each year, and specific colleges may offer additional financial support, from reduced tuition to free textbooks, but accessing funding can take time and patience," says Callahan. "Active duty and veteran students can access the GI Bill and its many additional supplements as well, but that also takes planning and perseverance."
Coaches also support military students by being aware of the serious real-life issues many service members address on a regular basis, such as Post-Traumatic Stress Disorder (PTSD) and other physical and mental health issues. "Our coaches are careful to take each student's personal situation into account and have detailed procedures in place for addressing any potentially serious situations."
Despite some challenging situations, Callahan is quick to point out the he and his colleagues truly enjoy working with military students, because it makes them better all-around student coaches.
"The best thing [about working with military students] is that they are effective critics and provide constructive feedback. They are typically more comfortable communicating their needs, expectations, and thoughts than other students," Callahan notes.
Callahan and the coaches he works with are committed to the success of all students, but they hold a special place in their heart for serving those who serve our country.
Callahan also shared a few pieces of advice for others working to support the soldier-to-student transition.
Tips for Individuals Advising, Mentoring or Coaching Military Students
Be transparent about why you are asking for information or answers to particular questions.
Be direct and concise with questions and feedback and focus on logistics.
Build a foundation with safer subjects, then gradually tackle more complex issues.
Watch your terminology. For example, use, "what do you think about…?" versus, "how do you feel about…?"
Realize that many active duty military students regularly face actual life-or-death issues. It is important to cultivate a mutual understanding of "urgency" with these students.
Be aware of the support resources available through the military, they are often more robust and specialized than those available through the university.
Be prepared for adverse situations, so you don't panic or over-respond. For instance, if there is a death in a student's unit, they may lose Internet access until the family is notified. Accept this as standard operating procedure.
Don't worry about not being a military expert. It's OK to ask them to remind you what a particular acronym stands for.
Author Perspective: Business
You Might Also Like