Shooting for the STARS: How Budget Cuts are Impacting Alabama's Adult Students (Part 2)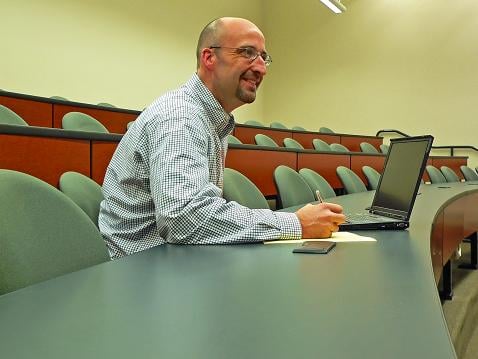 This is the conclusion of The EvoLLLution's two-part Q&A with Keith Sessions, executive director of the Articulation and General Studies Committee (AGSC) and Statewide Transfer and Articulation Reporting System (STARS) in Alabama. The state recently cut funding to STARS, whose goal is to develop pathways for students to earn postsecondary credentials. In the first installment, Sessions discussed the value of the STARS program for Alabama's non-traditional students. In this conclusion, he shares his thoughts on the impact budget cuts have had on his ability to serve the state's adults.
3. Why did state legislators decide to cut funding to STARS?
Unlike some other states, Alabama does not allow state-funded programs to run over budget. The funding for public higher education in Alabama is also based primarily on sales tax revenue rather than property tax revenue.
As a result, when our state economy is flourishing, education budgets tend to be higher. Just the opposite occurs when the economy is down; budgets tend to drop and programs suffer.
One of the big sales tax revenue generators is the Gulf Shores/Orange Beach area in southwest Alabama. In good years, this area of our state will generate large sales tax revenue streams that help to increase the overall tax revenues in Alabama. The BP oil spill really hurt this tourist area for a few years. Since that time, (over the last five to eight years) budgets across the state have seen large reductions. The STARS budget has been cut by more than 25 percent in the past five years. Personally, I do not believe state lawmakers have looked to cut budgets of programs such as STARS on purpose, but more likely they have done so out of a necessity to balance budgets and not create additional state debt. On a good note, recently, there has been an outpouring of support to increase the budget of STARS to ensure program viability in years to come. We are hopeful the legislators will approve a sizable increase in the STARS budget for the 2014-15 fiscal year. If approved, we will be able to better serve the needs of the Alabama transfer student.
4. How are these budget cuts impacting your ability to serve adult students in Alabama?
Over the last five to eight years, like others in our state, we have had to find ways to "do more with less." We have made drastic cuts in STARS staffing. Ten years ago, we had eight full-time staff members. Today, we have two. We also have had to look for ways to cut or eliminate travel, advertising, technology and other day-to-day operating expenses in order to work within the annual budgets we have been given. We are currently in the process of upgrading all of our technology and software. This is something we have not had the money to do for over five years. While times have been tough and budgets have been drastically reduced, we have continued to serve and meet the needs of transfer students in our state to the best of our ability.
5. What would be the overall impact on adult students if STARS were to shut down?
If the STARS program were eliminated, students would suffer. No longer would they have guarantees that the courses that they took at our community colleges would transfer for degree credit at our universities. If this happened, students and their parents would most likely begin to complain as they did in the late 1980s and early 1990s. As a result, new legislation would most likely need to be passed and a new program similar to STARS would have to be re-created at a cost that would most likely be three to four times what it cost to implement in the late 1990s.
Author Perspective: Government
You Might Also Like