Serving the Next Generation Workforce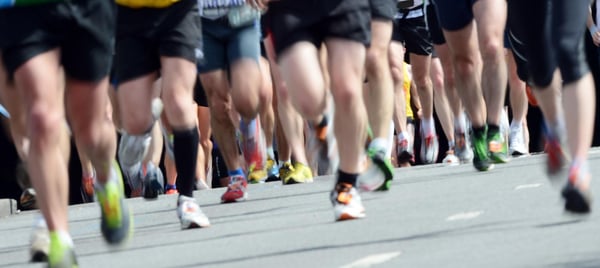 What courses will be needed to keep pace with rapid changes in business needs?
With continued reductions in formal education funding, how will institutions of higher learning choose and offer those courses needed by graduates returning to formal learning institutions for knowledge they need to keep pace with global labor market and business changes?
Those decisions and choices become more complex when:
57 percent of degreed graduates are NOT working in the field of their undergraduate major.
Unemployment and underemployed still remains high for degreed graduates, though better than the national average.
A mix of four generations are returning to all campuses to gain knowledge which might give them an edge in the labor market
6 of 10 Fortune 1000 enterprises say they are not able to keep critical skilled positions filled.
Small manufacturing or specialty businesses say they have openings they can't fill for up to a year.
A recent Next Generation Manufacturing (NGM) Study conducted by the American Small Manufacturers Coalition (ASMC) and the Manufacturing Performance Institute (MPI) gives us some clues. From their "scorecard" methodology they can measure progress in defining "how organizations should operate to reap performance improvements".
An analysis allows the defining of core areas necessary for the next generation workforce that educators should take notice of and respond accordingly. Manufacturing is an important sector of gross domestic product (GDP) production is essentially spelling out their future needs from college grads and those returning for post graduate courses and degrees.
First, there is a definite trend by employers to recruit only to their specifications for talents needs, and to engage recruits in a manner to retain and "groom" them based on solid performance metrics. Most enterprises are now able to determine their cost per hire more quickly than ever before. Employers know the cost of turnover of "key" positions and recognize the need to develop the "keepers". Better interviewing techniques is not as important as having the "skills" the employer requires.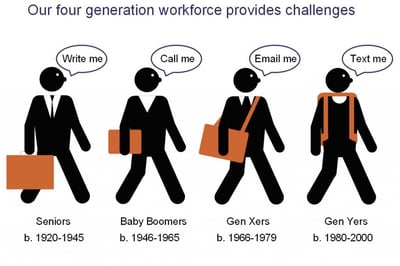 With increased data measures and human performance technologies, employers can now more accurately forecast their talent requirements for the future. The results (over simplified for this article) is a fairly accurate listing of skills and leadership development requirements, who should get them and how fast, in order to meet future product launches, changes in healthcare processes, get an edge on the competition or expand into new markets, etcetera.
However, many skills development requires classrooms and labs, which many companies just don't have available, in Science, Technology, Engineering and Math (STEM) courses. More and more local businesses are approaching local institutions requesting specialized curricula development. Some companies provide accompanying financial support, but most expect local states will provide funds to educate employees and set criteria for developing the skills needed within their industry.
For example, Baxter International, one of the world's largest pharmaceutical and drug manufacturers and a Fortune 100, recently chose a site in Georgia through a bid process, for a new plant to employee 1500 of mostly bio-technology processes for blood replacement and other body fluid supplements, chemists, engineers and other highly skilled workers are required. These are skills are in short supply nearly everywhere. In some cases these would be skills developed by Baxter which are not taught elsewhere. Baxter's CEO and Chairman, Robert Parkinson, personally came to Atlanta to meet eye to eye with Georgia's Governor, Nathan Deal. The Governor lived up to his name and sealed the deal by promising $14 million in state funds for specialized formal education developed to Baxter's specification in cooperation with Georgia Tech and other state institutions located closer to the new plant site.
While some of the employees will come with ready-to-work skills, a steady pipeline of qualified candidates will be needed over the next five years and beyond. Rather than bear the cost of nationwide recruiting talent in a bid-up process with related housing and moving expenses for all the talent needed, this company decided to take advantage of a multi-generational workforce willing to work. They also took on graduates with degrees in related fields, but who might not have all the skills needed, and they provided those needed skills through this specialized program.
There are also several other interesting results of the NGM Study, one being that it indicates that 20 percent of world-class companies such as Baxter are increasing their R&D spending, with more of their workforce dedicated to new product development. What post-graduate courses would be needed to demonstrate ability to work in this area?
Another interesting finding: Despite all the hype and coverage about talent management, only 30 percent of world-class manufacturers are actively engaging their employees. A merging of procurement, talent, HR, CLO, CIO, CFO and Training are now all engaged in stitching together technology they can afford to help select, manage and measure bottom line contributions by role. What post-graduate courses would be needed to demonstrate ability to work in this area?
It also seems that reward and retention based on performance is increasingly important. The majority of manufacturers (72 percent) report a value-add of $125,000 per employee. World- class companies say it's more like $175,000.
"Success at forecasting, scheduling and deploying labor impacts employee day-to-day workforce performance—ensuring that the right competencies are in place where and when needed—and systematically reduces the labor component of product cost and improving value-add per employee." (The MPI Group, Inc. "Next Generation Manufacturing Study")
Author Perspective: Business
You Might Also Like