Serving the Global Audience: Maintaining Branch Campuses and Online in Tandem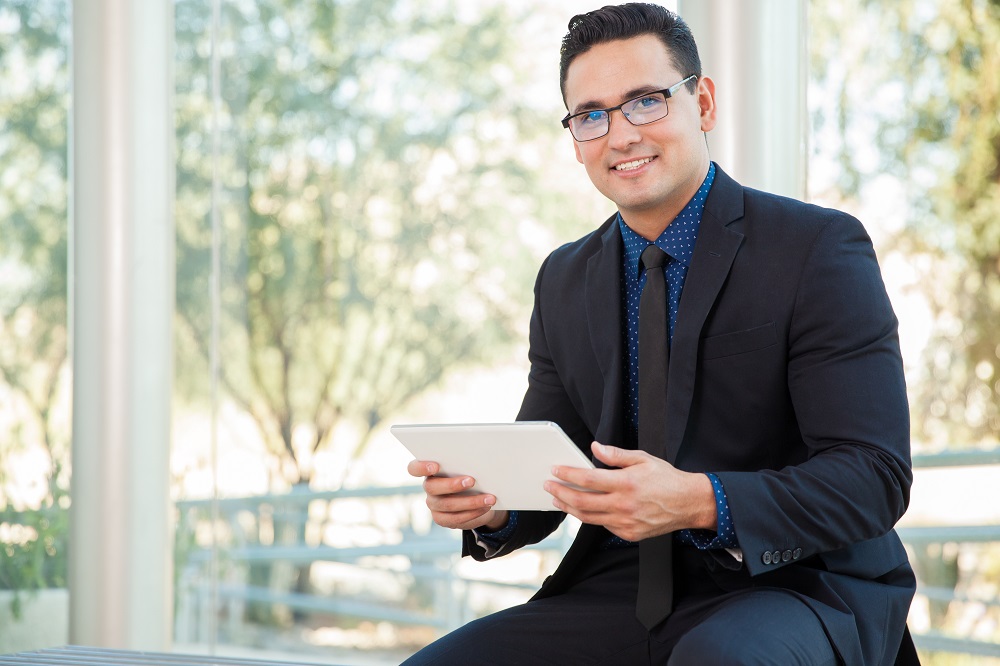 The higher education marketplace is no longer local or even regional. Colleges and universities now have a global reach like never before, and are striving to meet demand from students across the world. There are two main approaches to serving internationally distributed students: offering robust online programs and opening branch campuses. While most institutions choose one approach or the other, some institutions are seeing that offering both options maximizes their capacity to serve distributed students. In this interview, Sandra Chrystal sheds some light on USC Marshall School's experience in serving an international audience and discusses the relative advantages of online and branch campus programs.
The EvoLLLution (Evo): Why does the Pacific Rim offer such a promising opportunity for USC's Marshall School?
Sandra Chrystal (SC): That's where business continues to grow. When we look at what's happening in Asia—especially Southeast Asia—the amount of technology, business innovation and productivity continues to expand. Given our location, we're poised for continual growth.
Evo: What are some of the competitive advantages that USC's Marshall School has over business schools that may be locally placed in Pacific Rim countries when it comes to serving the business market?
SC: We still have the lead. We know that the universities have traditionally sent many of their students on exchange programs here, and they still do. Today, universities in Asia are getting better and better—a number of universities have grown in the last few years—but we still see a tremendous number of international students coming here. We have over 123 countries represented at USC. So many of the international corporations are hiring and the innovative startups are growing here.
In essence, businesses are hiring from the institutions that are leading on the US West Coast.
Evo: How effective are branch campuses at helping business schools create accessibility for geographically dispersed audiences?
SC: They've been very helpful. We have both the Executive MBA program and our Global Executive MBA program, which have enjoyed solid enrollments and enthusiastic alumni. We want to expand prospective students' opportunities. That's why we moved to online—to reach more students in diverse areas.
Online isn't designed to replace those wonderful programs we have for people who can attend programs at the satellite campuses or on our main campus. Instead, online is for the people who don't have the ability or interest to come for a long weekend several times a year to study. We want to offer a high-quality educational opportunity for that audience. Online learning appeals to a different group of students, and it certainly will add to, and enrich, the alumni base.
We feel that online learning provides a way to reach a number of students with differing professional needs and interests. The regional campus has been wonderful, but it can't reach everybody. We want to expand their opportunities with the online MMLIS, MBT, GSCM, and MBA programs.
Evo: What are some of the biggest challenges of managing multiple satellite and branch campuses, not only in the US, but abroad?
SC: Your faculty has to be able to travel to those areas for short periods of time, so you are always dealing with transitional issues and the required support. Also it's critical to advise the students, keep an eye on the technology in the classrooms, ensure that the facilities are available and ready at the best possible level. That takes a lot of management.
In contrast, when you have an online team, you generally have that team in one location, while you reach many areas.
Evo: What are some of the opportunities and challenges of launching an online program to serve working professionals and executives?
SC: We offer three online master's programs already. What we're finding is the challenge with time zones. If you're having synchronous sessions, which we do for our classes, you have to be online when that class meets and that can lead to time zone challenges for a few students.
We've had more learning opportunities than challenges. We've made a big effort to carefully train our faculty to be able to create asynchronous materials in conjunction with our instructional designers and our production team and also to be able to successfully manage an interactive web discussion every week. That training has been different than what we would have to do if we had faculty going to a regional campus, as that format allows them to simply carry on the discussion or lectures in the same way that they've done for years. The online delivery method is very different.
A star faculty task force designed this online MBA and decided it would provide an integrated curriculum, five courses with a combination of faculty discussing a particular business perspective or challenge each semester. Within each of those courses, data analytics and management communication are integral to the content. That is unlike any other program where courses would be standalone. This is a unique and exciting way to engage with this audience of students. In addition to learning fundamental business theories and cases, students will examine social media. They will look at cases that deal with digital marketing and digital issues of web priority, security, and privacy—real decisions that are happening now within international businesses. That's a different approach than what we have in the residential courses.
Evo: Having recently launched an online MBA, what were some of the challenges you faced in developing the new program and getting approval for that program and how did you overcome them?
SC: It has been a three-year process: we didn't rush into this. When the dean and his cabinet decided that Marshall would increase online learning, we had to meet with many faculty members. We had many group discussions, created a faculty advisory committee, asked our faculty technology committee members to test some of the technology, provided an all-faculty meeting, created a curriculum task force, and met with department chairs. We met with advisory board and business focus groups. We established three other online masters and assessed the student and faculty learning as well as the technology. The task force determined the desired student outcomes and developed program and course maps. We developed the online MBA prudently. Ultimately, we successfully received USC curriculum approval.
Concurrently, we had to build our staff to support an excellent MBA online program and three other online programs. We did a reorganization of our IT group, re-assigned a couple of people and put them into the online team and hired instructional designers and production experts to build these courses. We also talked to and learned from all the schools at USC and some of our peer institutions that have online programs. People are good about saying, "This is an important learning step for all of us" and sharing their best practices.
We're doing online learning both residentially and as distance learning. What we've been thrilled to find out is that each of the faculty whom we've worked with have said that they are better teachers as a result of the process that they've gone through. Many use some of the asynchronous materials in their residential courses; some have created flipped classes. Most faculty are content experts, but weren't always taught how to teach effectively. Some people are gifted and do it well; others can learn how to be better.
Evo: How do you see the new online MBA program co-existing with the local executive program (operating out of Southern California) and the Global EMBA?
SC: These programs will co-exist comfortably. They all offer excellent programs. But Marshall can't ignore online teaching in order to remain global and to claim it's innovative. There's a gap in that thought process. If one doesn't join the global movement for online learning, then one isn't innovative.
The online MBA will never take away the roughly 500 people who want to learn in our residential settings. We know, however, that more qualified students want a Marshall education delivered in another medium. Those others will join our alumni when they graduate from this online program. We are a global school, but we can't ask someone to come here two nights a week on an airplane. Now they can learn from Marshall faculty and students on their computer or mobile device wherever they live or travel.
Evo: Is there anything you'd like to add about the process of getting the online MBA from concept to reality and discussing the balancing act between operating branch campuses and online programs in order to attract a global audience?
SC: You have to design this whole long-range project step by step. We made those decisions over three years. We didn't rush into it.
You've heard about the curriculum development, faculty education and the technology decisions. One other important decision: We wanted to have an in-house team working with the faculty rather than hiring an external partner to develop courses. We decided to retain our intellectual property and support, and train with people our faculty know. That in-house team works with our faculty to map the program, measure student outcomes, and integrate the curriculum.
Ultimately, Marshall wants to offer high-quality education opportunities to students who want to learn on a campus and to those who don't seek a residential education. We know that there are many highly qualified prospects in the world that would like a Marshall MBA, and we want to offer them multiple delivery options to obtain it.
This interview has been edited for length.
Author Perspective: Administrator
You Might Also Like