Relationship Building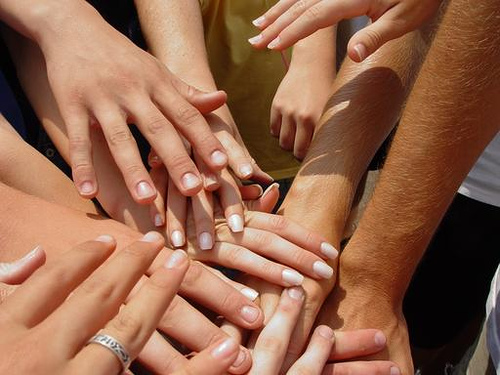 The following is the second of a two-part Q&A with UC Davis Extension Dean Dennis Pendleton. In the first installment, published last week, we discussed UC Davis Extension's self-sufficiency and its affect on academic programming. In this piece, we will discuss the approach UC Davis Extension has taken to establishing and maintaining its roots in the community. We also discuss course development and expectations, how the extension unit ensures the relevancy of its programs and offerings and how it maintains links with public agency and corporate clients over long periods of time. For the first installment of the Q&A, please read "Self-Sufficiency and Programming".
What are the three factors most important to maintaining the relationship between UC Davis and local businesses and public agencies?
I think they're likely the same for businesses and corporations as for public agencies. They are, simply: quality, relevance and service.
Quality: people come to expect a high level of value associated with the University of California. I think that for us to be viable and sustainable and to continue to attract audiences from different disciplines, we have to put enormous emphasis on developing and presenting programs that are of the highest quality.
Relevance is about the nature of the way we develop educational programs. They're based on theory and practice. Our programs are designed to use the latest results of research in any particular discipline. This is an over-used phrase, but we keep them cutting edge. Programs must be based on the latest research-based information, and they also have to be practical. They have to give people a hook for how the ideas and information and best practices can be applied in their own field, in their own area of interest.
Relevance means, we hope, the best blend of theory and practice.
Finally, service. People have a lot of choices for their professional education. Quality and relevance are critically important, but if people don't feel treated well and don't feel that we have their best interests in mind, they are much less likely believe they have had a good educational experience. Relatively simple things are important; for example, is our website accessible, highly functional and easy to use? Do we make it a priority to respond graciously and knowledgeably to calls for information or for program enrollment?
Exceptional service is not only about quality and relevance, it's about caring. It's about our caring about whether our students and clients and partners really get what they are seeking. We don't have a published policy about this but our de facto, unwritten policy is that we really guarantee everything we do. If people have a bad experience in one of our classes—which thankfully is very rare—we find a way to satisfy that person with another class or with a refund, if that's what it takes.
We depend, for our overall revenue, far more on contracts and grants than most other university continuing education programs. Part of the reason for our strategic emphasis on programs supported by organizational agreements is that we're only a few miles from Sacramento—the state capital—and there are a lot of public agencies with whom we have worked historically. We have a lot of corporate partnerships as well and this has generally worked out well for us. Our contract-supported programs are based generally on long-term, effective working relationships with our clients. Programs developed through these relationships also depend on quality, service and relevance but the agreements also enable a more direct, ongoing, personal connection to people with whom we work. Working collaboratively can be an important factor in maintaining a relationship. That is, mutually assessing the educational needs of an organization and then mutually developing programs to address those needs can be a very effective way to strengthen and nurture working relationships.
Is there a difference in maintaining relationships with a business/commercial client and a public sector client?
I believe the fundamental business relationship is really the same. It's based on those factors we talked about; quality, relevance and service. People are looking for that whether they come from a public agency or a corporation.
The major difference, I think, relates to the way contracting and costing policies and practices operate, and they're sometimes more restrictive in public agencies. The contracting process is a little more simple and straightforward with private corporations than it is with public agencies.
Because of a law that was passed in California a couple of years ago, a task force that includes the State government, the University of California and the California State University system is working currently to develop more effective contracting processes for inter-agency agreements between the State and the University. The State does many millions of dollars of work with the universities every year—and sometimes creating contracts for this work can be a contentious process. We expect to hear word any day now regarding the anticipated report of this task force.
Despite the generally more restrictive contracting policies and practices in public sector organizations, if working agreements have been effected over many years, the process typically proceeds very smoothly. The longer and more effective and mutually valuable the agreements have been, the less likely it is that there will be a problem with the contracting process. We have worked for more than 20 years with some agencies, such as the U.S. Environmental Protection Agency and the National Institute for Environmental Health Sciences.
Essentially, it is common for public agency contracts to be a little more difficult because of the array of public rules that govern contracting processes. Otherwise, the business relationship with us is fundamentally the same; clients and partners who are looking for quality and relevance and service.
Anything you'd like to add?
Another high priority for us is the degree to which we are fundamentally integrated with the academic mission of UC Davis. Our fundamental identity is UC Davis. We invest a lot of time and energy in creating relationships with faculty and with other campus academic departments. I know of other continuing education operations that operate more independently relative to other academic units in their university. An important goal for UC Davis Extension is to be as connected and as integrated with the academic mission of the University as possible.
Author Perspective: Administrator
You Might Also Like