Public Universities Not Suited For Non-Traditional Students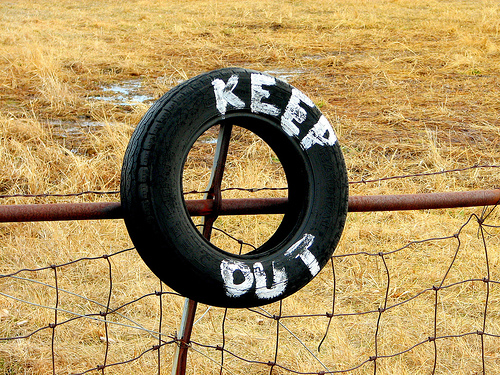 Going back to school can be a bigger task than anyone would think. We all know that there is a choice between for-profit and public Universities. Which one is better, and worth your financial investment? This is a question that everyone comes across. Just like any product or service, before purchasing it is smart to research. Education is your future. Therefore, a right decision is a must or there will be very pricey consequences.
After fifteen years, I made a decision to go back to school and work on my Bachelor's Degree. Like any new student, I started my research for public and for-profit universities. Before long, I found out that the name of the university played a big role when it comes to the value of your diploma. It seemed so simple to go back to school: research, apply, and head to class. Unfortunately, there was more work than I expected.
Furthermore, I found out one big mistake that a lot of students make; instead of spending all four year of your degree at a for-profit or public university, it is smarter to attend your general studies at the local community college. It is public, cheaper, and more convenient. However, community colleges are not particularly adult friendly; most classes are scheduled early in the mornings or in the afternoons. In the future, I do believe they will become more accessible for adults, because community colleges each year provide a bigger variety of online classes. This development has potential not only to save money, but also save time by taking most classes online.
Through my attendance at my local community college, I found out that most of my professors were teaching at top for-profit universities as well. Therefore, the knowledge that I gained from them was very valuable, and cheaper than what I would pay at a for-profit college. This is where people often make a mistake, thinking that professors at community colleges are not worth their time and money. A misconception about these public community institutions comes from not knowing. Just because it is for-profit, and because you are paying more, does not mean that it is automatically better.
Before I was done with my college, I visited the University of North Carolina – Charlotte, a public institution, and few well known for-profit universities. When it came to my Bachelor's studies, after having completed my general studies, I needed to make a wise decision, as it would affect my future. Almost immediately, I knew that public university would not work for me. During my visit to UNCC, I realized that the institution was not friendly for non-traditional students. After this initial realization, what I discovered went from bad to worse. Their class size ranges from 100-150 students. Their campus is so big that students need to arrive at least 30 minutes prior to class to account for the time it takes park and get to your classroom. None of that would work for my preferences. My hectic schedule would not allow me extra time to run around the campus. Also, the individual attention that I was looking to receive in class would be impossible with so many students.
Next step was a visit at Pfeiffer University, a for-profit institution. First and foremost, Pfeiffer had an adult studies program with classes no larger than 25 students. Studying in a language that is different than your native language, as I do, is challenging. With smaller classes, I can have more attention from the professors. Their campus is very small and it is easy to navigate. Tuition was not much higher in comparison with UNCC. Therefore, my decision was made; I applied to Pfeiffer University.
With my graduation coming in spring, I must say I made a wise choice to attend Pfeiffer University. Professors were knowledgeable and well-adjusted to adult studies. Every penny that I spent on my degree was worth it and I have no regrets with my choice.
Author Perspective: Student
You Might Also Like