The Present and Future Role of Canadian Colleges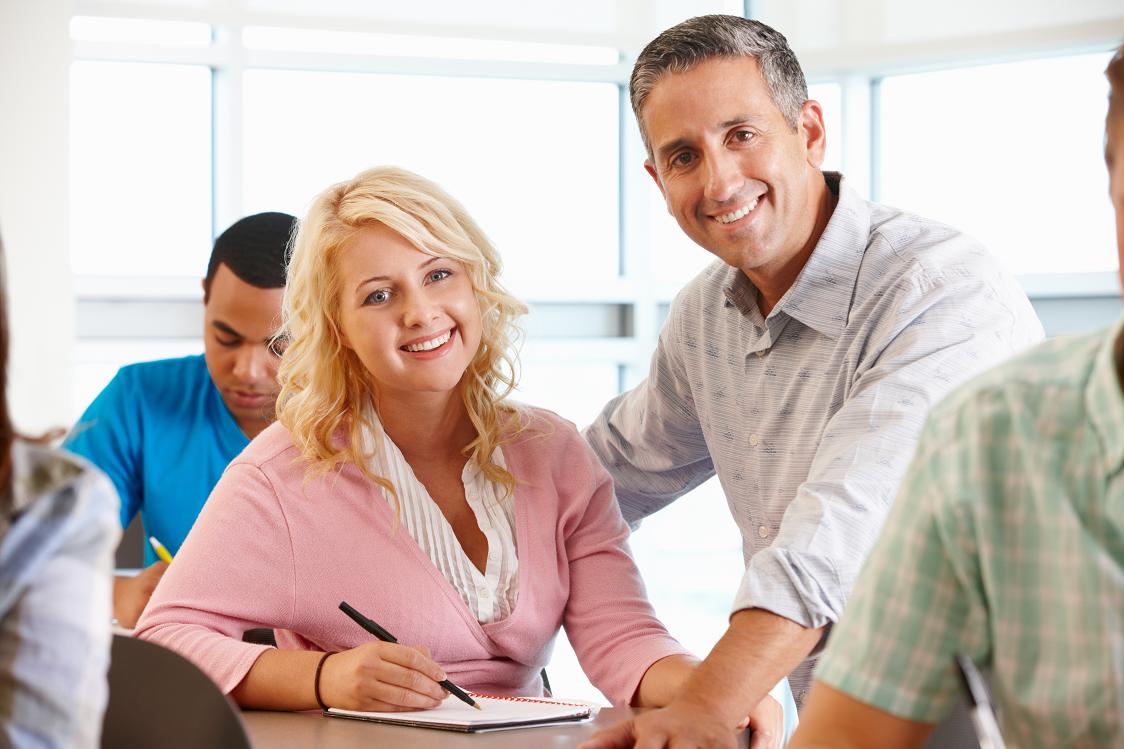 The following interview is with the Chancellor of Centennial College, Ann Buller. A phenomenon has been taking hold of Canadian higher education over the past 10 years, which has seen graduates of four-year universities move directly into college for practical training before entering the labor market. In this interview, Buller discusses the role colleges fill in the Canadian higher education structure today, the skills they try to impart on graduates and how colleges compete with universities in the Canadian system.
1. What are some of the characteristics of today's traditional college that separates it from the average four-year university?
Work-integrated learning (WIL) options such as co-ops, internships and field placements are popular in Ontario, with 68 percent of college students participating in some form of WIL. The corresponding rate of participation for university students is 48 percent. At Centennial, virtually every full-time program offers an opportunity to acquire workplace experience prior to graduation.
Our student population is highly diverse, not only in terms of ethnicity, but also varies greatly by age, income, life experience and more. About 40 percent of our incoming cohort comes directly from high school. The remainder is older, more mature and has taken any one of a thousand disparate paths to arrive at our doorstep.
Our heterogeneous learner population represents a challenge to faculty. Imagine teaching geology to an experienced oil-field worker in your class! Our faculty are equally diverse in terms of the training and life experiences they bring into the classroom. Industry experience is a must when you teach at a college.
There are fewer lecture halls and many more immersive teaching spaces on college campuses, including labs that emulate workplaces – such as auto shops, aircraft hangars, commercial kitchens, hospital wards and childcare centers, to name a few. These facilities cost considerably more to furnish with relevant equipment and materials compared to the common classroom.
Of course, we are developing our own four-year degrees, with an emphasis on specialties the universities don't deliver, including tightly-focused disciplines such as software development and computer networking. Our degrees combine theoretical studies with practical learning and skills acquisition.
Annual tuition is typically half of or less than university counterparts, although living expenses and ancillary costs are similar. Shorter programs (one to three years) means students are spending less time and money at school. In addition, our classes are much smaller, averaging 28 students. Even our first-year classes are considerably smaller than the university norm.
2. Do colleges tend to directly capitalize on these differences when competing against universities?
I don't think we compete directly with universities; rather, we work alongside them. We find many university graduates come to us to pursue a form of post-graduate studies. Almost one-quarter of Centennial's incoming full-time students arrive with a university degree already in hand. They come seeking a one- or two-year, career-oriented program in a specialty, such as public relations or book and magazine publishing, to augment their university degree. It's a natural progression, although there are also college students who use us as a stepping-stone to a university degree. For this reason, we are constantly developing new articulation agreements with universities to smooth the path, and potentially save students time and money.
One of the most successful approaches to ensuring graduates have the skills, knowledge and experience to succeed in a field are our joint programs with universities. Students get a remarkable undergraduate experience, with the diversity and breadth of a university program and the highly engaging, interactive experience offered by a college. At Centennial we partner with the University of Toronto and Ryerson University to offer six joint programs.
3. How will the traits that define colleges change in the future?
Canadian colleges were founded as tools of democracy; indeed, we were meant to open postsecondary education to those whose socio-economic status or academic needs were not met by universities at the time. We were created to meet the demand by business and industry for highly skilled employees – think high-tech, high-touch fields such as health, community services, hospitality, technology, business, transportation and communications, to name a few. We were designed to educate for new and emerging fields, such as professional childcare.
Our commitment to meeting social and economic inclusion imperatives remains, but the learning that takes place in today's colleges is far more dynamic and broad-based than in those early, more vocationally-oriented days. Programs have outcomes related to critical thinking, collaboration and innovation – and some colleges have set themselves apart by expanding commitments to general education. At Centennial, we have embedded "global citizenship" and service learning into many of our programs, and we offer students the unique opportunity to earn a Distinction in Leadership. Graduates leave well prepared to meet employer demands, locally and globally. We like to think we prepare graduates for meaningful careers and meaningful lives.
A college education is often characterized as accessible and affordable but these traits offer challenges, as demand for our programs outpaces our financial and physical capacities. Our financial challenges are daunting. While governments have made some terrific investments in our facilities, much of our physical transformation today (Centennial is almost 50 years old) is self-funded. I see us tearing a page from the university playbook and adopting fundraising in a big way. Traditionally, colleges in Canada have not led ambitious capital campaigns. And as tuitions rise we have placed a new emphasis on building scholarships and bursaries.
As I mentioned earlier, our campuses are filled with fascinating labs, which demand some unique technologies. For example, our Culinary Arts Centre acquired a commercial-grade tandoor (clay oven) to teach international cuisine. Our technology needs are constantly evolving as the industries themselves adapt and grow, and the pressures upon our budget will only grow in the future.
Over the past decade, colleges have emerged as significant players in applied research, offering incredible support and value to our partners in business and industry. Colleges have found a niche in working with small and medium-sized enterprises (SMEs) to get products to market, essentially becoming the research and development arm of small business. I believe our success in this area will continue to push colleges to the forefront of the innovation agenda.
4. Do you see the trend whereby colleges gain the ability to confer bachelor's degrees in particular areas growing in the future? If so, how will colleges differentiate themselves from universities when the certifications they award overlap?
When the Ontario government granted colleges the right to offer four-year applied degree programs beginning in 2002, it was with the understanding that the programs be applied in nature, and in fields not covered by traditional university degrees. Our first degree program in Computer and Communications Networking was designed to produce graduates who were competent in both the technology and the business applications that rely on digital networks – a "hybrid" program that no university was offering at the time.
It is this kind of innovative thinking that allows colleges to confer degrees, especially in emerging sectors related to health care, engineering technology and other disciplines. There may be some overlap with our university colleagues, but a healthy mutual respect will ensure that we can co-exist without inflicting harm on each other's programs. Colleges can also differentiate themselves by offering strong field placement and co-op work opportunities as part of their degree curriculum, an area of strength for us. College degree programs combine the breadth and depth expected of a university degree with the practical knowledge and skills taught so well at college.
Author Perspective: Administrator
You Might Also Like