Do Performance Metrics Capture Today's Students?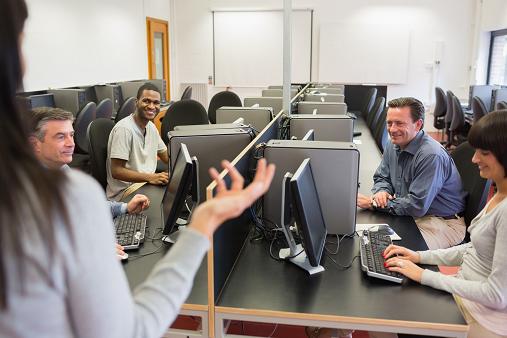 When we talk about student success and institutional performance, we need to expand our mental models and move beyond the traditional we've-always-done-it-this-way approach. We need to look across the span of students seeking higher education and consider a broader range of metrics to evaluate an institution's success.
For example, using only first-time, full-time freshman as the benchmark for retention and graduation rates excludes a very large and growing group of people who want to improve on education they've already received. An increasing number of schools — including Post University — are providing educational opportunities to both first-time, full-time freshmen as well as adult learners who have previous college experience and/or attend part time. Because adult students are often balancing work, family and other responsibilities with their education, it can take them longer than six years to earn an undergraduate degree. Yet, traditional retention and graduation rates are based only on the first-time, full-time students who graduate within six years.
At Post, that means 90 percent of our students are excluded from the very metrics used to calculate some of the key performance indicators used by the federal government and others.
There are many non-traditional learners coming back to school to advance in their careers, command higher salaries, change fields or simply achieve a lifelong personal goal. They want to be able to accomplish their goals in a way that fits their lives. That demands more flexible educational opportunities and, in some cases, a greater emphasis on career-focused programmatic outcomes.
When you look at how institutional performance was measured in the past, traditional higher education was rewarded for how many research grants the institution could attain. Although research institutions provide tremendous value, there are also institutions such as Post that are more focused on teaching students the specific knowledge and skills they need to achieve success in a chosen career. Our programs are developed, vetted and taught by scholar-practitioners who are focused on what students need to become more employable.
Serving multiple populations is not only the way of the future; we're already there, and we need to be focusing on these multiple and diverse populations. Exploring new ways to deliver education, and new approaches and models for higher education, is and should be the new normal. The traditional model where we teach students the way we were taught — students sitting in a classroom listening to a professor lecture — is not the only approach. Further, it's not likely to be the primary approach in the future. We have to think of innovative ways to reach students and help them develop the knowledge and skills they need to move forward, whatever their level and goals. We also have to broaden the scope and span of how we deliver education. Flipped classrooms, hybrid courses and online learning will soon become the norm and not the exception.
In both the short term and long term, we need to look at evaluating what we do for students. Every student's situation is different, and that means we must be flexible in our methods of delivery and in our support of students. Things are changing, and more people are adapting and becoming lifelong learners. This, of course, means higher education must change and adapt as well.
Author Perspective: Administrator
You Might Also Like