Lessons Higher Education Could Learn from the Real Estate Industry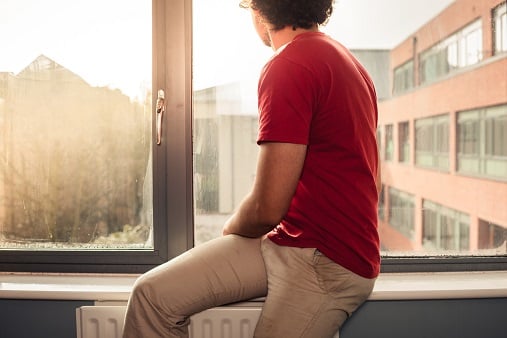 The real estate industry is not unlike higher education in that both primarily sell an "intangible" service and require clients (sellers or buyers or students) to make money. Plus, both industries are the first victims during a downturn in the economy. It's during these times they have to stand above the competition to stay in business.
In a former life, I was a real estate agent. During that time, I used many tools to market myself. I was required to contractually bind myself through a listing contract to my client to uphold my end of the relationship. To be licensed, I had to swear to a customer service code of ethics. The listing contract is a personal services contract between a client and an agent. It gives the terms and conditions by which the agent will represent the client. This includes providing knowledge, experience and advice while maintaining a code of ethics. Perhaps a university should have a formal personal services contract with a student that every administrator, faculty and staff member signs as they move through the system.
The code of ethics is a pledge of performance and fiduciary duty that extends beyond providing good customer service. Some of these duties include loyalty, obedience, disclosure, accountability and a constant line of communication given with reasonable care and due diligence. Loyalty means the client's best interest must be first and foremost at all times. I firmly believe that across the board, most faculty, staff and administrators have the student's best interests in mind. But given the high turnover rate in the offices students have the most contact with, it's hard to maintain a consistent connection. I've never worked on that side of higher education administration, but from a bystander's observation, it seems to me that it would behoove a university to use education agents/facilitators to oversee all aspects of a student's education. Navigating multiple offices or departments to register and enroll for classes can be extremely overwhelming and confusing. An education agent with customer service certification could provide fewer points of contact and therefore less confusion for a prospective student.
An agent must always disclose all information about the property to his or her client. Real estate agents are bound to the principle of honesty. A university's obligation should extend beyond the day a student graduates. They should counsel students about the employability of their intended study area. When I counsel an undergraduate non-traditional student, I always ask what he or she plans on doing with a bachelor's degree. It's our duty to be honest about the probability of getting a well-paying job with any four-year degree.
We should tell students what we know or hear about their intended field and direct them to career services. When I went back to school at the age of 40 to earn a degree in English, the first thing my advising professor asked was, "What do you plan on doing with that? Going to grad school, I hope!"
At first, I was taken aback. After all, I had just taken a huge leap of faith and returned to school after a 20-year hiatus. But afterwards, I was grateful for the reality check and had a plan to get my master's degree shortly after I finished my undergraduate one. Without that early warning, I would have been blindsided when I graduated, with no plan in place, and probably would not have a master's degree today.
Better advising would improve retention because we would be graduating career-ready professionals with a much higher probability of being employed. All higher education institutions have the same two goals: retention and graduation. Regardless of the size of the campus, success is measured in the number of students we graduate.
Graduate degrees and employability should go hand-in-hand. I overheard the clerk at a store the other day tell her co-worker, "I have a bachelor's degree in social work, but I can't get a job that pays a decent salary. I make more here and have benefits." Obviously, she received little to no guidance about the probability of employment with her degree. It also made me wonder what kind of attitude she had toward the university she attended.
We want students to leave our institutions with a positive attitude, because they're one of our greatest resources for recruitment. Personal referrals, whether in real estate or higher education, are integral to our survival.
Author Perspective: Administrator
You Might Also Like