IT Changes Education; Education Changes People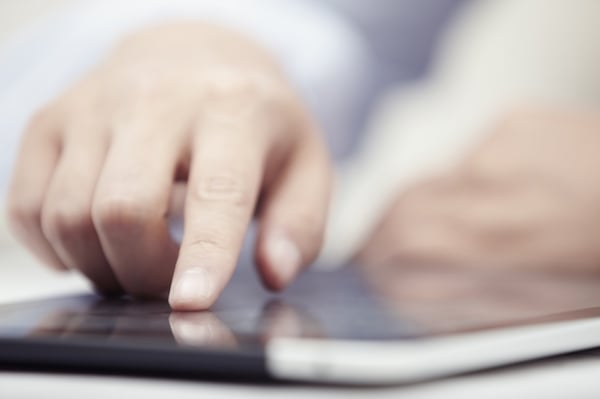 Information technology (IT) is often seen as simply a set of technologies. Those technologies can allow you to do more with email, download information faster or disseminate course material more easily. We are in a world of do-it-yourself learning where just about anything is available on the web, whether as text, video or interactive tools. Courses and degree programs are available online. The technology allows us access to information in many empowering ways.
But what if IT had a function beyond allowing us to access information easily? The reason for developing our e-book, Game Changers: Education and Information Technologies, was to help people understand how we can use information technology to provide more education, and an education that is deeper, more accessible and more affordable. A key to using technology as a game changer in education is how you think about IT.
IT allows learners to have unique experiences. Using a simulation, you can travel through space or time. Visualizations allow learners to see beyond what the eye can see. Games engage learners in "hard learning," such as working on a team to solve an environmental crisis. Mobile devices, social networks and other technologies allow learners to have more effective experiences compared to sitting at a computer or listening to a lecture.
IT can help students make better choices. Decision-support tools powered by analytics allow students to select courses better aligned to their program of study, or course sequences that allow them to graduate sooner. Other tools alert students when their performance is putting them in danger of failing. There are many examples of technology use to improve choice, decision making and student success.
IT enables new models. It can disaggregate and decouple products and processes, allowing the creation of new value propositions, value chains and enterprises. College courses are no longer being offered just by colleges. Different institutional structures are being created based on competency models and individualized programs of study.
IT can change higher education by allowing us to provide of the benefits of education to more people, in more flexible ways. IT is a wonderful tool of convenience — making it easier for us to do the things we need to. But IT's impact goes beyond convenience; it can change the experience of learners. And as Massive Open Online Courses (MOOCs) illustrate, it may reshape our ideas about the entire educational model.
For all of the wonderful things technology can do, it's important to remember that technology does not have impact when used in isolation, but operates as one element in a complex adaptive system. That system involves people, educational organizations, the workplace, etc. To realize improvements through IT, we must focus on more than the technology.
Author Perspective: Association
You Might Also Like