Why I'm Choosing a House Over a Degree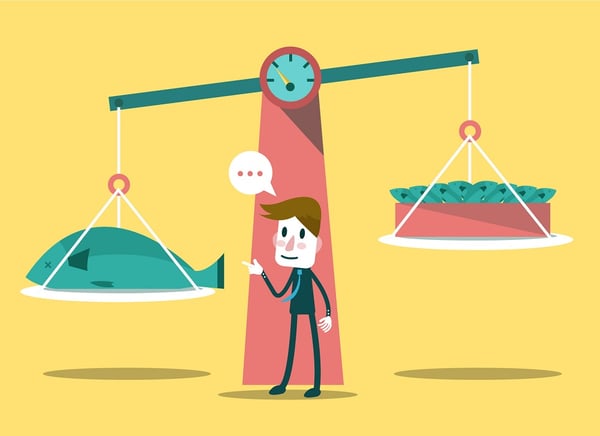 I often feel like I'm a player in the popular board game, "Life." I'm at that really fun part where you spin to find out what your life is going to look like. You're probably familiar with the four categories: career, salary, house deeds and stocks.
I have the career: I am a fundraiser. I studied history for my Bachelor of Arts, then I went to college and studied fundraising and volunteer management. I got a job in my field. I even moved across the country to take another job in my field. It's looking like I could win at the Game of Life.
Right around the same time that I was finalizing my application to do my master's in philanthropy and non-profit leadership, my living situation changed. With six months to find a new place to live, a few of the big "life decision" squares on the board crept up on me. Do I spend my little pot of savings on enrolling in my masters in philanthropy and non-profit leadership program, or do I use it to purchase a tiny little home for myself?
My usual decision-making process (talking to everyone I know) has been largely unhelpful. Everyone with a master's degree encourage me to go the education route—"You can buy a place anytime, right?" Those without graduate-level credentials support my investing in real estate—"You can do your master's anytime, right?"
The board game suddenly seems a lot more fun than the real thing.
When it comes down to it, the real question is, what is the smarter investment? Invest in myself for future career potential or invest in real estate so that the rent money stops going down the drain.
Though it has been a rough decision-making process, I'm beginning to feel more comfortable leaning toward the real estate investment. A recent study outlined the compensation for someone in a similar role to mine by levels of education:
Baccalaureate: $68,262
Some post-graduate work: $70,667
Masters degree: $93,888
MBA: $100,000
This seems like a simple decision to make, and numbers like these permeate every industry. It seems like common knowledge that a more advanced credential will necessarily lead to a higher salary. But these numbers don't tell the whole story.
First of all, 15 percent of people in my industry have a master's degree, while only 8 percent have my post-graduate experience, which provided me with distinct industry-focused education. This is a differentiator.
Further, accounting for factors like gender, location of organization, years of experience and years with my current employer, the graduate-level credential starts to make less sense. Taking those factors into account, my expected annual salary with a master's degree drops to $84,000.
Although the program I'm considering is industry-focused, it's very new. That makes it especially challenging to justify the investment in higher education and the opportunity cost of working and studying for a year.
However, numbers are numbers and an $84,000 annual salary is noting to turn up your nose at. But now it's time to get into specifics. When I look at my dream job descriptions, there are a couple of distinguishers that prevent me from being a possible candidate – the first is my age (and I'm learning to not rush that) and the other is a professional designation. In the fundraising world, the professional designation of note is the Certified Fund Raising Executive (CFRE).
If we go back to that Compensation Study I was referring to earlier, on average a person with their CFRE designation earns $101,304 annually in Canada, while a person without a designation (in any education bracket) earns $74,907 on average. The requirements to apply to write the exam for the CFRE include continuing education, professional practice, professional performance, and volunteer service from the last five years. As you can imagine, it's quite a bit of work and is taken quite seriously.
Though I submitted an application to the master's program, it seems to make more sense to focus on completing the demands of the professional designation and sitting to write the CFRE exam.
Ultimately, the value of pursuing this master's is not to expand my horizons, nor is it based on the many other platitudes that tend to accompany esteemed universities. I would be looking to earn a graduate-level degree to strengthen my employability and to qualify for higher salaries. Ultimately, to advance in the labor market. The degree program is not going to be as useful in achieving that end as the non-credit certification.
A few months back, I would have opted to just spin for the answer: master's or house. It was tough to choose. The more I think about it, though, it doesn't have to be a choice.
By pursuing the non-credit CFRE designation, I can have real estate AND education. I've turned the board game on its head, but ultimately with this approach, I win.
You Might Also Like