Higher Education Retention: Lessons Learned From Non-Traditional Students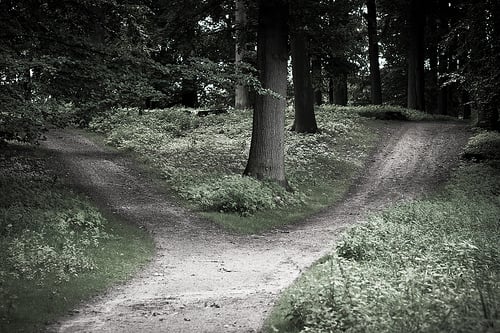 With the rise of for-profit institutions and increasing constraints on state funding, traditional non-profit higher education is at a crossroads. Many for-profit entities were quicker to arrive at the realization that flexible delivery models, accessibility, workforce-driven content, and customer-focused student services are the way of the future for our industry. In the continuing, professional, and distance education arena, these conclusions come as no surprise, so what can our industry, as a whole, learn from adult and non-traditional student expectations?
One of the major challenges all institutions face is retention. The concept of student as "customer" is an oft-debated topic, but the reality is that no matter what semantics we use, students have choices. The choice to pursue education is a substantial investment of time, money, and emotion. And for that investment, students expect a return. To attract and retain students, we need to prove, on an ongoing basis, that we're worth their loyalty and encourage our students to continue with us on their journey. In a recent conversation, a prospective student inquired with me about the non-credit registration process. She related a story to me about a cumbersome experience with another school and was thrilled to discover that our registration process was so simple. The result is that we are now her first choice for training. Obviously, applying for a degree program requires more information than registering for a non-credit course. But removing barriers is an important concept to consider. When a highly qualified student is choosing one institution over another, do you think they will choose the institution with no published contact information for admissions staff, a static website, and generic communications constantly urging them to "apply now"? Or will they select an institution with knowledgeable individuals readily available to answer questions, an easy-to-navigate website with 24/7 self-service features, and relevant communications throughout their decision process?
While the traditional profile of 18-22 year old residential students attending 100% classroom-based courses still exists, this model is beginning to shift. Increasingly, undergraduate students are juggling careers, family, and community commitments while attending college. As this occurs, the traditional student begins to take on attributes of the non-traditional student. So the question is what we are doing to accommodate and facilitate this change. For format, are we providing evening and weekend classes, hybrid and online formats, and part-time options to minimize time away from work and family? Are we utilizing technology to increase accessibility to course materials, lectures, and assignments outside the classroom? And are we pushing content out to students or creating a two-way dialogue with them in order to understand and respect their needs?
Whether a student is pursuing a graduate degree, undergraduate degree, certificate, or professional development credits, expectations for outcomes are increasingly important. Content should be grounded in academic theory, but if it's not applicable to today's increasingly competitive job market, employers will quickly realize which institutions are doing the best job of preparing students with the knowledge and skills for tomorrow's jobs and which institutions are falling behind. As we develop courses and degrees, what steps can we take with researching student market demand and the needs of employers? And if we find that our programs are not keeping up with new expectations, can we find ways to be more nimble in our program approval processes? The domino effect of gearing our content towards current and immediately applicable industry expectations is increasing satisfaction from employers, and in turn, satisfaction from our graduates who realize a return on their education investment.
As funding decreases across our industry, many institutions complain that they simply can't compete. In business and industry, thousands of once-thriving companies have fallen by the wayside in the new economy because they didn't adapt and change to the needs of their customers. While we can't control the economy, if we don't shift our collective mindset to focus on the outcomes essential for today's student, we won't survive.
Author Perspective: Administrator
You Might Also Like